Designed to care for hair and scalp, creating a soft, shiny look.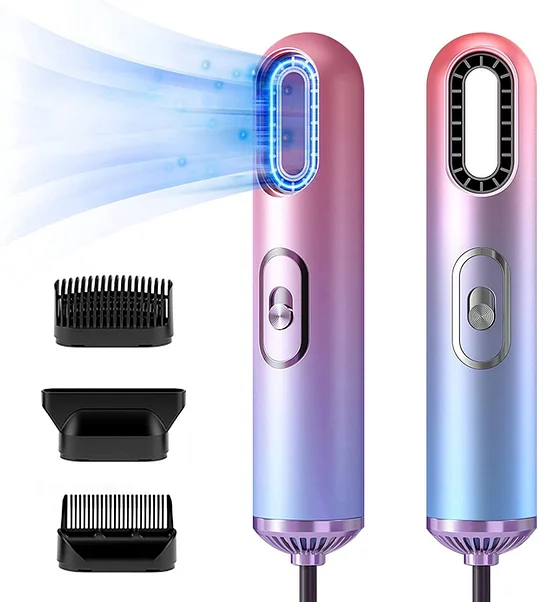 DOUBLE NEGATIVE ION TECHNOLOGY
Our blowdryer adopts the moisture balance dual ion system, every time you blow your hair is a SPA for your hair, nourishing from the hair to the head layer by layer.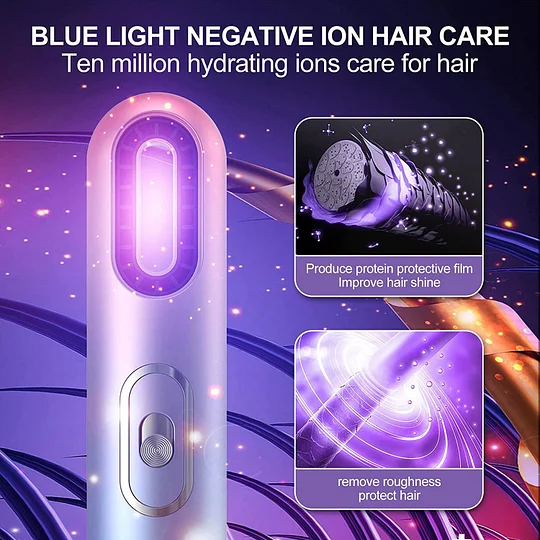 POWERFUL AND EFFICIENT
Our hair blow dryer is equipped with a high-speed turbine motor and innovative wing-shaped fan blades, which greatly improves the wind speed and air volume of the hairdryer, and quickly dry and sets hair in a short time.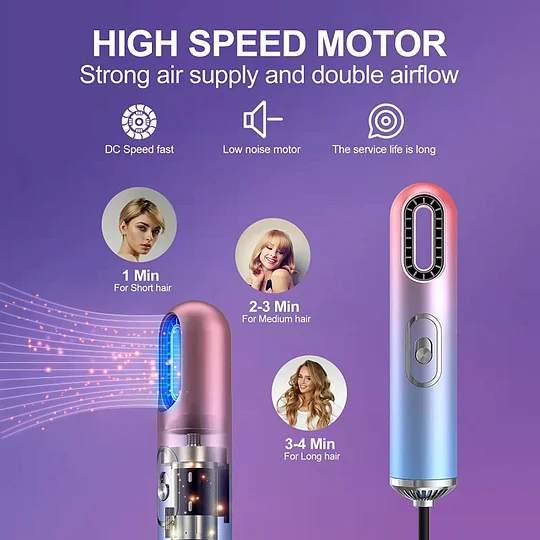 EASE OF USE
Our hairdryer does not need to look directly at the handle when blowing hair, easy to switc、h gears, 3 temperature options, easier to operate.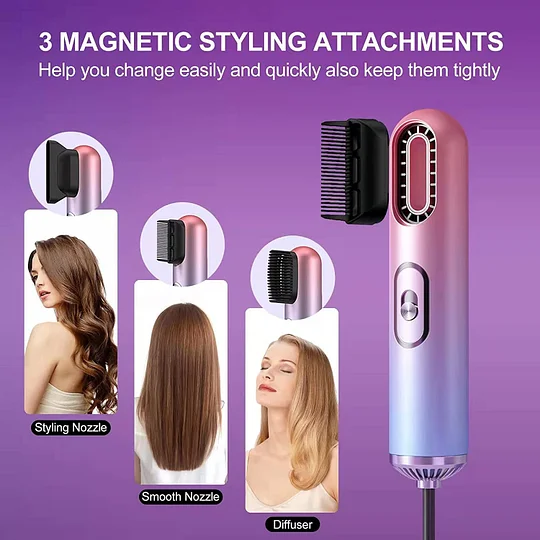 Multifunction
You can Styling while blow-drying your hair. With three styling combs, it can be used not only for quick drying and styling hair but also for shaping various curly hairstyles, bringing a comfortable scalp SPA.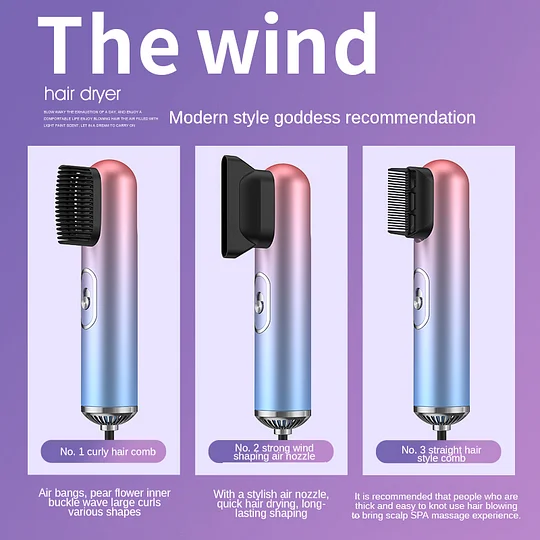 Specification
Weight: 0.9 lbs
Size: 8.7 inches long and 2 inches wide
Function:3-Speed Hot and Cold Air Adjustment
Packaging:2 Styling Combs and 1 Nozzle