You will love this horrible bookshelf, this damn oppressive feeling is really shocking!!!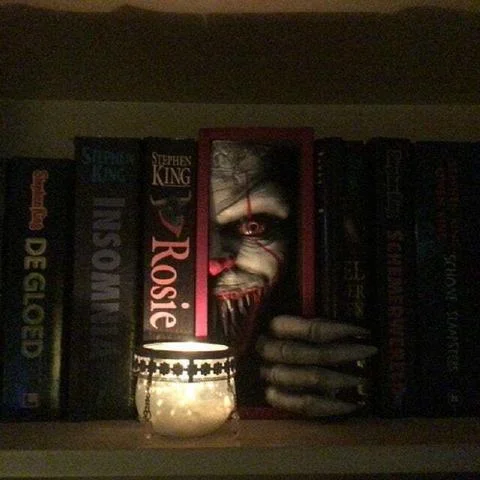 "Can a few books seal me? You underestimated me!"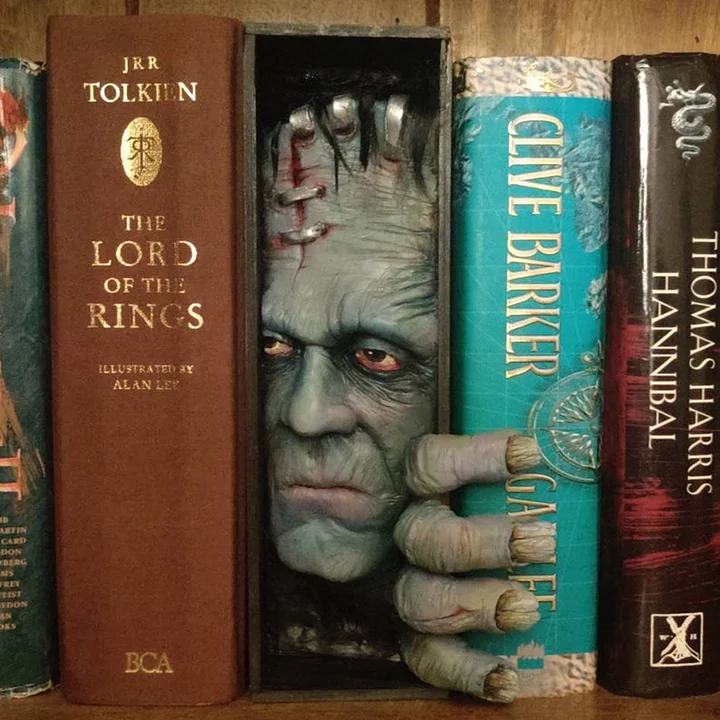 "I'm coming out of a crack in the wall, where are you hiding?!"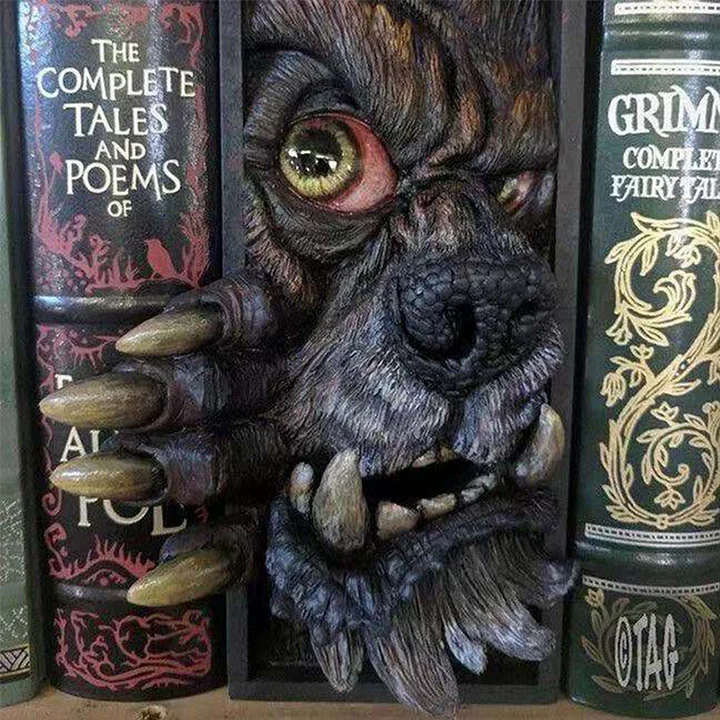 Liven any bookshelf up with this Hannibal Lecter book nook.
You can put it on the bookshelf or on your desk. It is also an interesting decoration.
A gloriously spooky addition to any bookshelf, have great fun watching people's reactions when they spot it peeking out at them.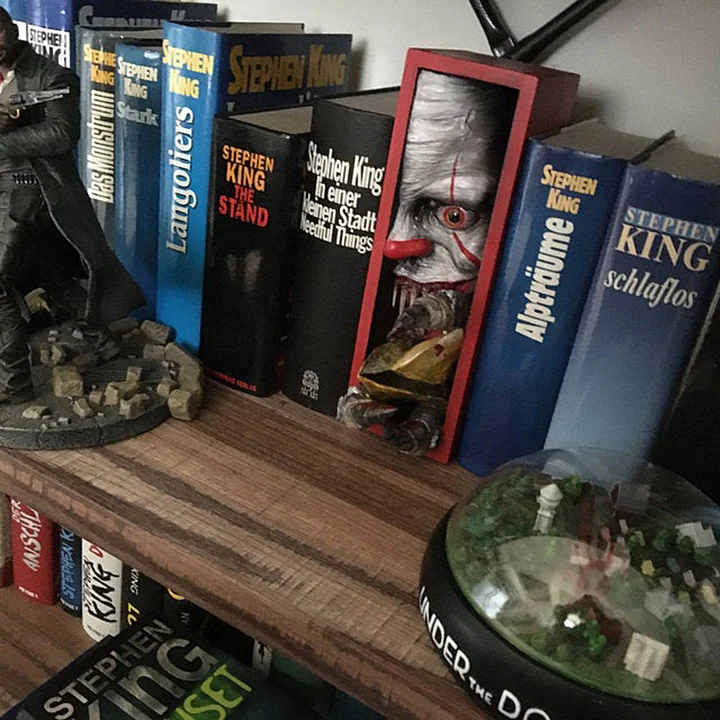 Size:
Hannibal Lecter & Pennywise & Smeagol Gollum & Frankenstein:  20cmx10cmx6cm / 8″x4″x2.4″
Greenwater Granny & Dr. Lloyd Kranio & Old Scratch & WEREWOLF: 15cmx9cmx6cm / 6″x3.5″x2.4″
"Don't you want to try my magic ring?"