Modern Rechargeable Cordless LED Living Room Table Lamp
Add a beautiful and modern touch to your space by powering up our ultra-sleek cordless lamp. Boasting a rounded base and a thin body, the cordless table lamp gives off space-like vibes, making it  great for modern spaces.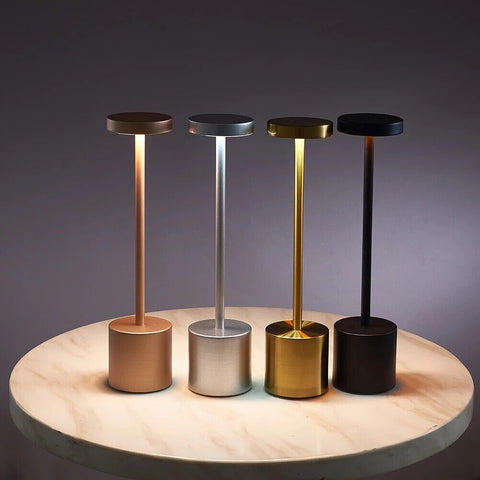 Due to its versatile design, the cordless living room lamp is suitable to use while dining, studying, or even when resting. Our amazing cordless light comes in a wireless design, making it effortless to position or move from place to place.
To make things better, the rechargeable table lamp can be dimmed so that you can use it as a night light. Plus, the cordless desk lamp is rechargeable so there's no need to worry about changing out batteries from time to time.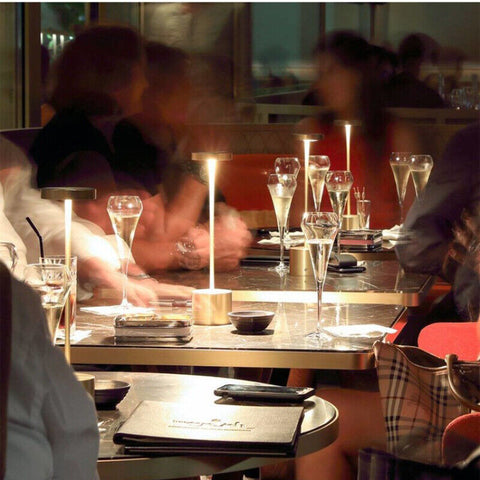 Better yet, the cordless table lamp does not take up too much space. This way, you can place the wireless led lights anywhere without a hassle.
CORDLESS LIVING ROOM LAMP FEATURES
Set the mood and brighten up any space with outr amazing and sleek cordless light.
 Add a romantic light to any space
Made with high-quality iron
 Extremely compact and easy to set up
Perfect for bedrooms, restaurants, living rooms, and more
Available in a variety of luxurious colors
Fast charging and long battery life
RECHARGEABLE TABLE LAMP SPECIFICATIONS
Material: Iron
Color (optional): Luxury Gold; Rose Gold; Champagne Silver; Gentleman Black
Product size: height 34* diameter 8cm
Gross weight: 420g
Light source: LED
Process: electroplating wire drawing, color baking paint
Battery capacity: 1800MA (10-15 hours of battery life)
Switch mode: touch switch (three-color stepless dimming)
Color temperature: 3000k-6000K (warm light, neutral light, white light)
Power: 3W
CORDLESS DESK LAMP PACKAGE CONTENT
1x Cordless Lamp
1x Charging Cable