✨This is the perfect gift for the collector. Adds a touch of vintage charm to any space. 
This very beautiful bell is made using original Morgan dollar silver coins minted and used in the United States from 1878 to 1921.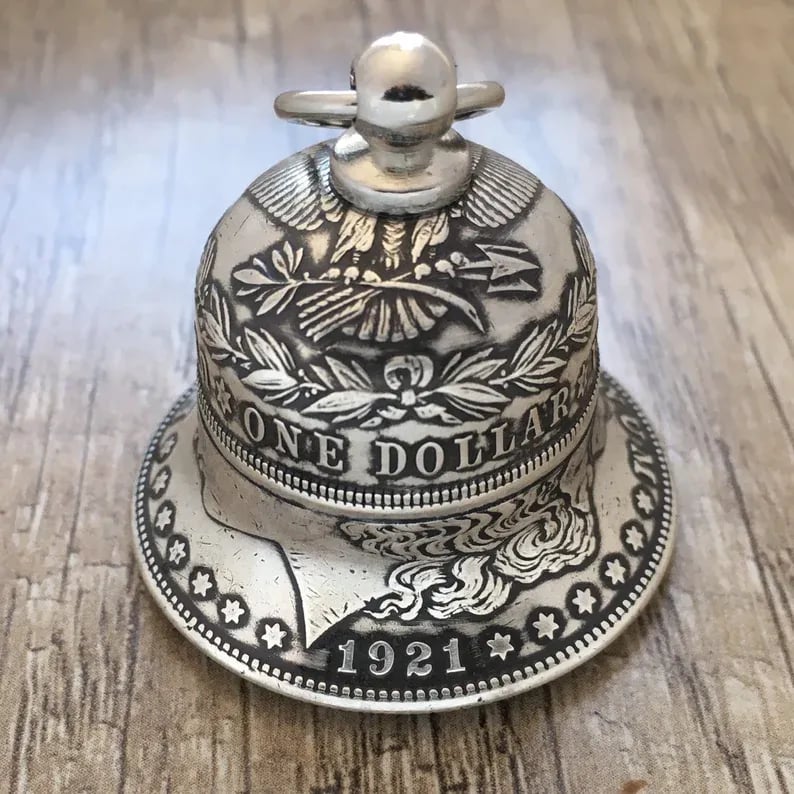 ✅Each coin is hand selected for detail and clarity. Crafted by skilled artisans using real coins, each bell is unique.
Most coin collectors consider this coin to be one of the most beautiful ever minted in the United States.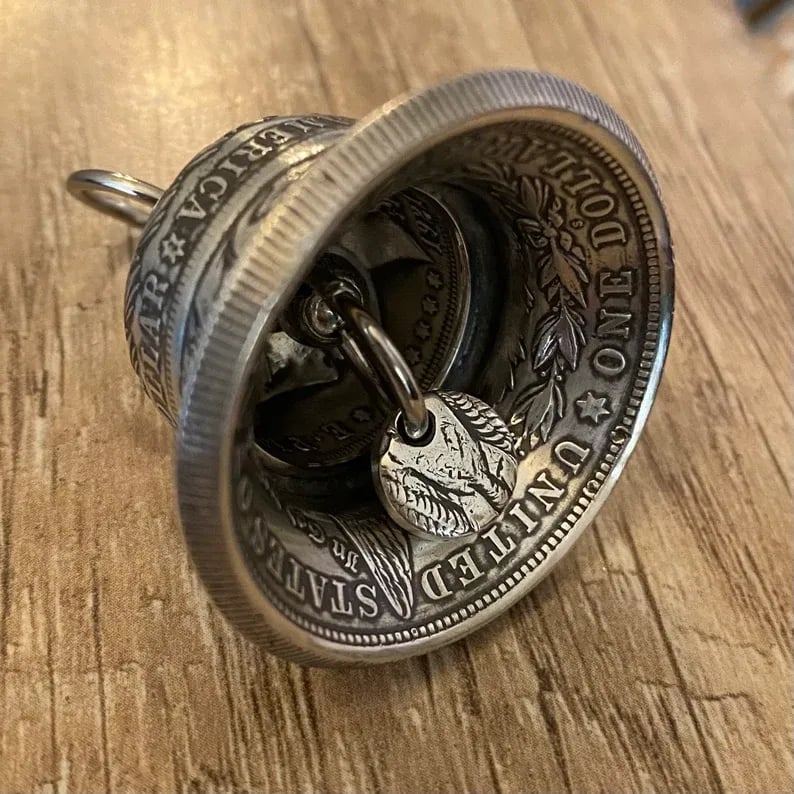 Hang it in your living room or bedroom, or use it as a kitchen or dining room centerpiece for a beautiful addition.
🎁Each bell will come in a small box perfect for gift giving.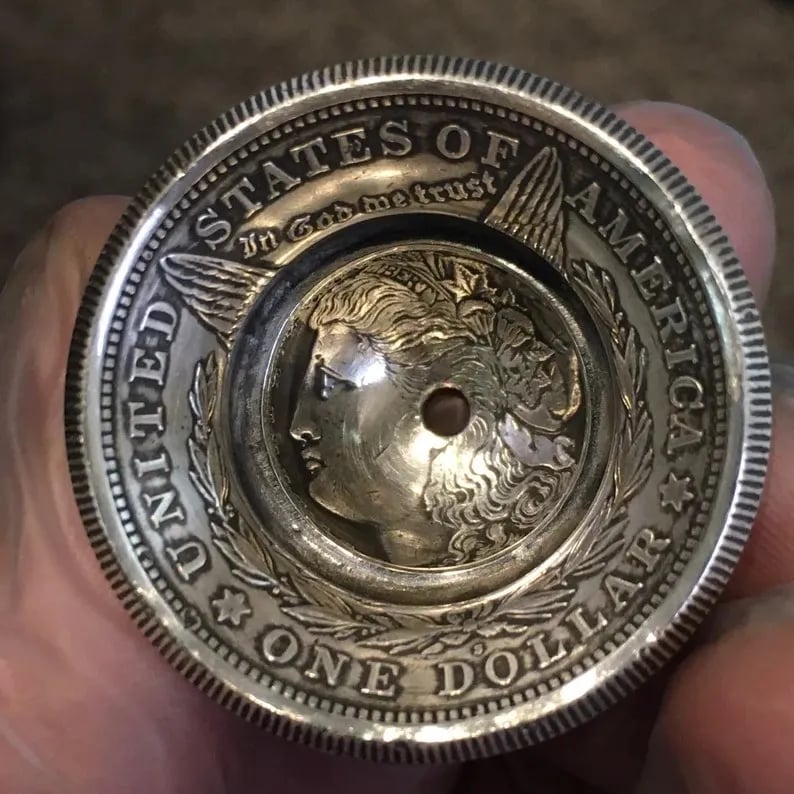 ⚠Because it is a customized product, the production time may be longer than mass production. Thank you for your understanding and patience during this process. Good luck!
✨DETAILS:
Handmade
Material:Morgan Silver Dollar