Take care of your back
Many of the things that we do daily contribute to recurring back pain. Sitting all day for a prolonged time is one of the leading causes of discomfort in the back. NeoCushion is our solution for lumbar pain and for improving the spinal posture. Waking up in the morning has never been more pleasant.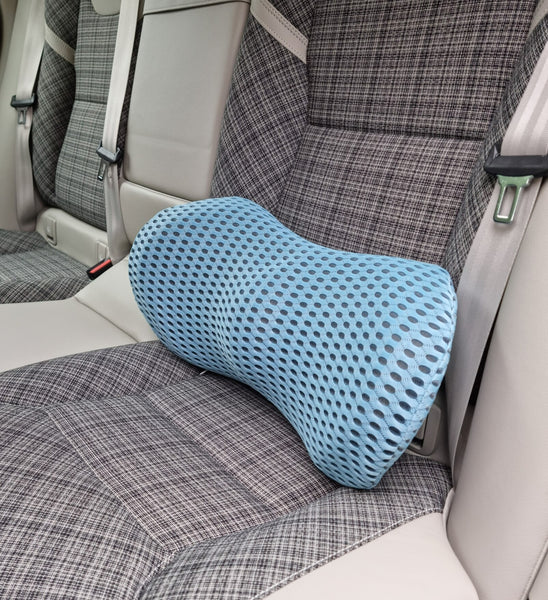 The NeoCushion was designed to help with:
● Lower Back and Sciatica Pain
● Poor Posture
● Sleeping Discomfort
● Acute and Chronic Pain
● Lumbar Arthritis
● Sports Injuries and Muscle Pain
● Stiff Back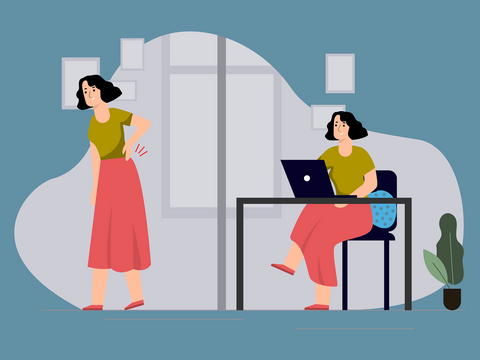 How does it work?
When using the NeoCushion, the lumbar area of the back is lifted upwards, and allows you to maintain a correct posture during sitting and sleeping. The cushion is made of a special memory foam material, that changes it's form after the shape of your spine, thus not putting too much pressure on the vertebra and surrounding muscles, and also releasing built-up pressure between the vertebrae.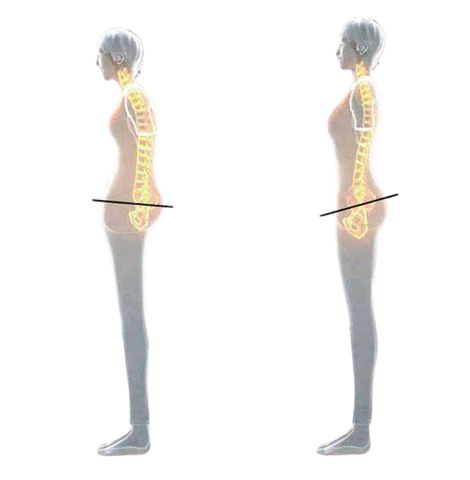 By using our NeoCushion frequently, you help your spine revert to it's natural position. This helps not only for relieving the pain, but also for maintaining a beautiful straight posture throughout the day.
How do I use it?
For sitting at the office or in your car, place the cushion on the backrest of the seat, while making sure that it fills the lumbar gap between your spine and chair. For sleeping, you simply need to position the cushion under the lumbar area of your back.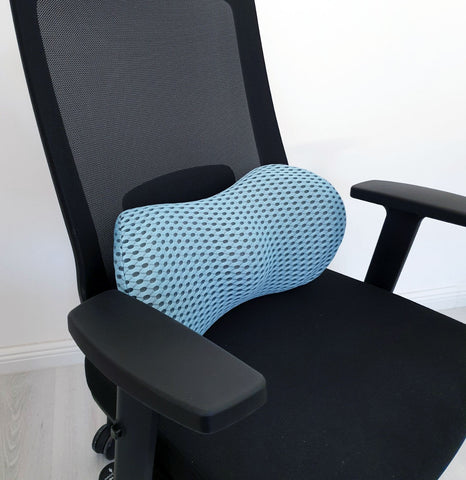 Quality materials
The memory foam inside our NeoCushion is made out of quality cotton that moulds after the shape of your spine and surrounding muscles. The cushion also comes with a removable cloth that is soft to the touch and well ventilated.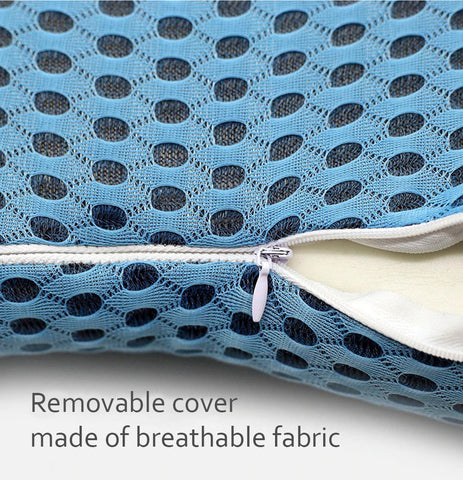 Satisfaction guaranteed
With our 30-day return policy, there is no need for you to worry. All we ask is that you send the items back to us and make sure that the merchandise is in the same condition. If you are not 100% satisfied with your purchase, contact us and we will find the most suitable option.

Product specifications
Dimensions (EU): 46cm x 23cm x11cm
Dimensions (US): 18in x 9in x 4.5in
Materials: Memory foam cotton & Mesh outer fabric
Color: Sky blue