Smile Confidently With The Perfect Veneers!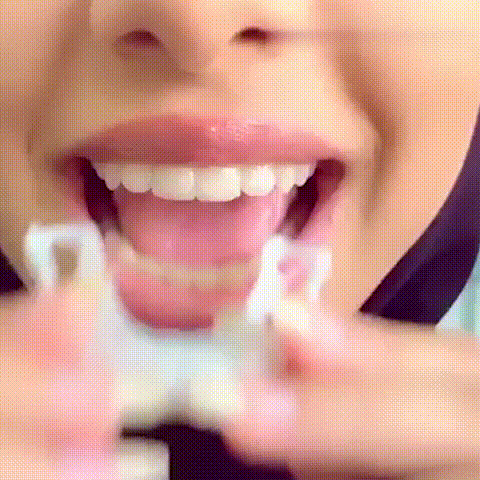 Would you like to have a beautiful, captivating smile? 
Of course, you do, everybody wants that! Ugly teeth can cause an extreme decrease in self-confidence and self-esteem because you can't smile in public like everyone else and feel bad about yourself, but implants or braces cost a ton of money. But don't worry! The Premium Snap-On Dentures Kit can easily solve your problems! It's a new product invented by dentists to boost your confidence and improve your appearance immediately! It's very easy to wear and is indistinguishable from natural teeth.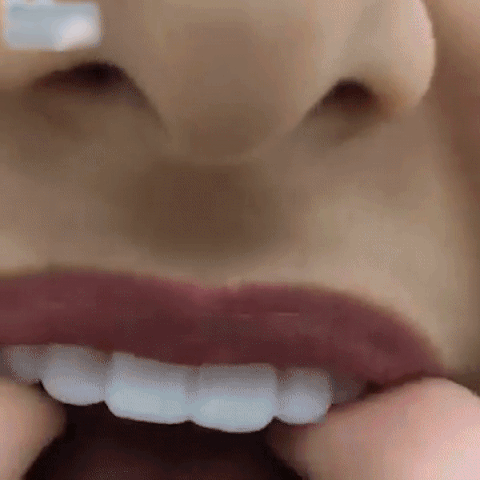 FEATURES:
Freedom to smile, drink, eat, and smoke while wearing.

One-size-fits-all.

Indistinguishable from natural teeth.

Increases your self-confidence immediately.

Easy to wear.

Gives you a captivating, natural smile.

Made of natural, soft material.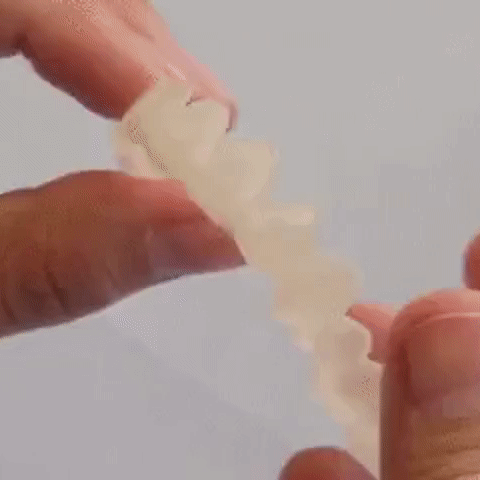 SPECIFICATIONS:
Material: Silicone

Color: White

Size: One size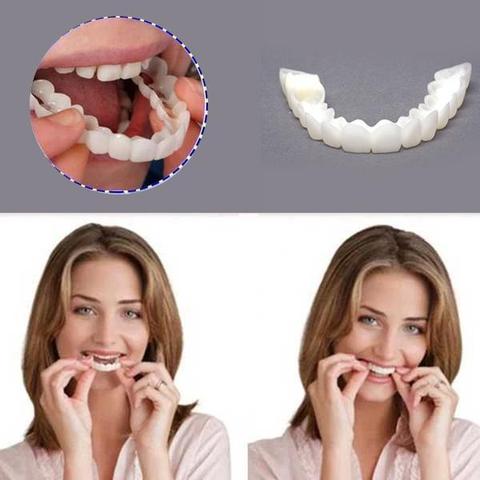 PACKAGE INCLUDES:
1x Premium Snap-On Dentures Kit