These joggers by CROSS JEANS are as comfortable as sweatpants while looking as cool as jeans. They are cut in a modern regular fit and feature elasticated cuffs and an elasticated waistband with adjustable drawstrings as well as two side pockets. The woven fabric is smooth to the touch. Combine these joggers with a collared shirt instead of the classic hoodie to create a contemporary look.
Regular fit
Elasticated waistband and cuffs
Drawstring at waist
Woven fabric
Contains non-textile parts of animal origin: yes
They've returned! The item that has been requested the most this year is at last back in stock! Be sure to get these before they sell out once more because we have sold thousands of pairs of these incredibly elastic denim joggers!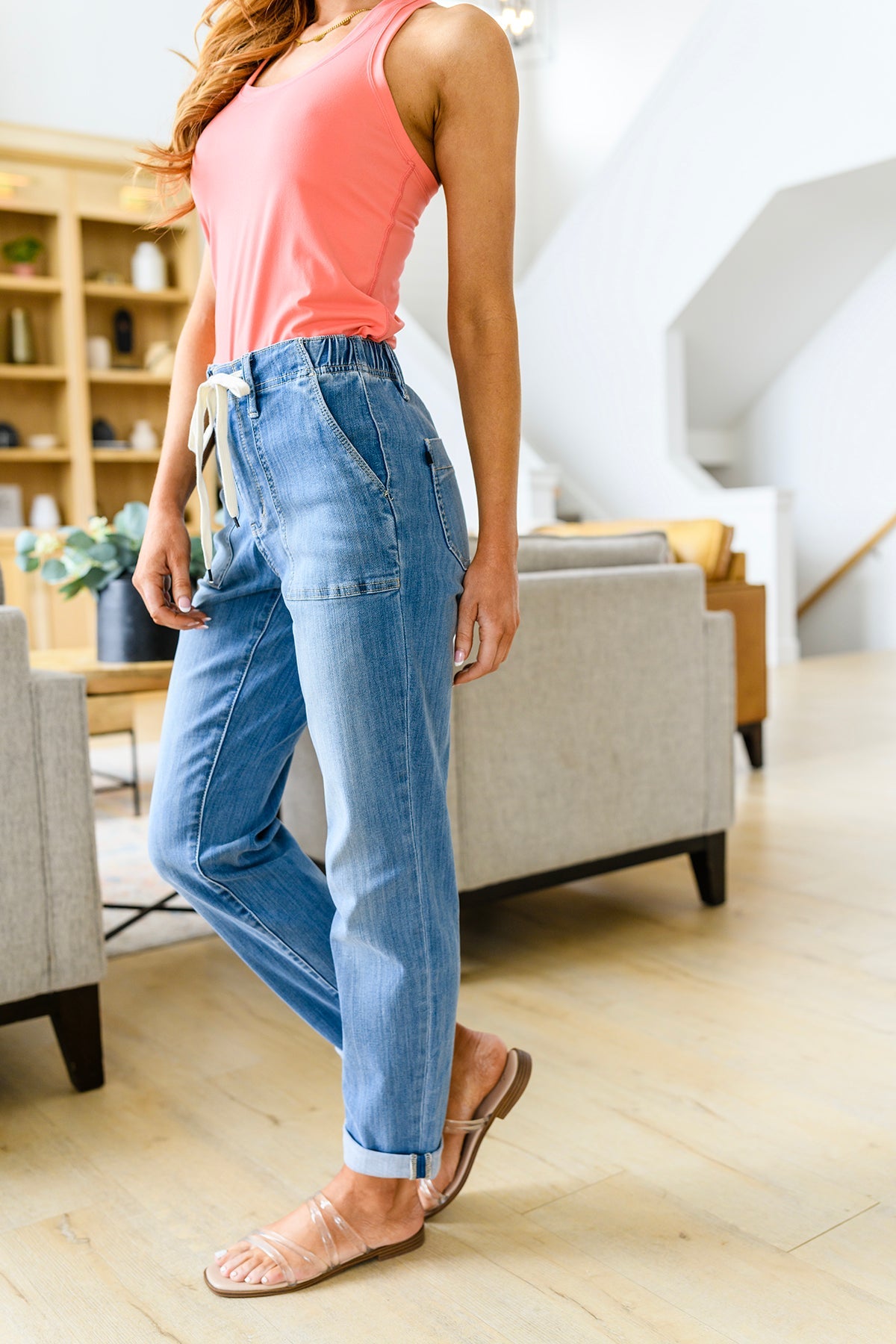 JOG IT OUT in these brand-new denim joggers from Judy Blue that have an elastic waistband! For three primary reasons, these are without a doubt the greatest and most comfortable pair of jeans we have ever offered.
INSANE STRETCH, first. You may rest assured that these are THE STRETCHIEST pair of jeans you have ever put on your body. They have over THREE PERCENT Lycra, which makes them (1) ridiculously stretchy, (2) instantly snap back into place, and (3) durable. Additionally, they are buttery soft.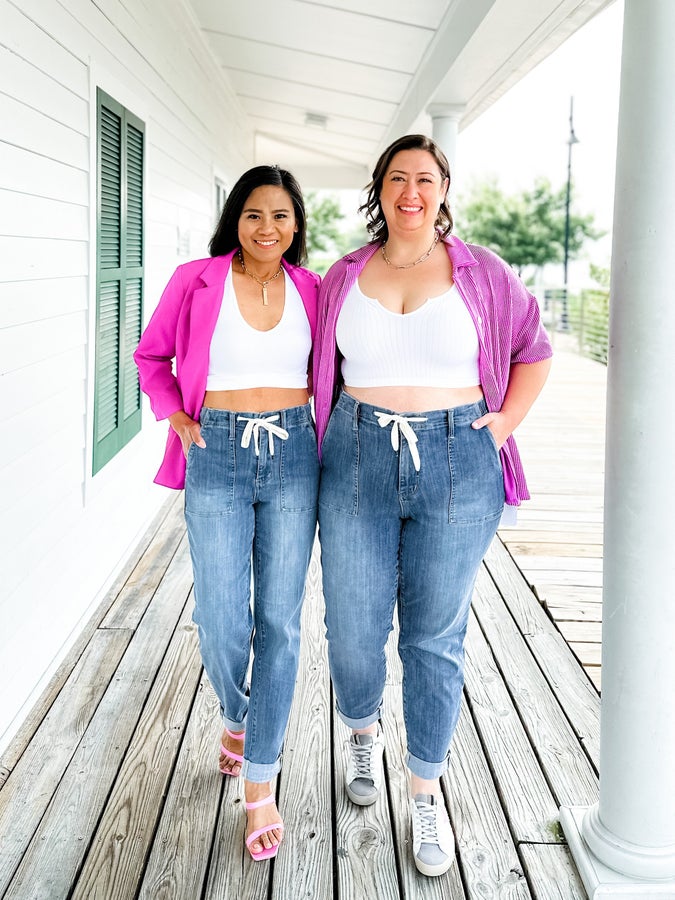 (2) ELECTRONIC WAISTBAND. In addition to having amazing flexibility in the legs, these jeans also boast an ELASTIC waistband that expands and snaps back into place as needed. You won't believe you're wearing denim when you put these on because they are genuinely wonderful.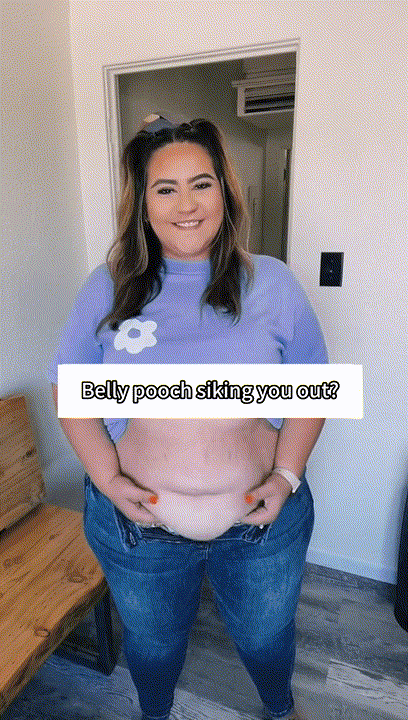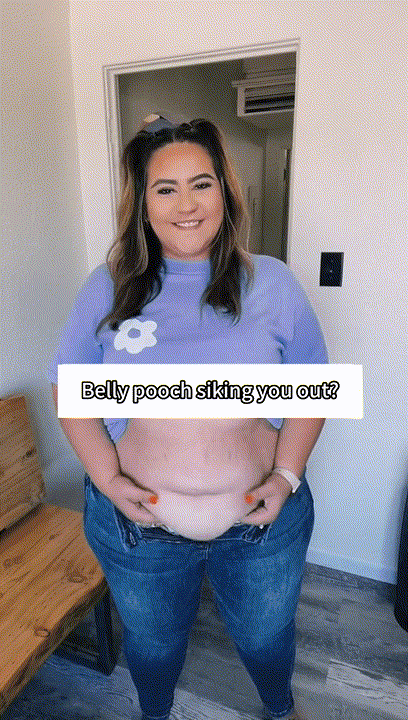 (3) They also have incredibly deep pockets that we adore because they can contain so much. These are the ideal breathable jeans for warmer weather, but they can easily transition into cooler weather when worn with boots or sneakers. For the cutest looks, dress these undamaged joggers up or down!