Looking for the perfect pool sand filter that'll help maintain the overall cleanliness of the water in your swimming pool? Now unless you want to constantly be replacing your swimming pool water, which can be costly, wasteful, and time-consuming, you will need some sort of pool filter system to keep your water clean and clear of debris. Our small pool filter pumps are an economical and convenient way to keep your pool water clean and conditioned. All that and it is so simple to set up too! The swimming pool filtration pump keeps clean water circulating by pumping it out of a swimming pool, through a filter cartridge, and back again.
For use with 378L – 13,24L (100-350gal) pools.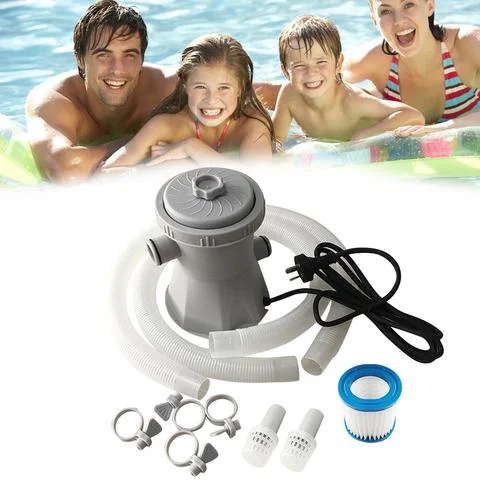 Equipped with 15W of power, the pool pump filter contains a stable flow rate of roughly 3.78 liters per hour. Not only does the sand filter pump operate above ground, but it also works quietly in the background and cleanses all of the water.
Best part of all, using and maintaining the above ground pool filter is an extremely easy task. It's as simple as plugging in the water pipe and power supply to begin the cleaning process.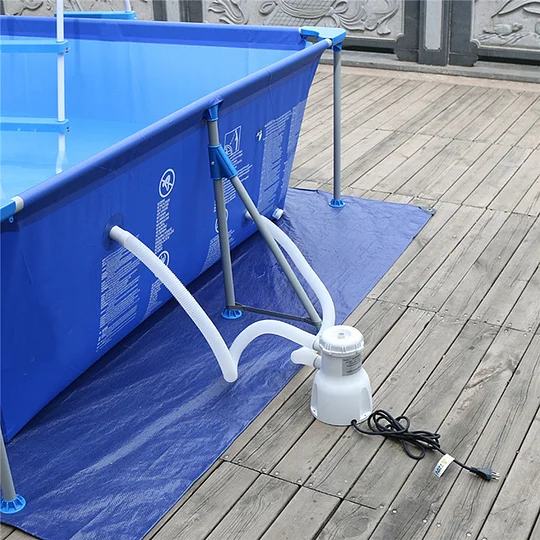 Features:
EFFECTIVE: Did you know that there are up to a thousand different types of bacteria living in normal swimming pools? Our exclusive sand filter for above ground pools uses quartz sand to suck out all the impurities before pushing the clean water back into the swimming pool.
EASY TO USE: Using our pool filter system is as simple as connecting all of the accessories, plugging it into a power source, and cleaning away! How long the swimming pool sand filter should be operated depends on the size of the swimming pool.
PORTABLE: The small and compact size of the sand filter pool pump makes it extremely easy to carry and store. Whether you want to use it for your swimming pool or any other body of water, the pool sand filter will be perfect for all!
Specification:
| | |
| --- | --- |
| Name | Filter Pump |
| Colour | Grey |
| Material | Plastic |
| Flowrate | 1135 L/hr ( 300 gals/hr ) |
| Voltage | AC 110V,~50Hz |
| Power | 20W |
| Interface Diameter | 1.18inch |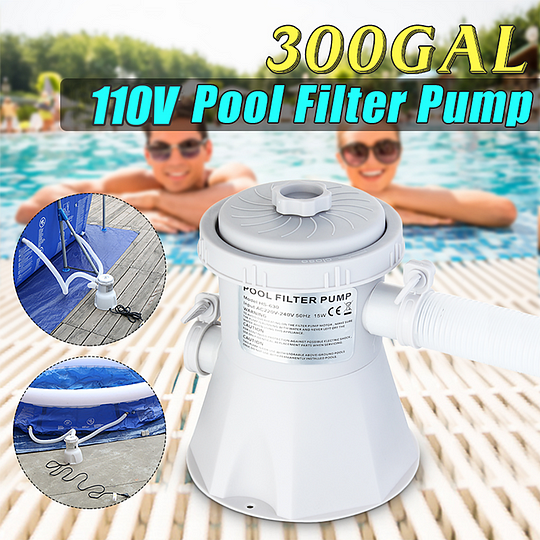 Package Included:
1 X Filter Pump
2 X Hose
1 X Set of Mounting Parts
or
1 X Inflatable Pool Filter Element