High Quality Peaceful Sound – Professional musicians developed this beautiful steel wind bell with a deep tone and calming sound; Wherever you hang this wind bell; is sure to fill the area with peace and tranquility – A Woodstock Chimes favorite!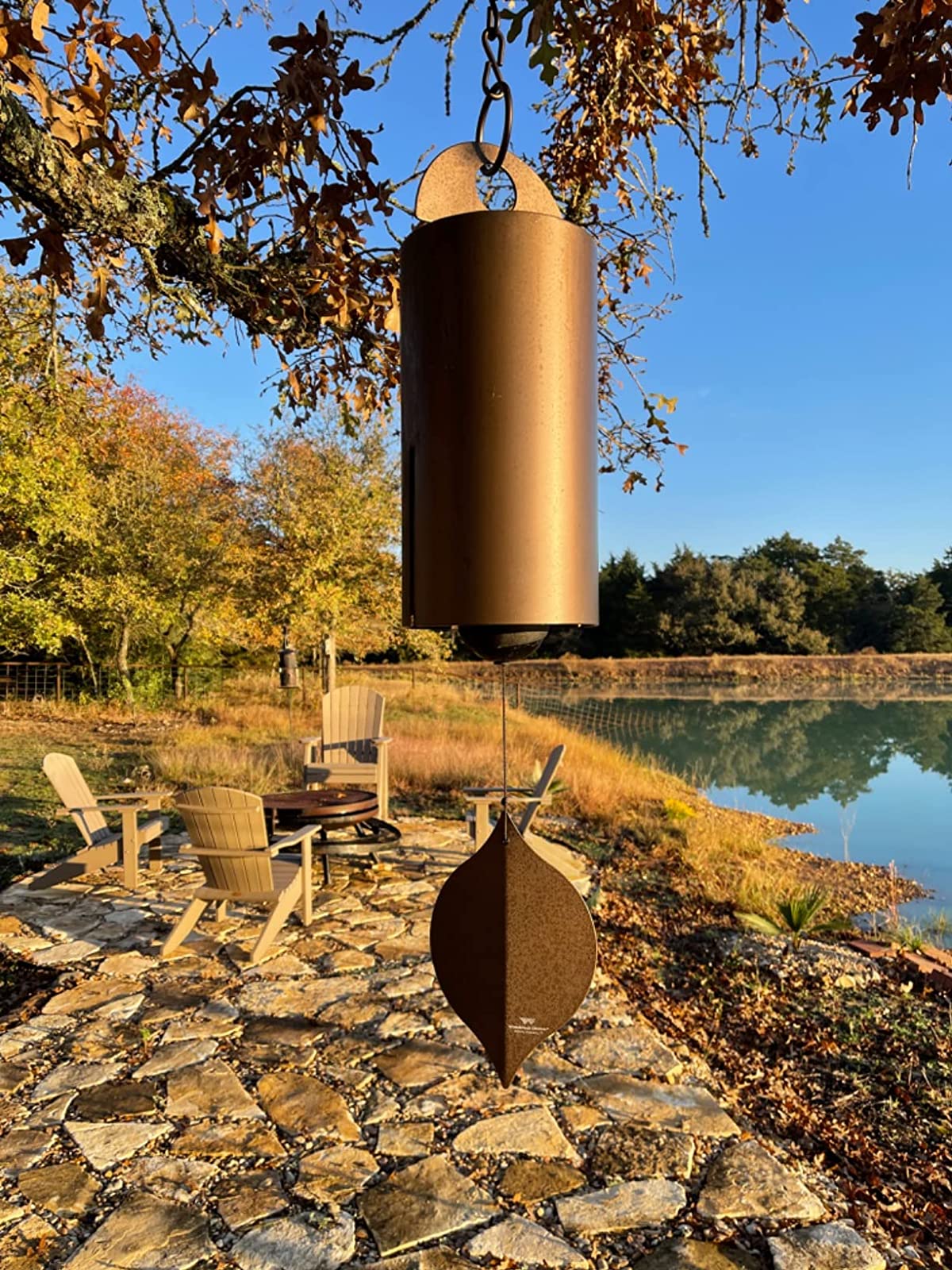 Our bells combine two important ways in which instruments vibrate. One is the sound of the bell itself, and the other is the cavity inside the bell, which acts like an organ pipe.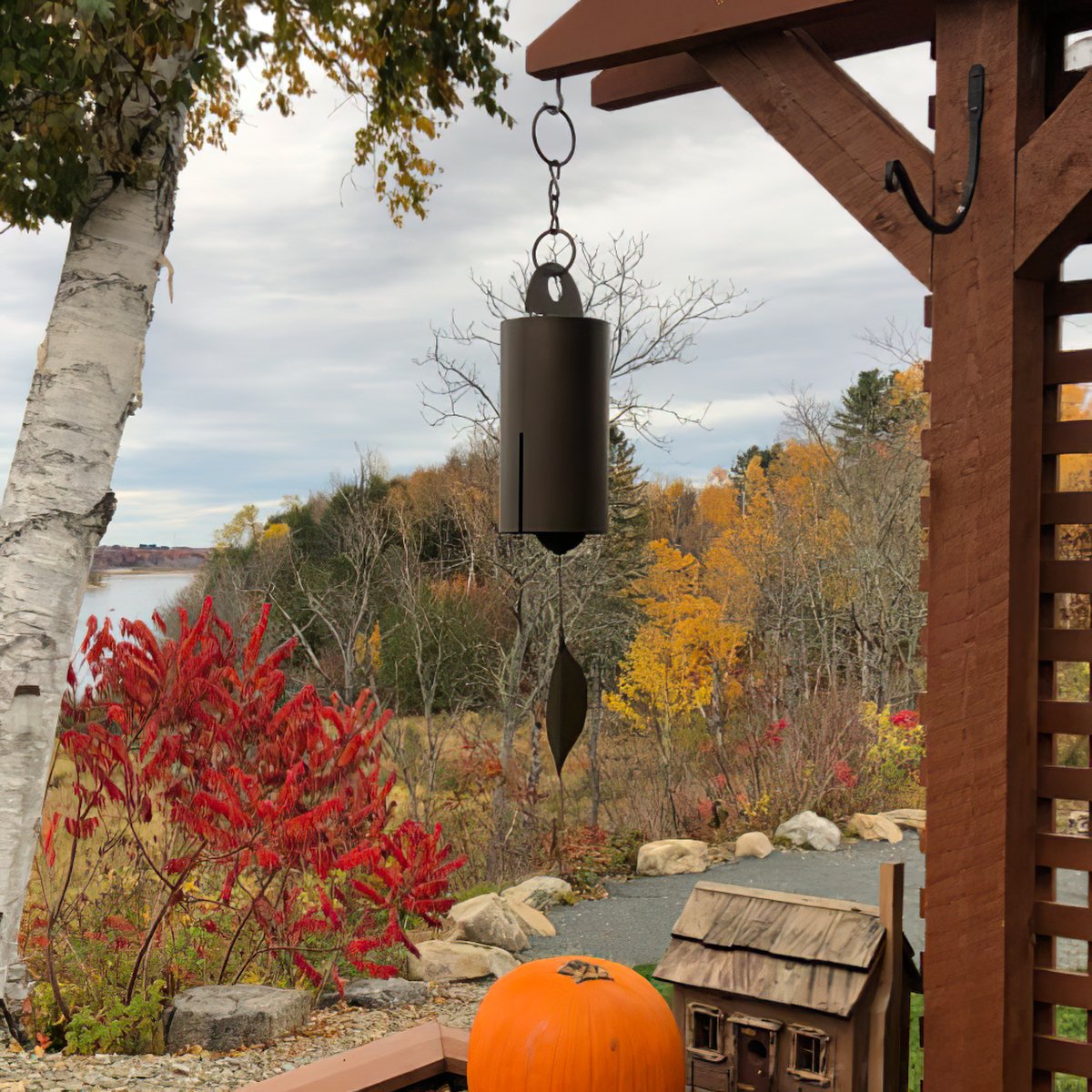 Outdoor or Indoor Decoration: Our wind chimes require no assembly, hang in your garden as a stylish yard decoration bell. This welcome bell is perfect for any time, the entrance to your home or garden, patio or deck, backyard, living room, and more, suitable for all seasons.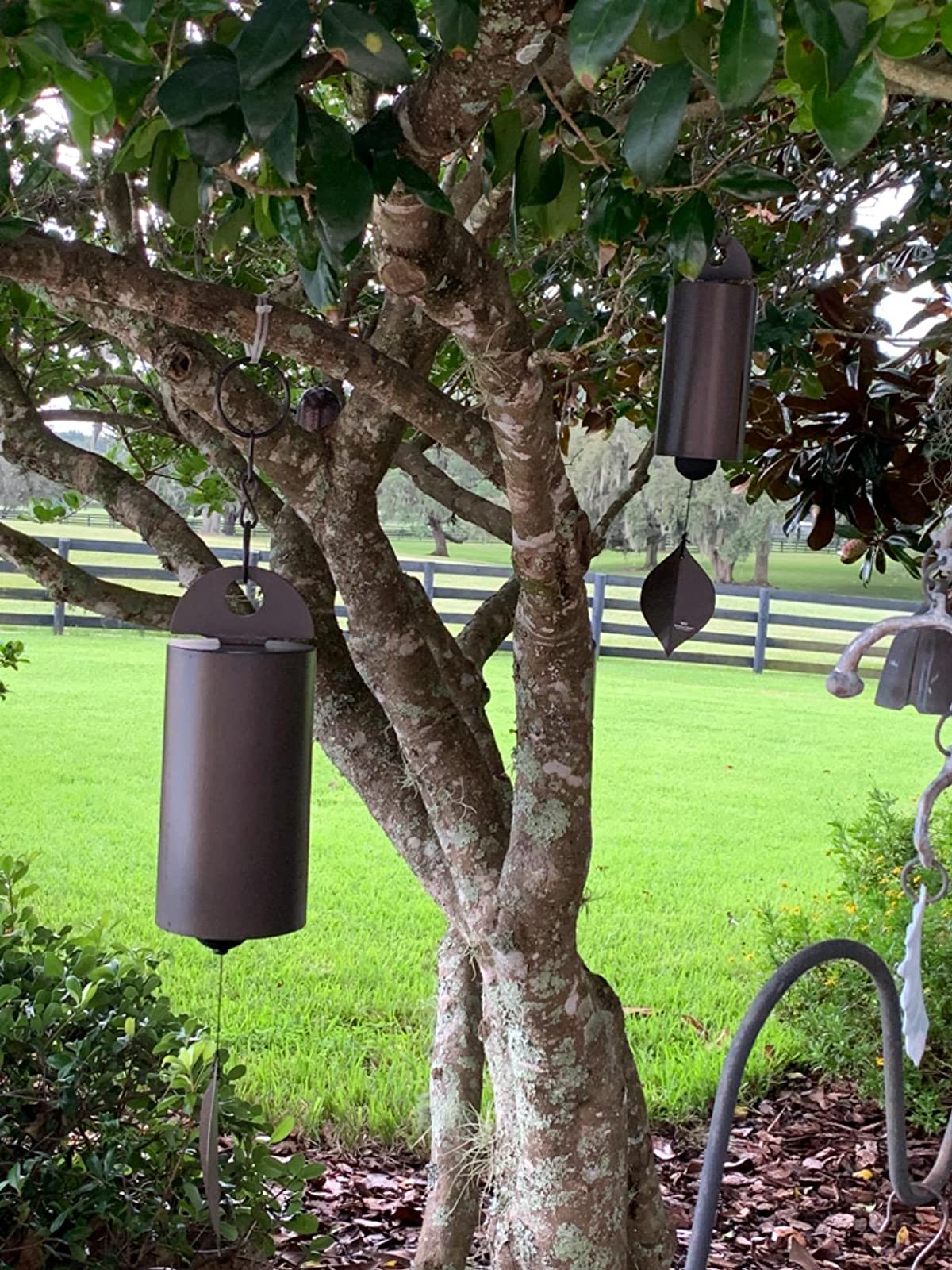 Windbell
S (10 Overall Length×1.5in. Diameter)
M

(12 Overall Length×2in. Diameter)

L (16 Overall Length×3.74in. Diameter) 
Seafoam green sand-textured steel bell, green aluminum windcatcher, black finish ash wood clapper