Right Size Matters
How To Measure Your Upper Knee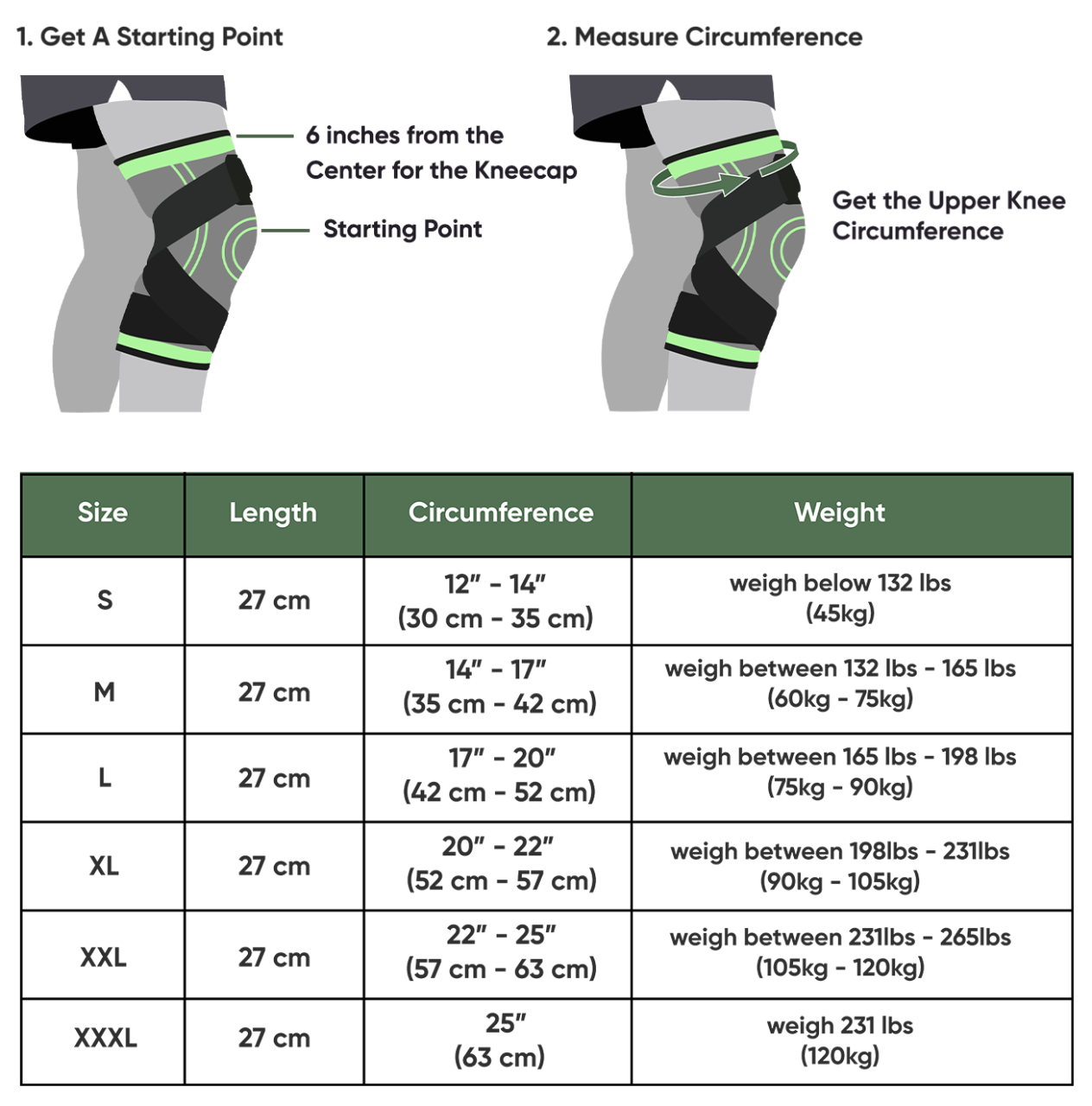 Knee pain won't get worse when you use our 3D Knee Compression Pad! It's specially designed to help support and relieve pressure on your knees for a more comfortable walking experience.
Promotes pain relief and muscle/joint recovery – 3D Knee Compression Pad enhances circulation of blood and oxygen thereby increasing muscle performance, and accelerate recovery of injured muscles, joints and much more.
Gives flexibility and confidence – Pain free knee gives you the confidence to do just about any sports and exercise activity! Never limit yourself again.
Guaranteed improved performance – 3D Knee Compression improves muscular endurance thereby making you stay longer whether in sports or at work.
HIGH QUALITY AND DURABLE – The 3D Knee Compression Pad is made up of 68% nylon and 32% spandex which means it's lightweight and breathable. It has a 4-way elasticated stretch feature that makes the sleeves stay in place no matter how intense your work out.ADJUSTABLE – The 3D Knee Compression Pad is proud of its bi-directional feature created with 3D weaving technology. Made with high elastic soft fabric that allows adjustment to fit your size and experience a 360 degree knee protection.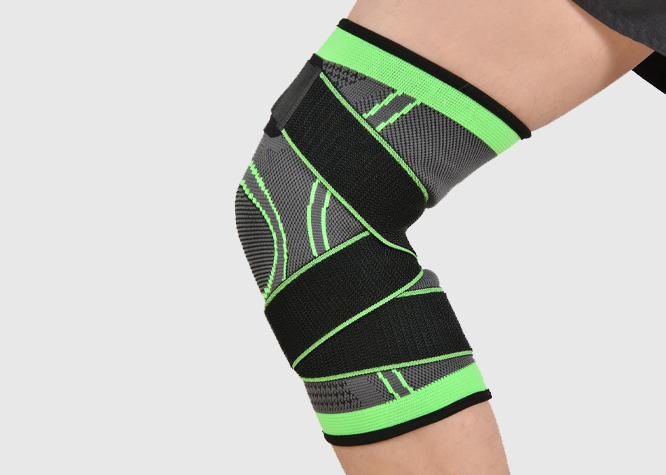 RELIEVE MUSCLE AND JOINT PAIN
Pain Relief
There's a whole host of acute injuries and chronic conditions that can cause knee pain. The 3D Compression Knee pad could help improve blood circulation while promoting healing and recovery. It also gives extraordinary comfort that reduces stress while reducing knee fatigue during intense exercise.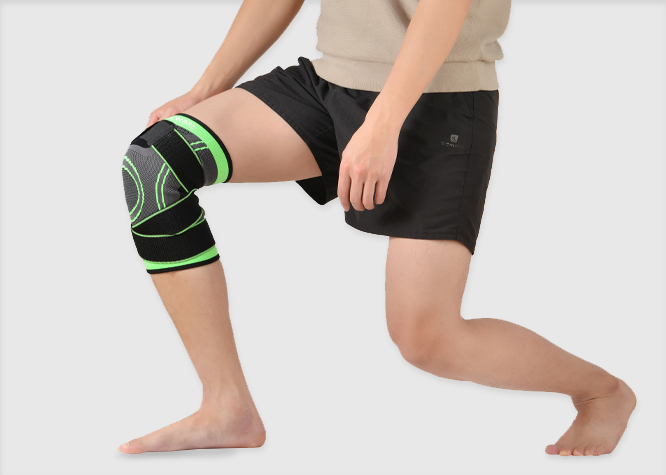 DURABLE AND HIGH QUALITY
Premium Quality
The 3D Knee Compression pad is made with advanced knitting technology and high-breathable material. This item is made of well-made knitting fabric, which is soft, stretchy, breathable, sweat absorbing, and comfy.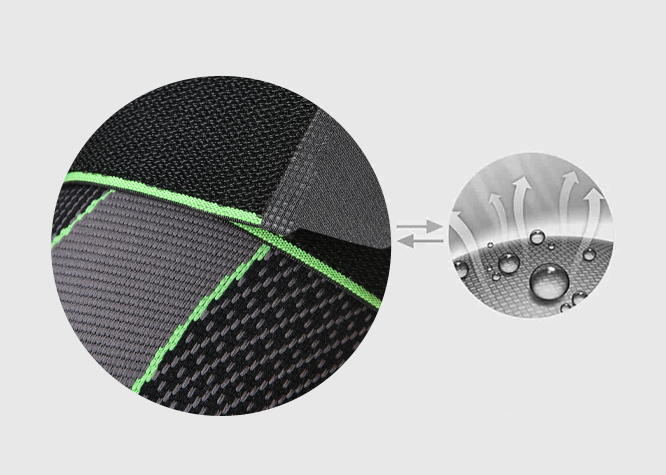 ULTIMATE KNEE SUPPORT
Prevent Knee and Joint Injury
The 3D Knee Compression Pad has a 360 degrees kneecap support that lessens stress on the knee joint. This means ultimate stability and support for you!