All wood carving products are carved from solid wood,
If in doubt, you can contact our Facebook page to request a video inspection!
★Project details

• Craft: hand-carved
• Treatment: manual polishing
• Material: Ash wood, Water-based paint
• Weight: 300g.500g
• Size: 10
It depicts Michael standing on the head of a giant dragon with his sword.
A truly powerful amulet for yourself or your loved ones

The name of Archangel Michael means "Who is like God" in Hebrew.
He is a patron Saint of law enforcement officers, military (soldiers), paramedics and firemen.
Such wooden wall canvas is a great religious gift for your friends and loved ones, regardless of age and social status or decoration in your home.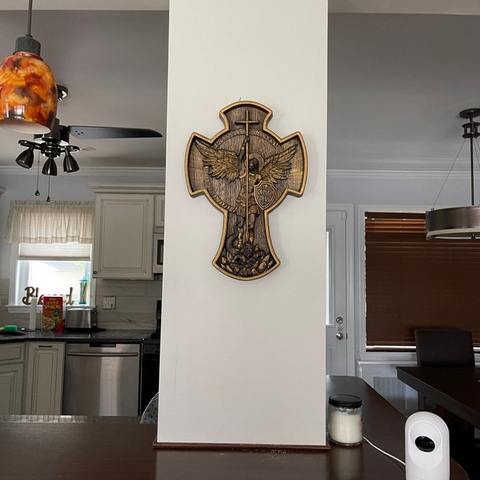 It is durable, not getting worse, does not lose its authentic form, doesn't go out of style and will last more than lifetime.