The Magnetic Screen Door Is Dispatched From Philadelphia PA And Takes About 3-7 Business Days To Arrive.
Screen doors are often a great feature of the home, often used as a way to lead from a family room to the backyard. People often want to leave a door open to let in natural light and fresh air but are forced to keep doors shut as small creatures easily enter the home. Magnetic screen doors are a great option for those wanting fresh air and natural light, without small creatures.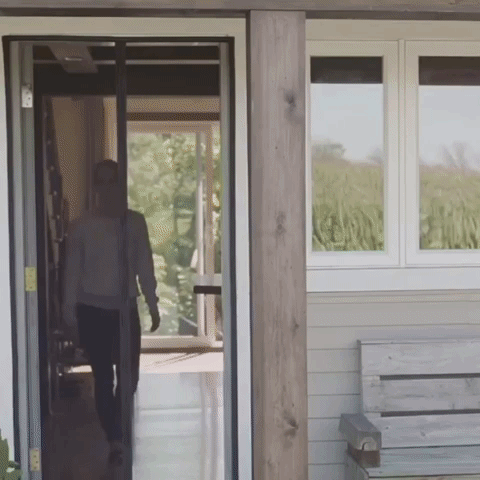 Note:
Please be aware ! !!
Fits door size A" x B"
Actual screen size is (A"+2″) x (B"+1″)
High-density Fiberglass Mesh
Heavy duty fiberglass screen mesh, longer service life, fireproof, chemical corrosion resistance, keep a good shape, washable, high tensile strength.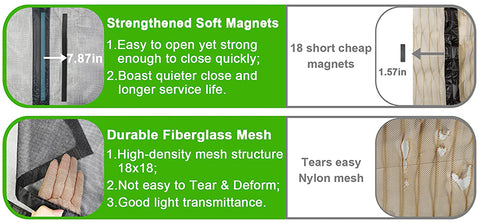 The magnetic screen door is made of thickened 18 x 18 fiberglass mesh, more durable than previous nylon mesh, and a good solution for blocking annoying creatures sneaking into your room.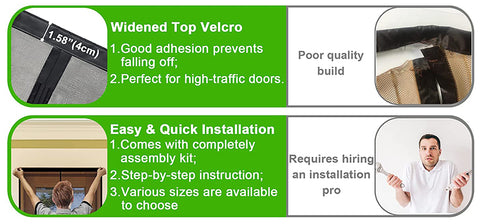 Magnetic Screen Door Features

Available in 55 standard sizes and

Instantly opens, magically closes

Easy for children & pets to walk through while blocking off any flies and insects from entering the house.

Fresh air in, sunshine in

Full frame hook&loop strip installation

Wrapped with thickened webbing on four sides, more sturdy and not easy to break

Anti-tearing and reinforced in the top middle

Thicker thread & close stitch length

Durable & strong fiberglass mesh

Each magnetic flyscreen door is installed in minutes with no tradesman tools required.

Fits single doors, French doors, sliding doors, caravan's, RV's and more

Durable, easy to clean

Folds up for easy storage


Additional information
Door Size (WxH) in.
28″ x 80″, 30″ x 78″, 30″ x 80″, 31″ x 80″, 32″ x 80″, 32″ x 82″, 32″ x 96″, 34″ x 78″, 34″ x 80″, 35″ x 80″, 36″ x 78″,36″ x 80″, 36″ x 82″, 36″ x 84″, 36″ x 94″, 36″ x 96″, 38″ x 82″, 40″ x 80″,48″ x 80″, 48″ x 96″, 60″ x 80″, 60″ x 96″, 62″ x 80″, 72″ x 80″, 72″ x 96″more.



we're committed to making your life easier. Our magnetic screen door installs and uninstalls in just minutes, keeping out nature and providing a "no hands needed" and self-sealing way to get in and out of your home. Give yourself, your family, and your treasured four-legged friends the convenience of easy entry and exit and a home filled with fresh air.



The screen door with magnets as seen on TV, our magnetic screen door is stronger. We promise unmatched reliability and exceptional craftsmanship. Don't be fooled by other cheap screens or the hassles of traditional screen doors. Our durable, heavy-duty mesh screen with reinforced edges will survive the test of time. Plus it's retractable and frameless, perfect for easy storage.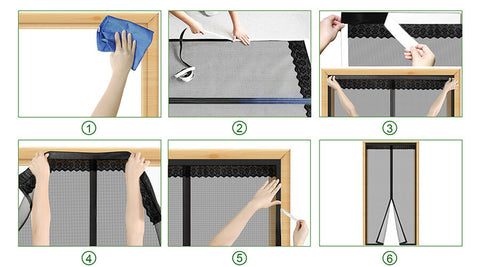 How To Install:
Clean the door frame.
Stick the velcro on the screen door.
Find the right position.
Glue from the top door frame
Paste both sides
Check