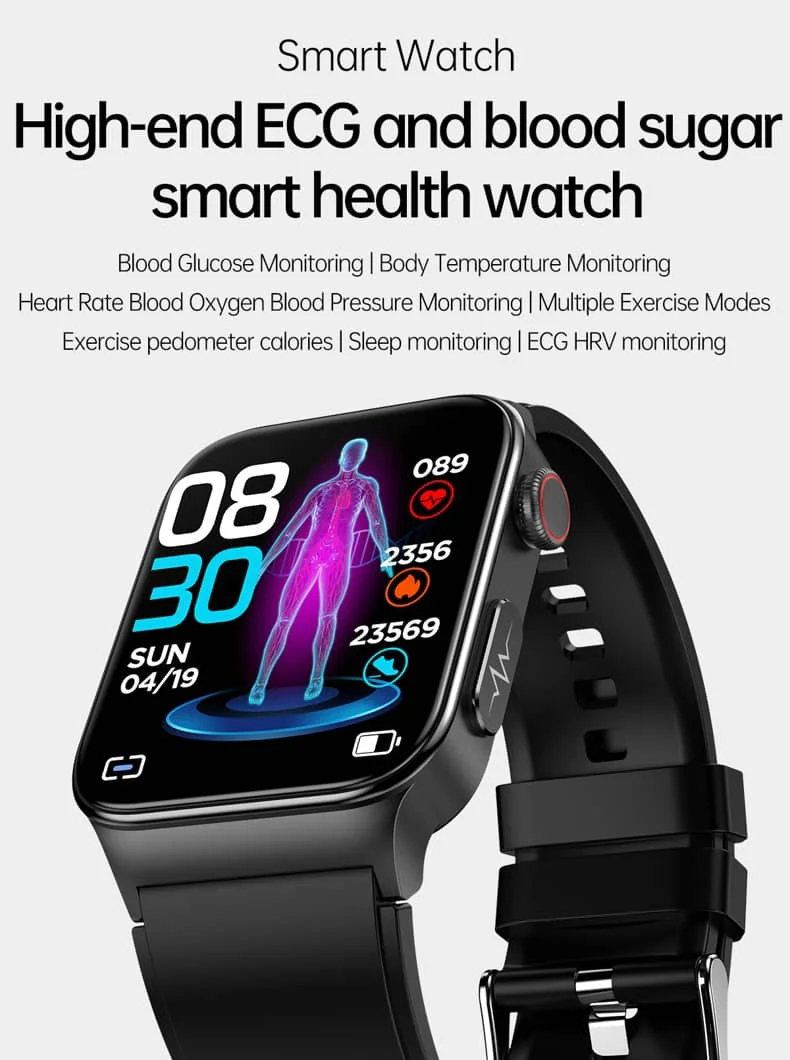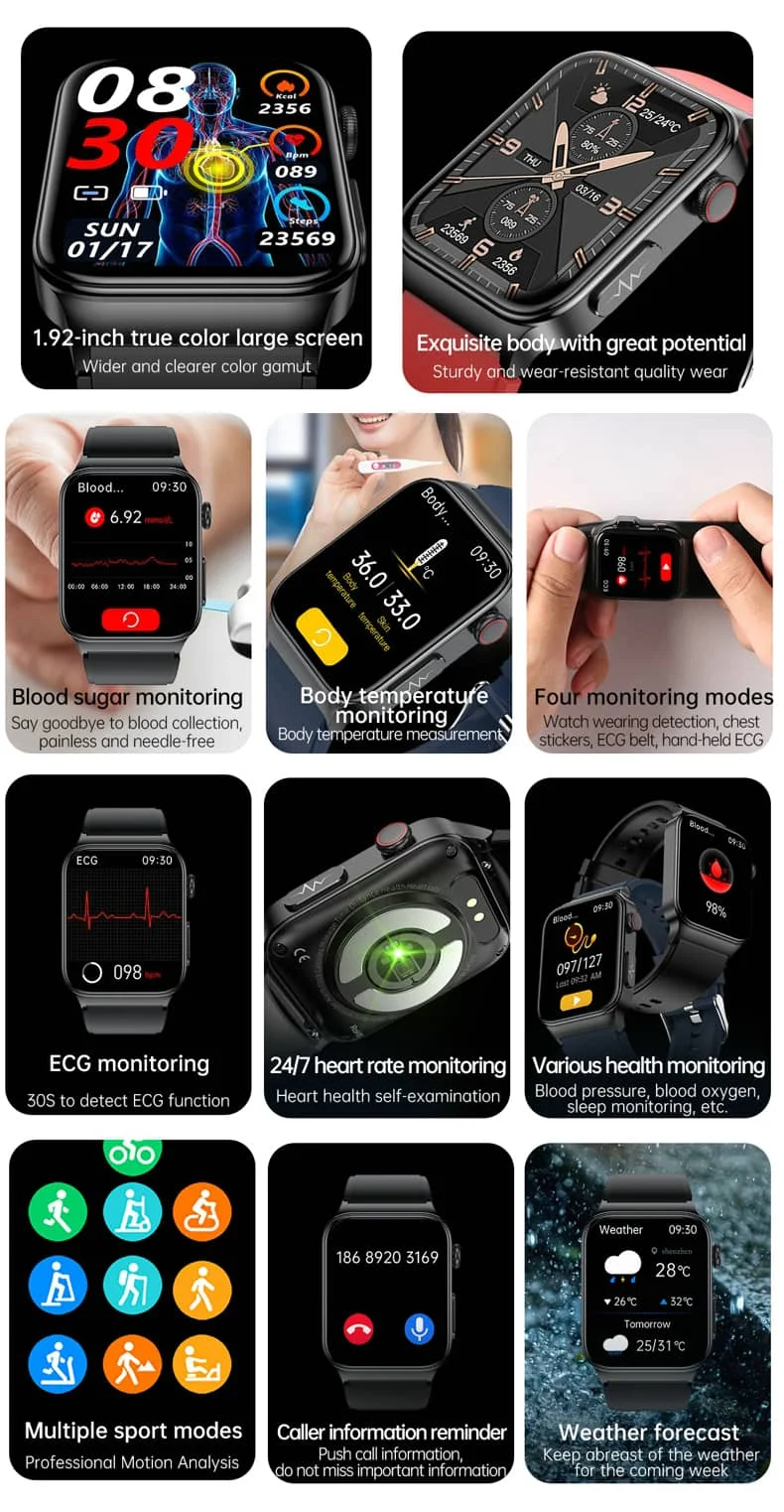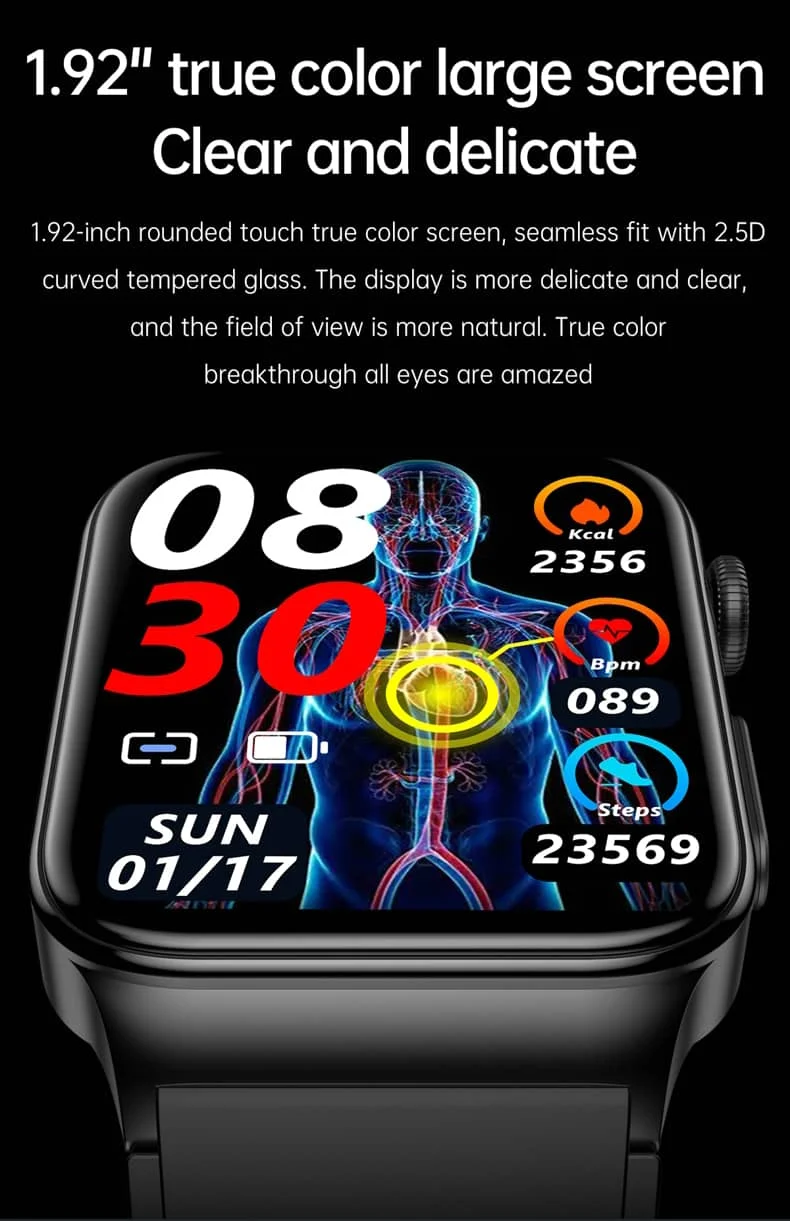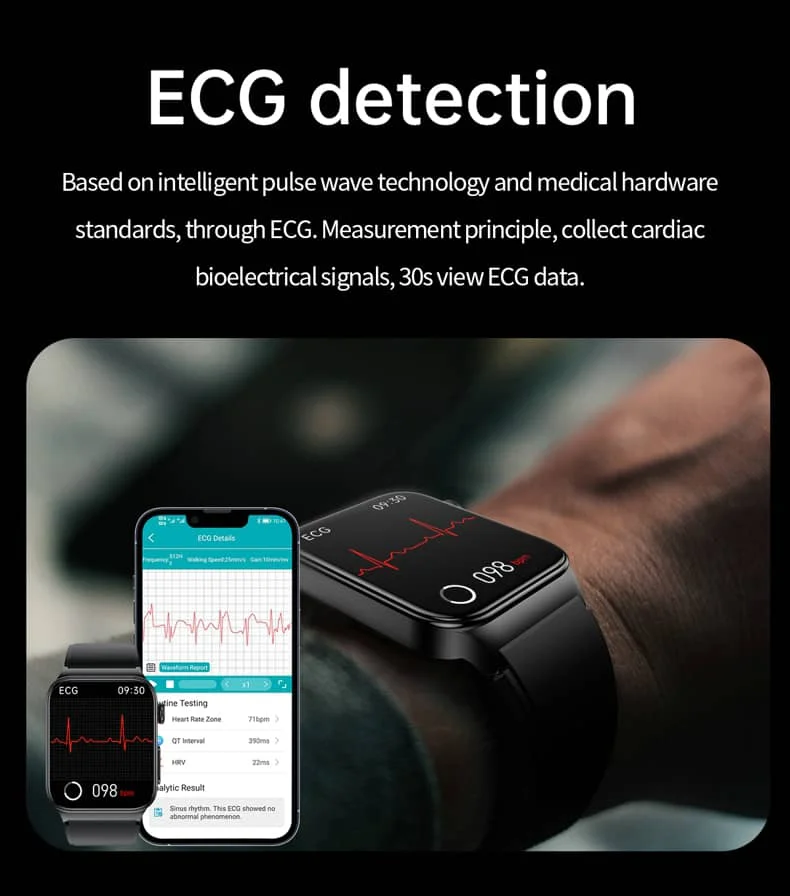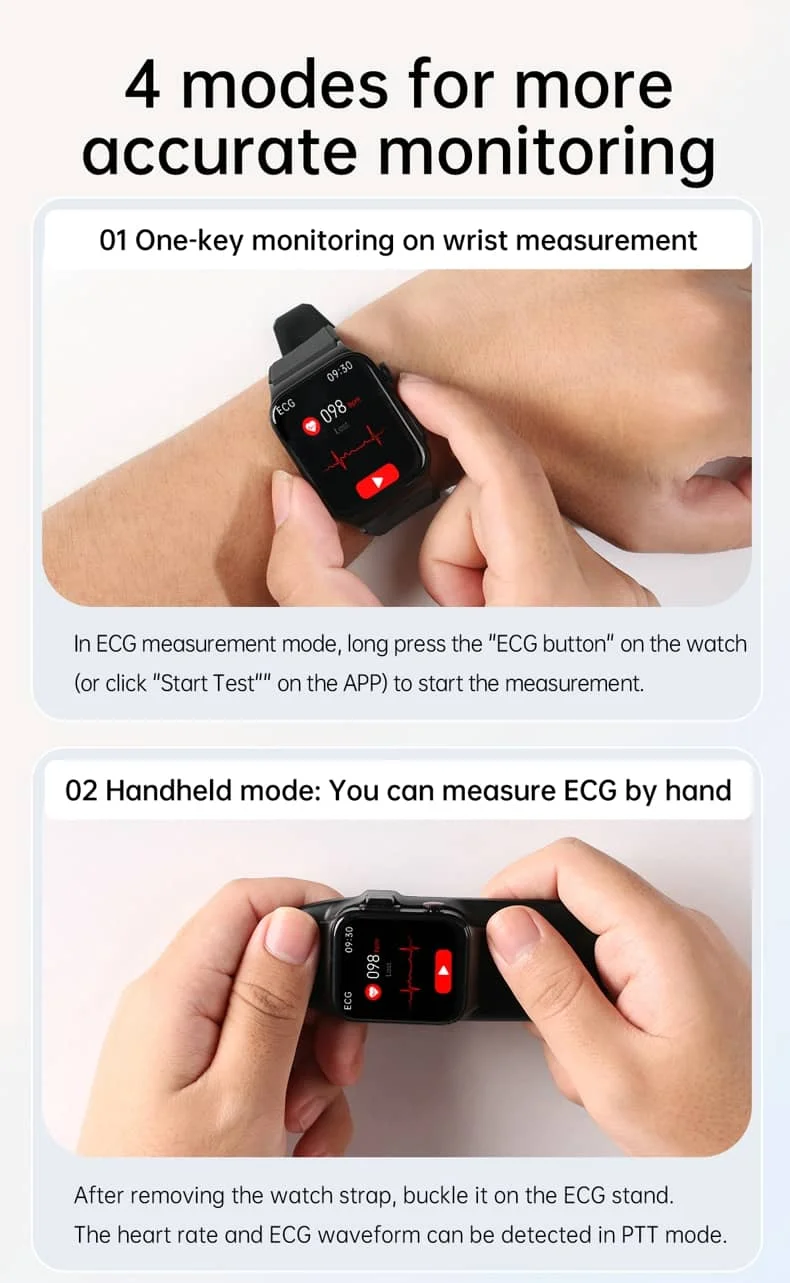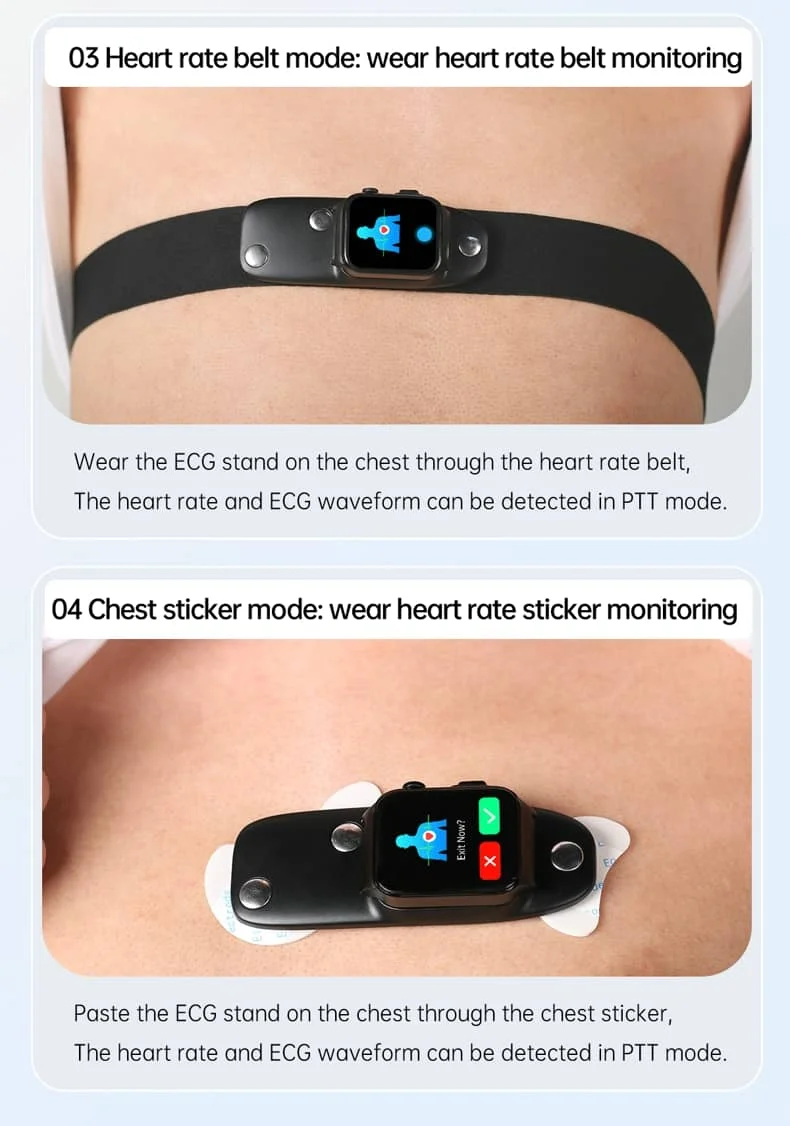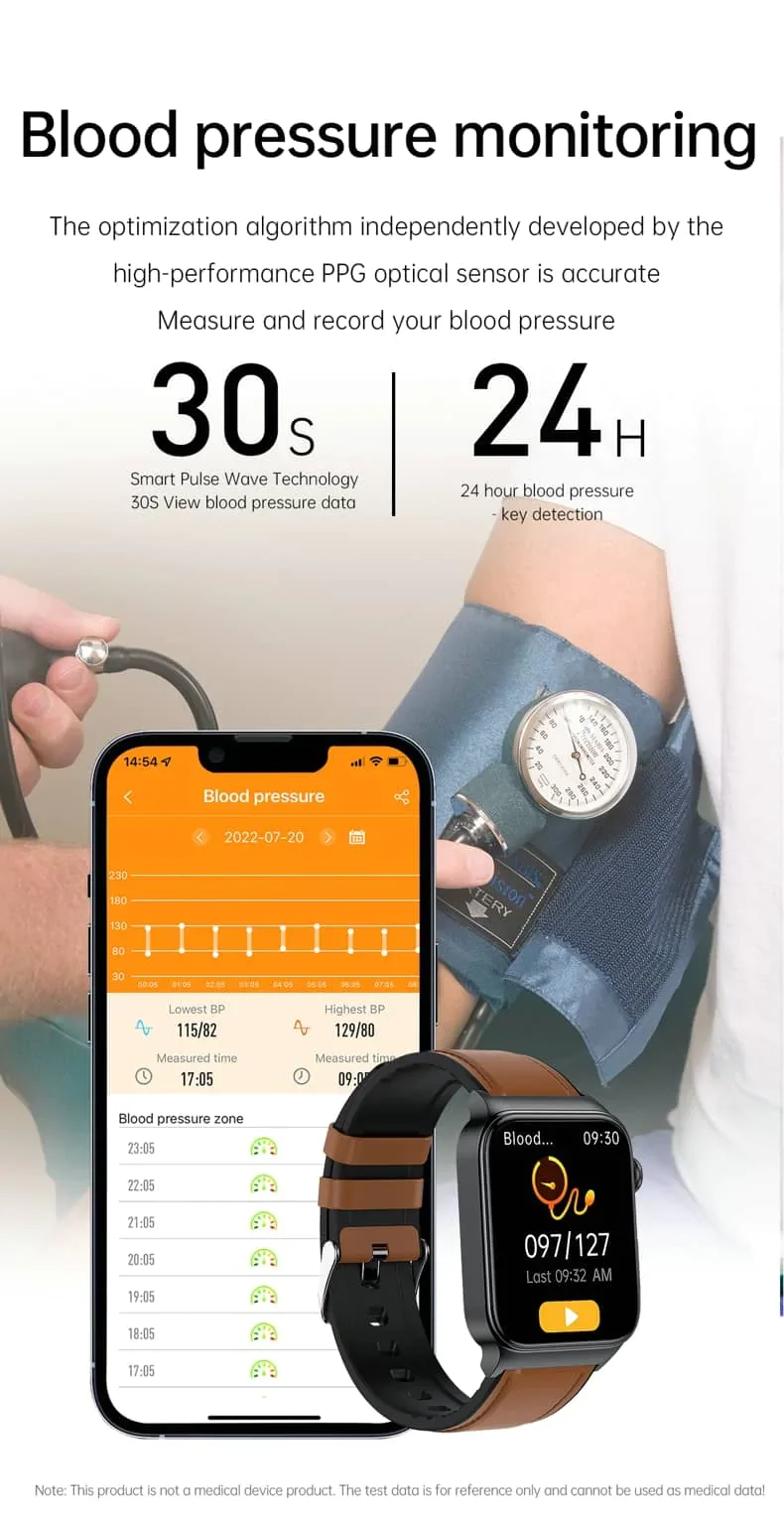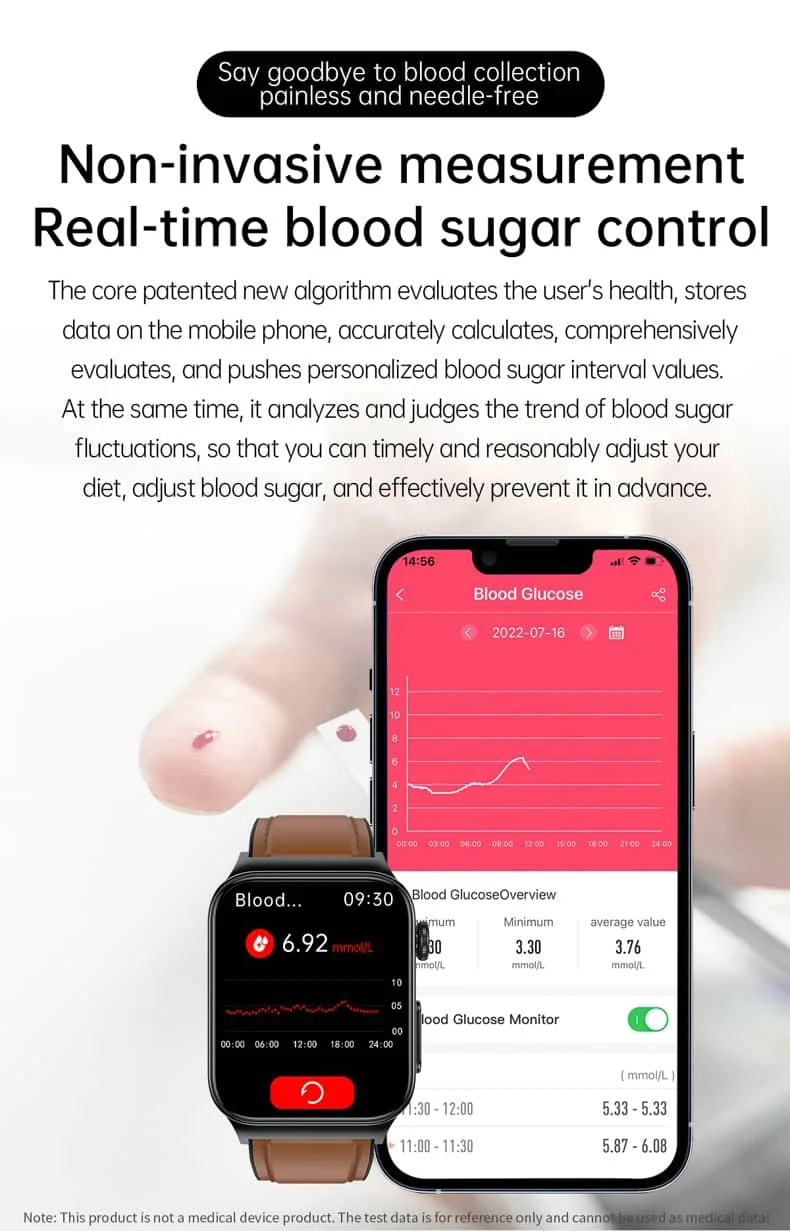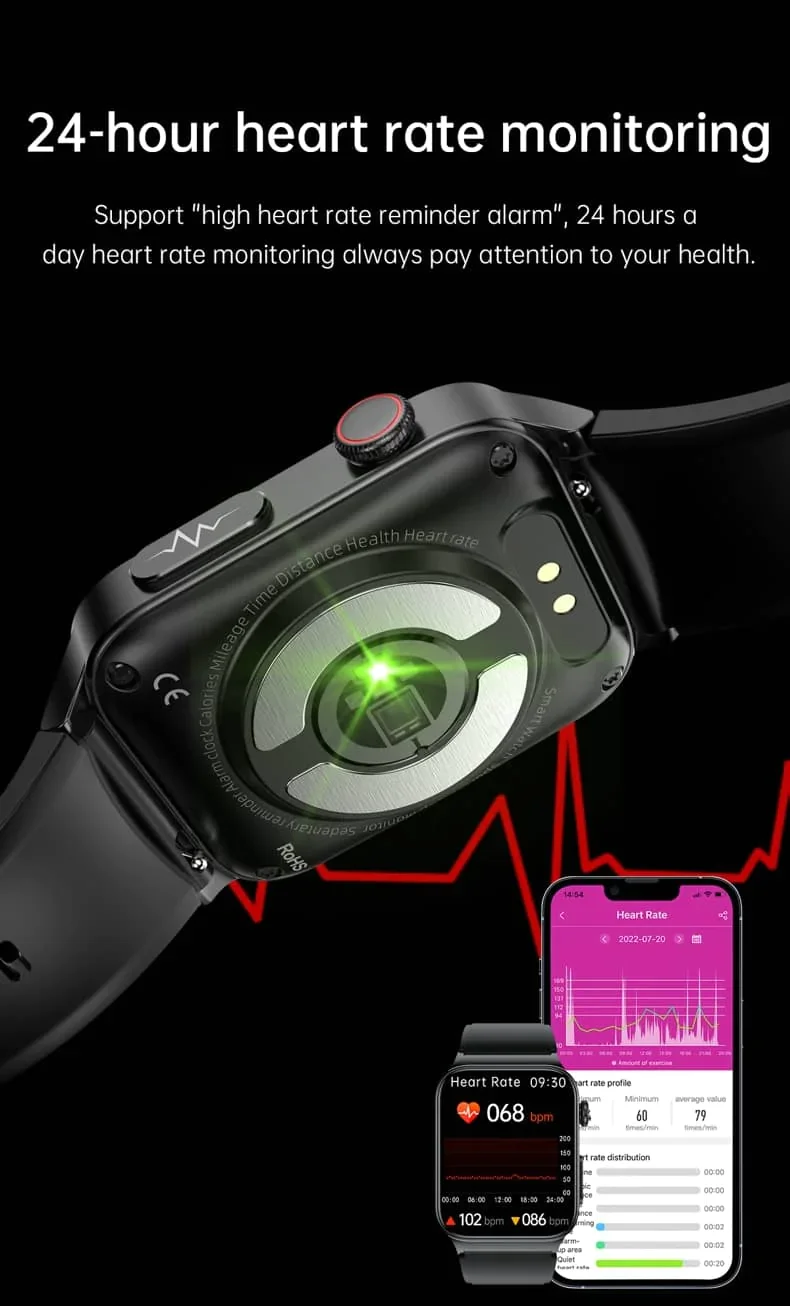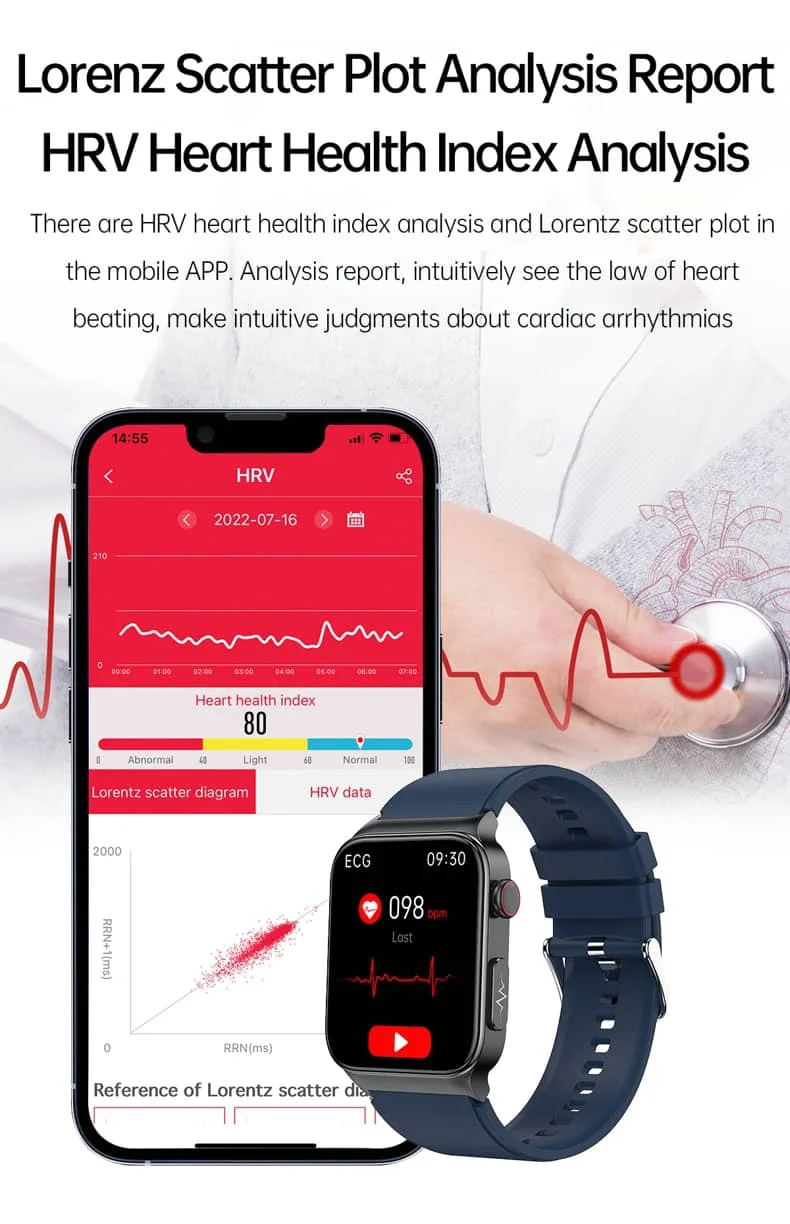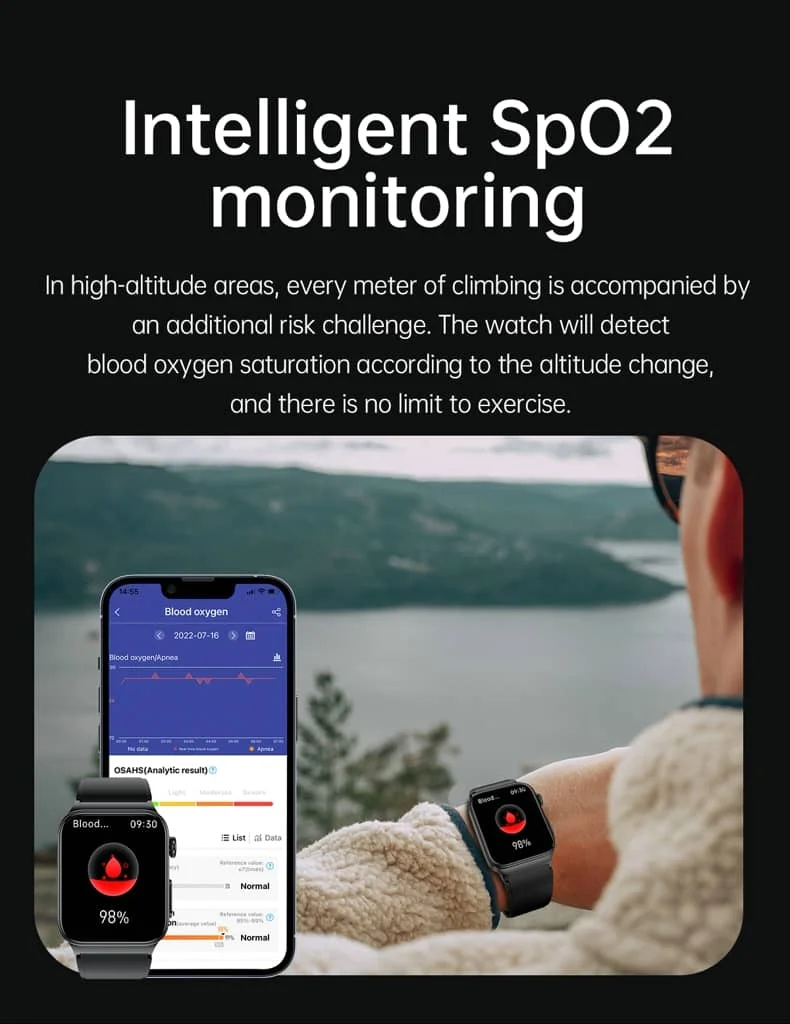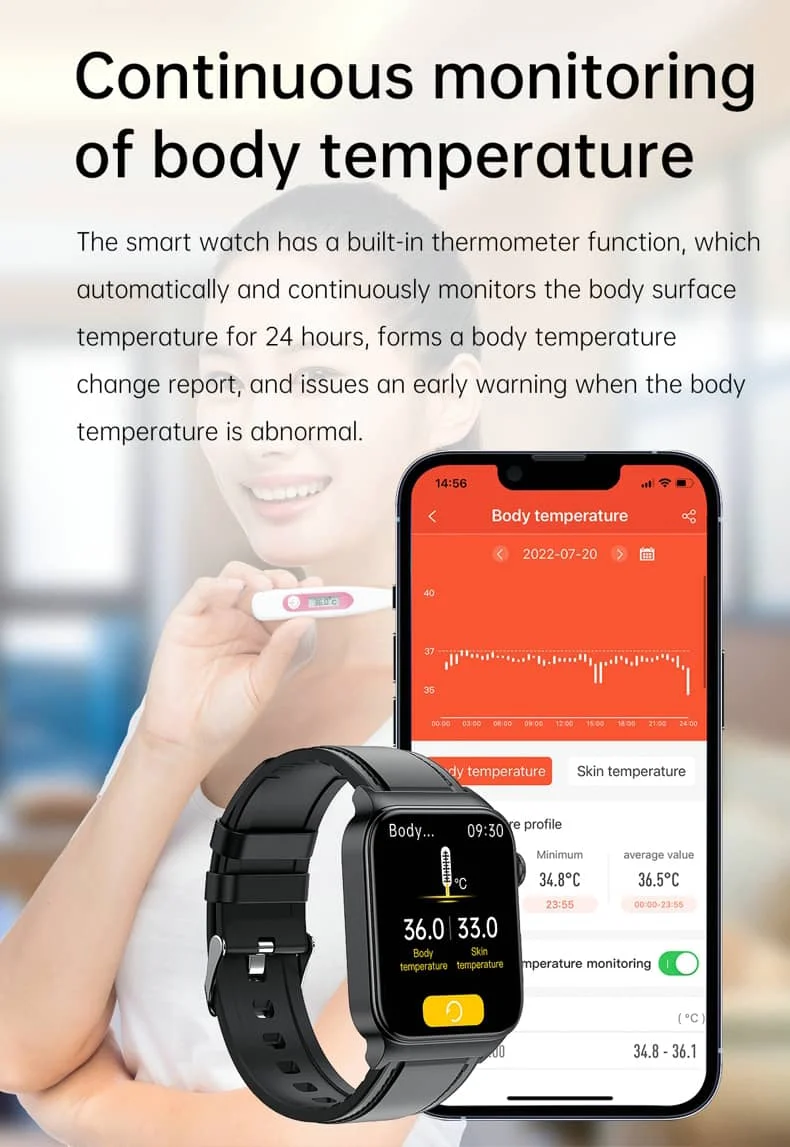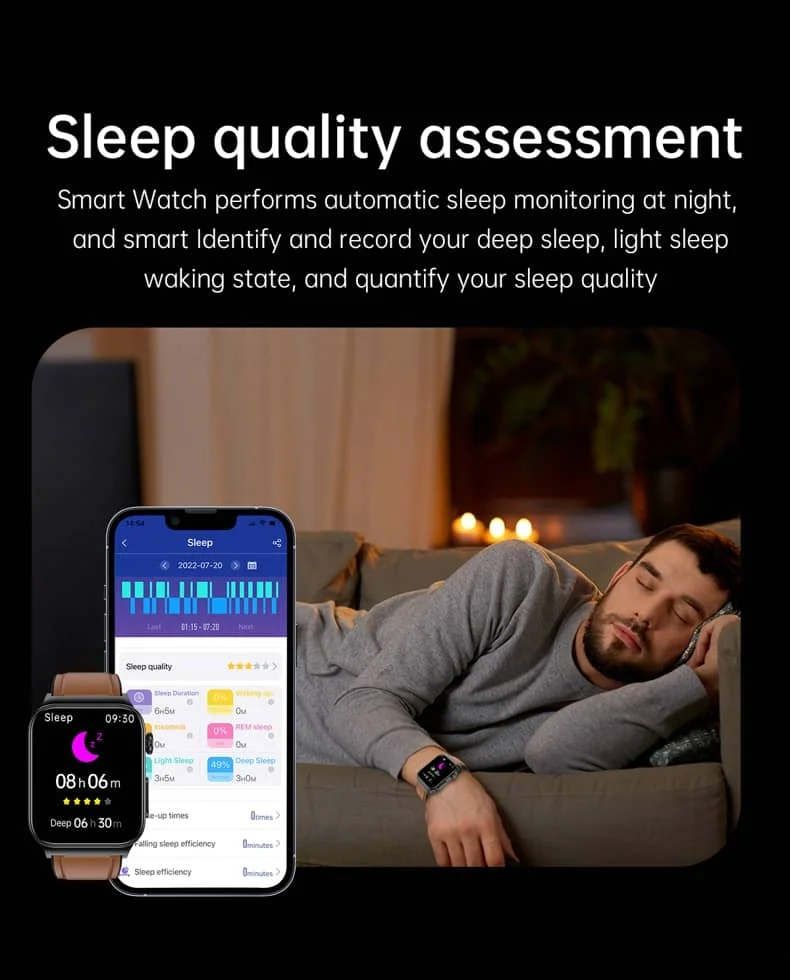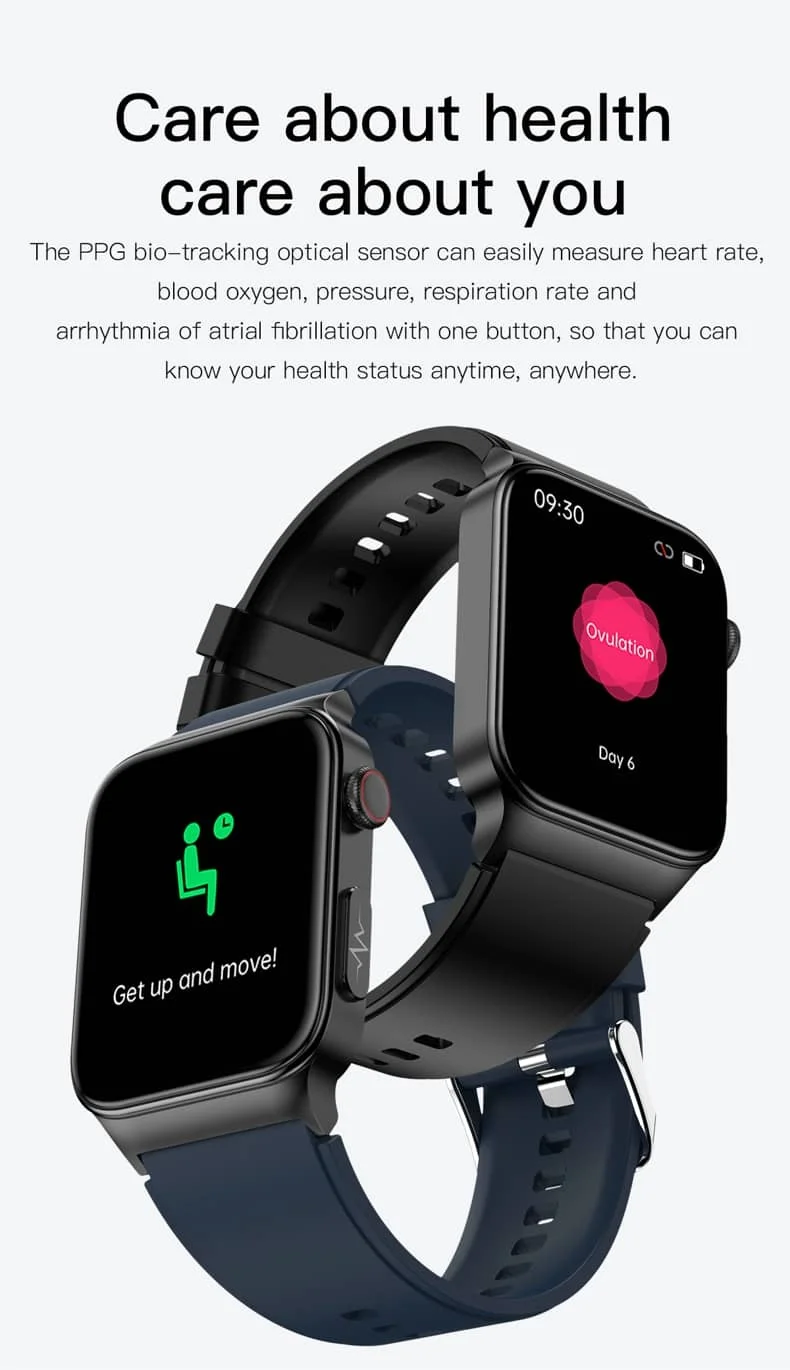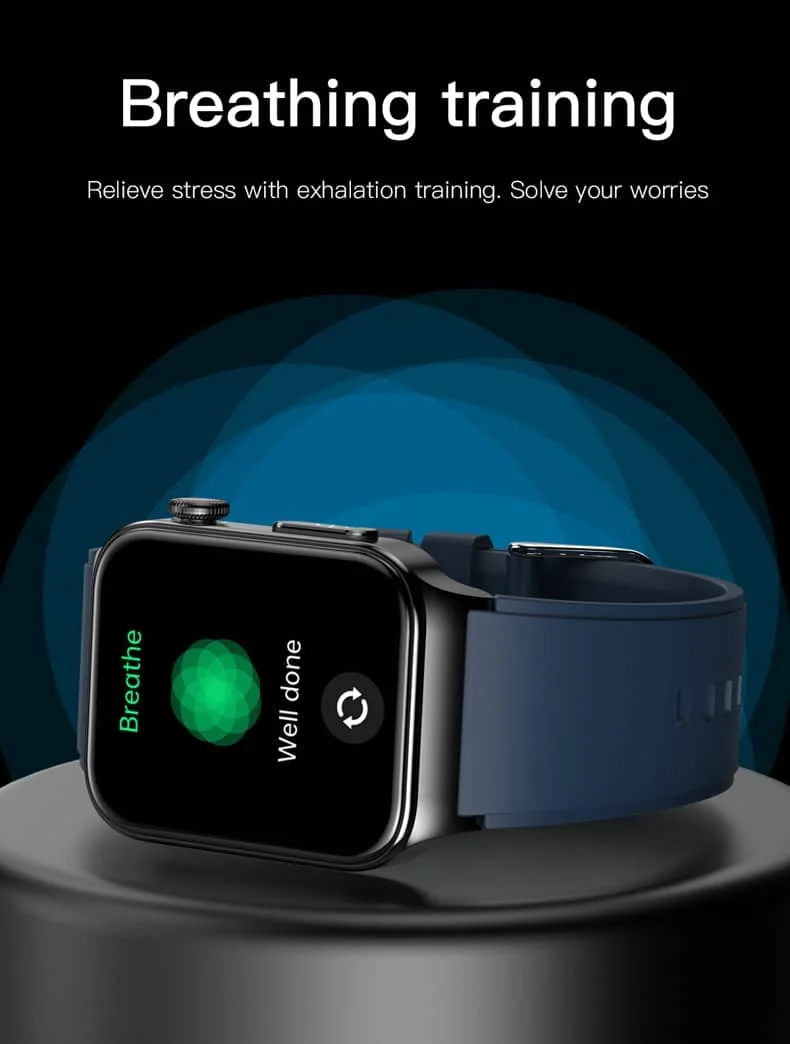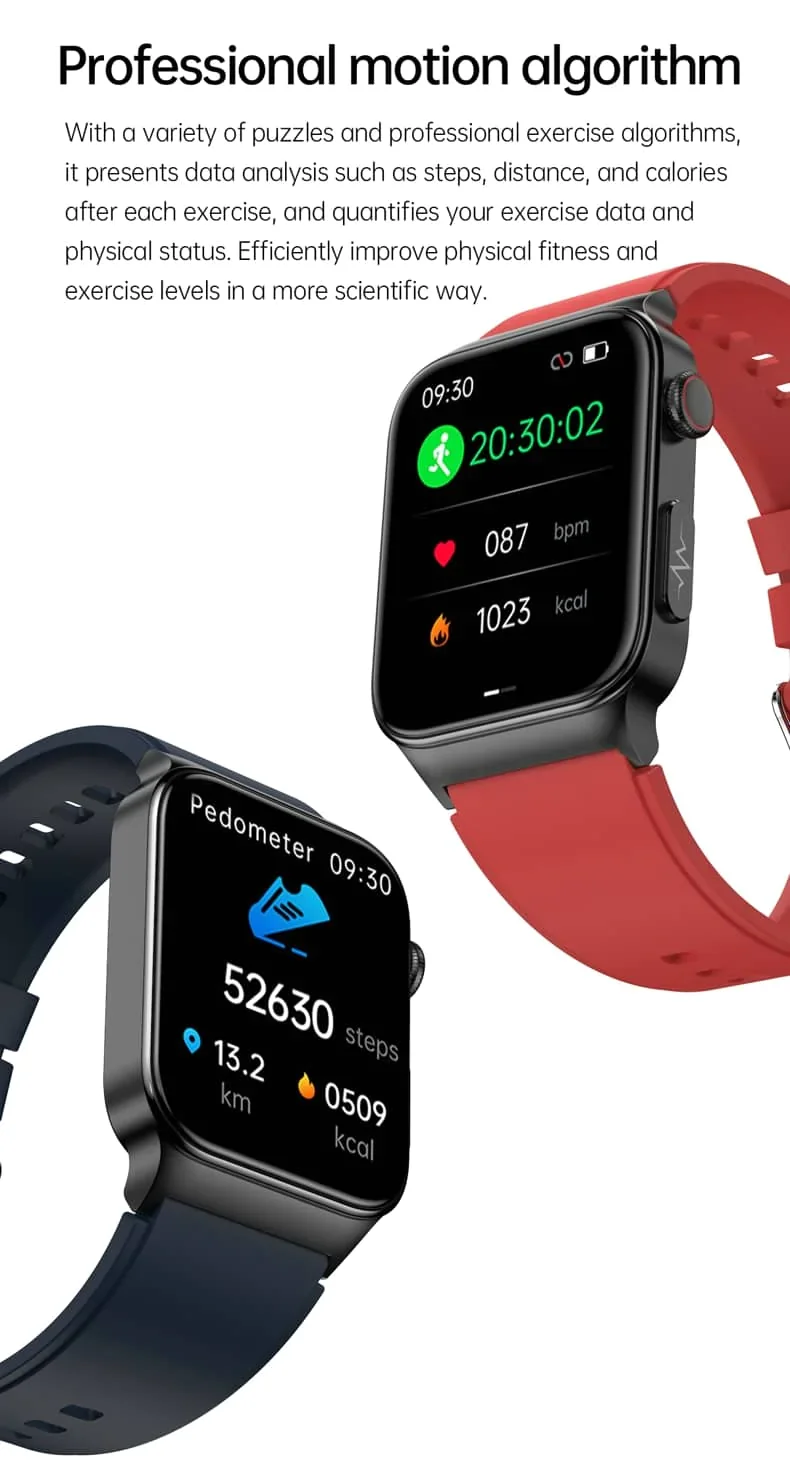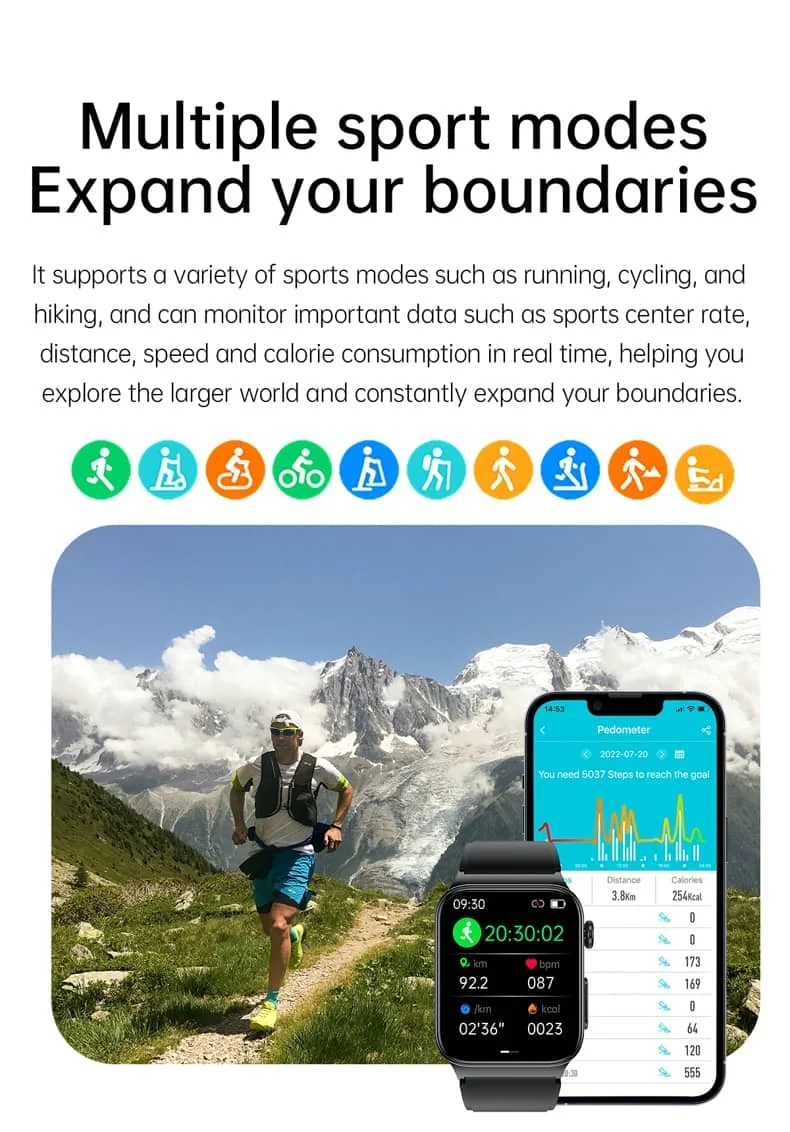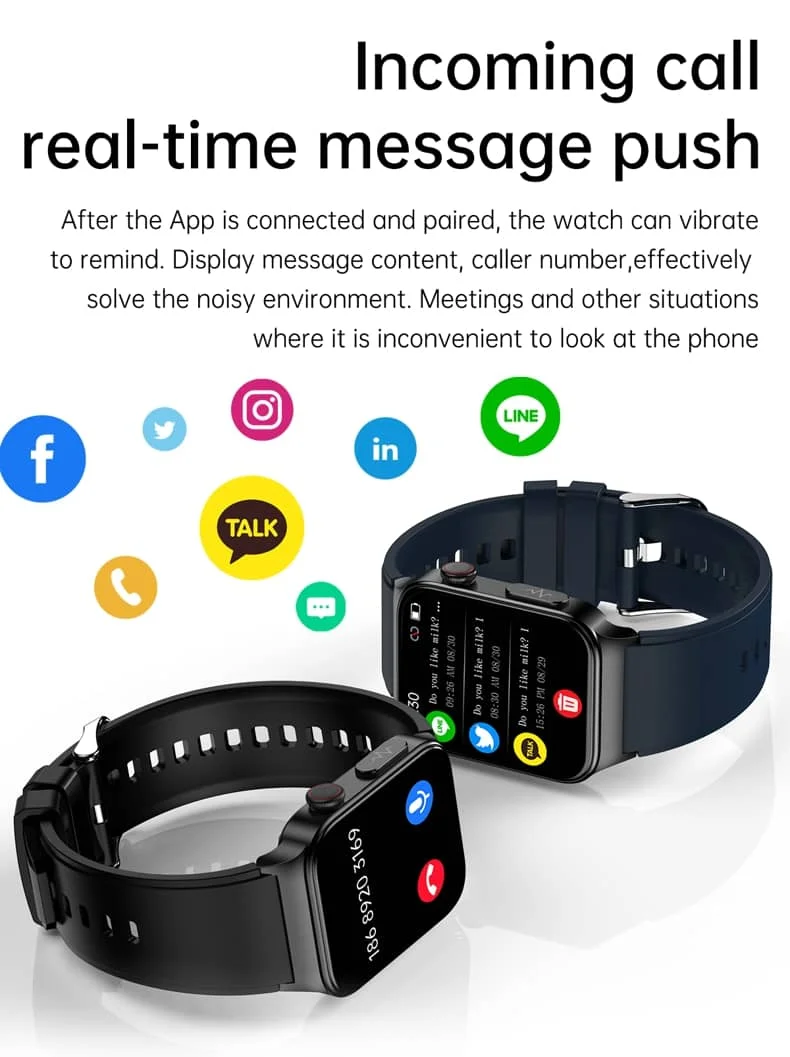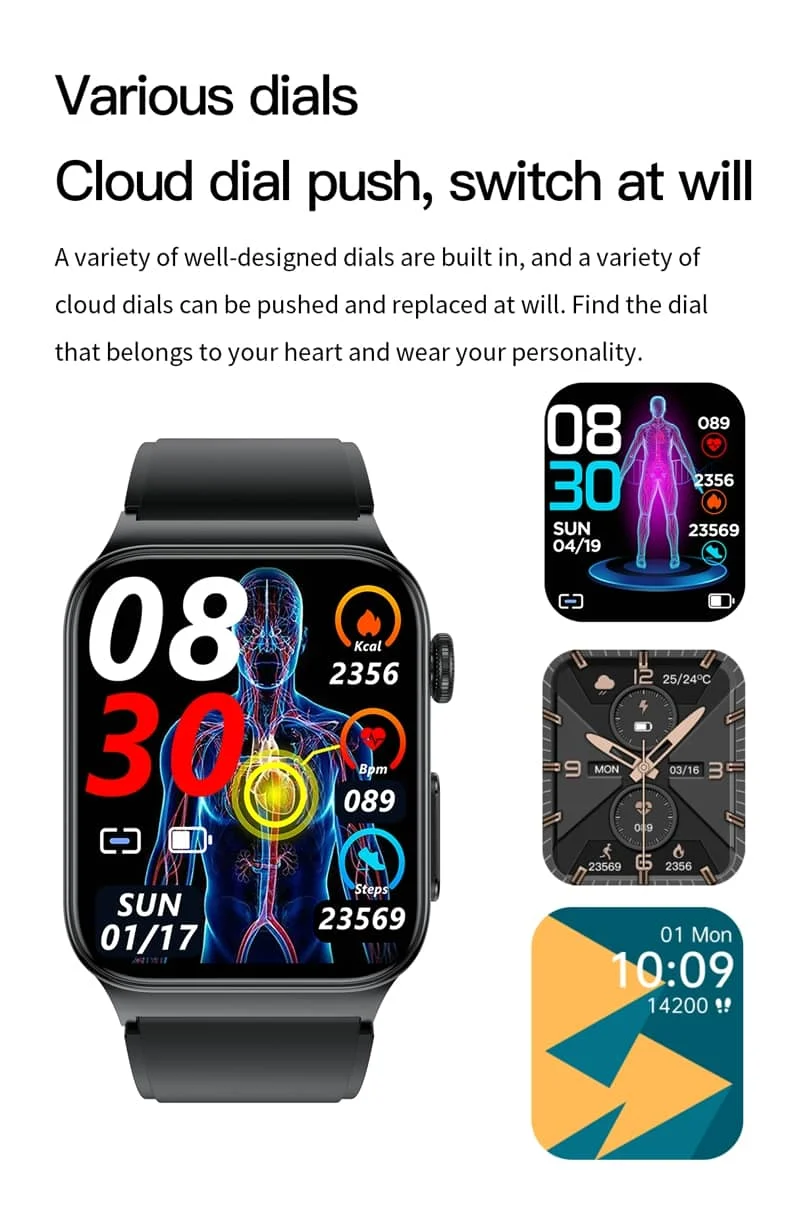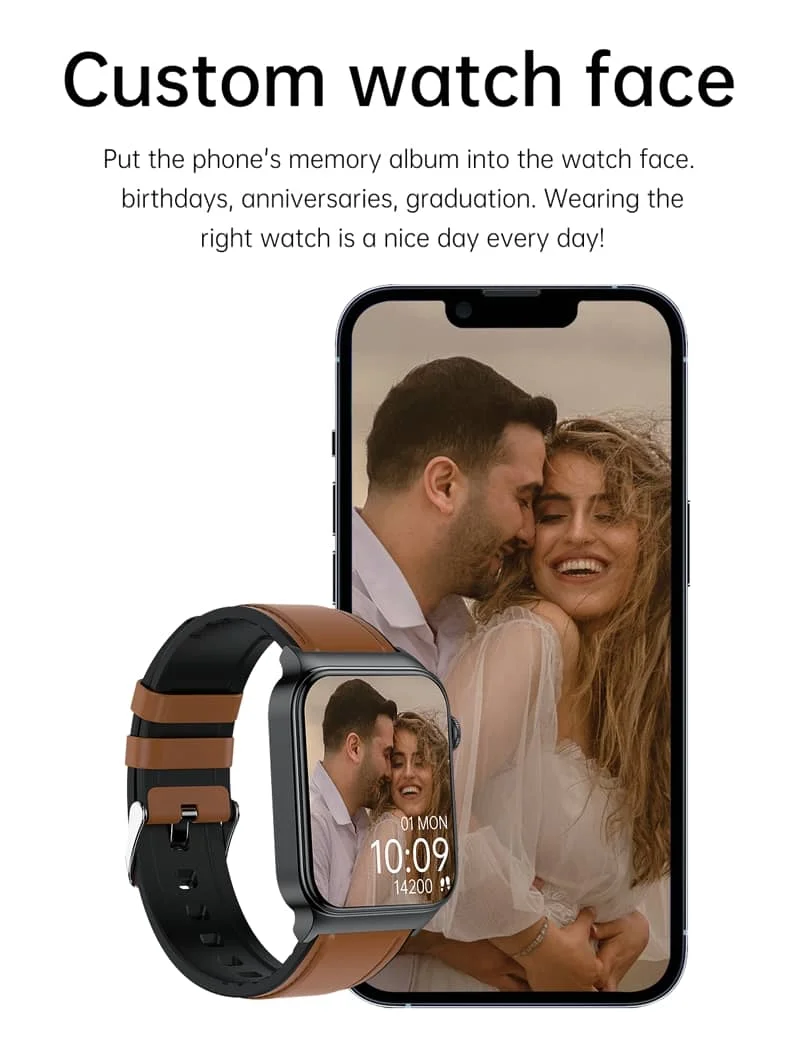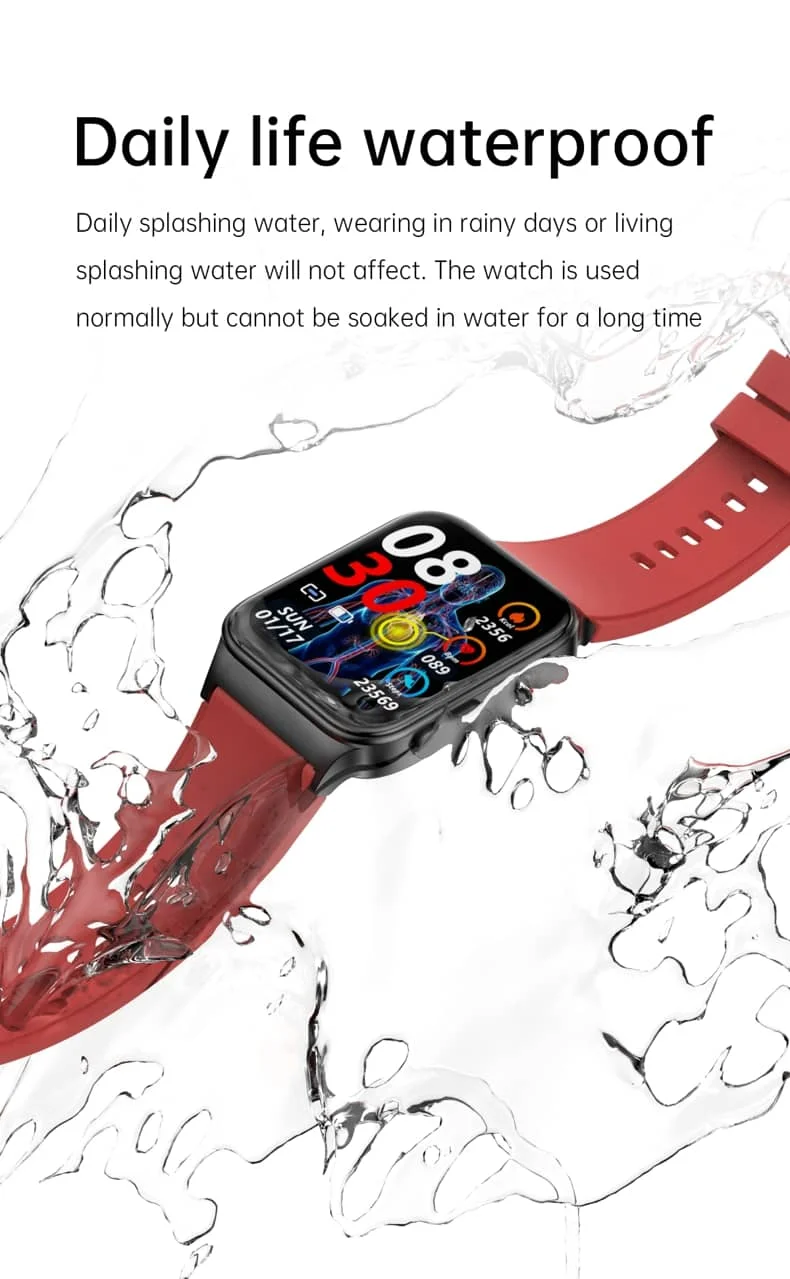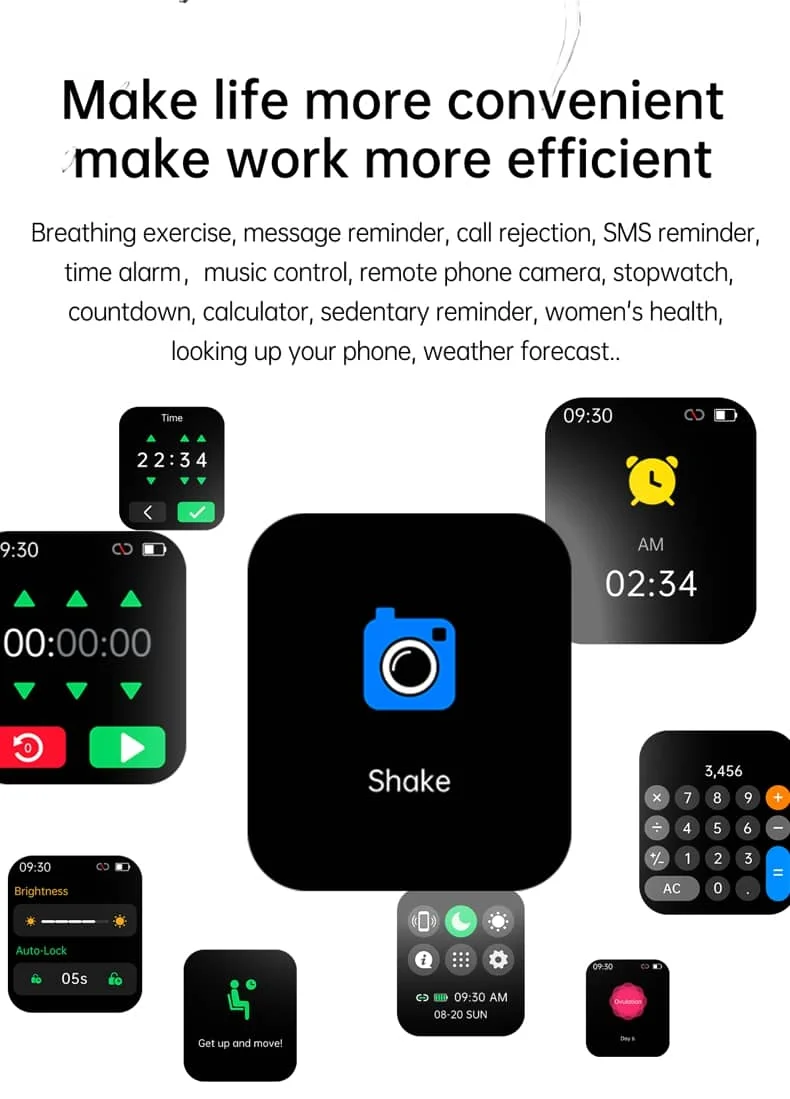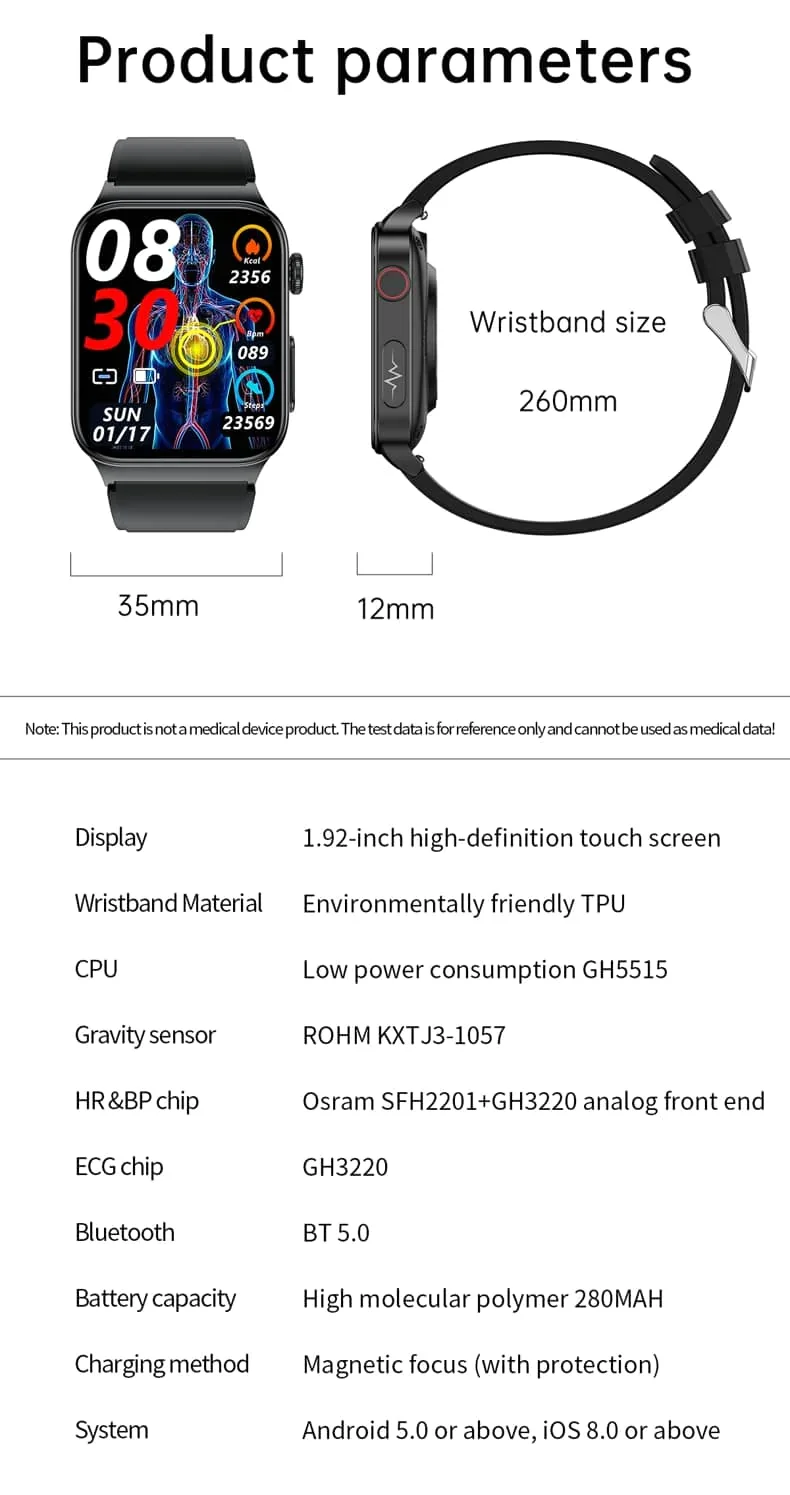 Why choose this smart watch for men and women?
High-Definition Touch Screen & Customized Dials
You may get a clearer visual experience with the 1.83″ HD big touch screen that is fitted with a 240*284 pixel resolution. This watch has multiple new dials already built in, some of which are dynamic. Also, the dial market offers a wider selection of dials that can be customised. Too little? The globe will then be put in your dials, providing you a new experience every time you wake up the screen. Then make the photos you took and your most stunning pictures into dials.
Anytime Health Monitoring
The smart watch may be used to detect your heart rate, sync it with an app on your phone, and monitor your physical condition at any time. Your physical health will be protected all day long by this smart watch with blood pressure, SpO2 measurement, 24/7 real-time heart rate monitoring, and body temperature monitoring that records every health status with a single button action. Actually, the information is only utilised as a reference. (Because this fitness tracker is not a medical device and the measurement data and results should not be used to make a diagnosis or treat a health condition,)
30s may examine ECG data based on intelligent pulse wave technology and medical hardware standards, which gather heart bio-electric signal using ECG measuring principle. 32 different ECG illnesses are tracked in real-time using built-in sensors to monitor your health. ECG playback is supported by screening and all readable and understandable ECGs. A health report that offers a clear and reliable ECG diagnostic report It is intuitive to recognise disorders and potential threats, allowing you to always be aware of your health.
Monitor blood glucose levels.
A timely push of blood glucose interval values on blood glucose fluctuation trend study and judgement, notification of users of suitable diet, blood glucose adjustment, and effective preventive in advance. Accurate measurement of blood glucose values.
How are you sleeping right now? You can face new difficulties feeling rejuvenated thanks to this health smart watch with a sleep tracker. By looking at the sleep trend via the APP, it is possible to track the amount of deep sleep, light sleep, and wake-up time. assist you in developing healthier sleeping habits.
Numerous sports modes and the ability to track daily activity
The fitness watch is compatible with a number of professional sports modes, including high-intensity interval training for sports like basketball, cycling, and running. To help you get better workout outcomes, accurately track and evaluate important exercise statistics including heart rate, speed, and calorie consumption.
Not recommended for swimming or soaking in water, but suitable for daily use with the IP68 waterproof smart watch. It can withstand little splashing from washing your hands and face, but not rain.
From your wrist, connect your life. Use the H Band app to connect your smart watch and smartphone so you can receive calls, SMS, and SNS messages (Facebook, Wechat, Whatsapp, Skype, Line, Instagram, Twitter, ect.). This intelligent watch will vibrate to remind you so you won't miss any essential events. Moreover, you may hang up incoming calls directly from your wrist. Even if the phone is in a bag or the user is distracted and not paying attention, they will still receive a call or message notice. The watch will vibrate to alert you when the phone calls. Inform you in advance of critical notices.
Extended battery life and magnetic charging
Fear of a low battery? Put an end to it! The smart watch features a 280mAh lithium polymer battery and a handy magnetic charging USB cord. Without regular charging, it can guarantee 4 to 7 days of typical usage and 30 days of standby. Let you to wear it without fear. Stop having battery anxiety follow you everywhere.
Watches make excellent presents for loved ones on special occasions like birthdays, Christmas, Valentine's Day, New Year's, Father's Day, and Mather's Day.
Watch for Android and iOS devices
The fitness watch for men and women works with smartphones running Android 5.0 and iOS 9.0 and higher; it is not compatible with PCs or tablets and only works with phones that have Bluetooth 5.1 and higher.
Function:
Record of Exercise (step counter, distance, calorie calculation)
Monitoring of ECG
Heart rate monitoring in real time
Blood Pressure Checks
Measuring blood oxygen levels
Inconspicuous Blood Glucose Monitoring
Tracking Body Temperature
Sleep Tracking
Clock alarm
Control for cameras
Playback Control
Weather Prediction
Arriving Call
Reminder to Be Active
Reminder Message
Find Phone
Stopwatch
Chest Patch Real-time ECG Analysis
Specification:
Case Width 35MM(1.37″)
Case Thickness 12MM(0.47″)
Strap Length 260MM(10.24″)
What's in the box?
1 * Health Smart Watch
1 * Magnetic Charging USB Cable
1 * Luxury Watch Box
1 * English Instruction
1 * ECG band