🎃🎃Halloween is coming!! Ready your Halloween Decoration?
😍This will make your neighbors and your friends full of praise for your home! ~
What a fun addition to your Halloween decor! If you love hocus pocus this is a must have for the upcoming season.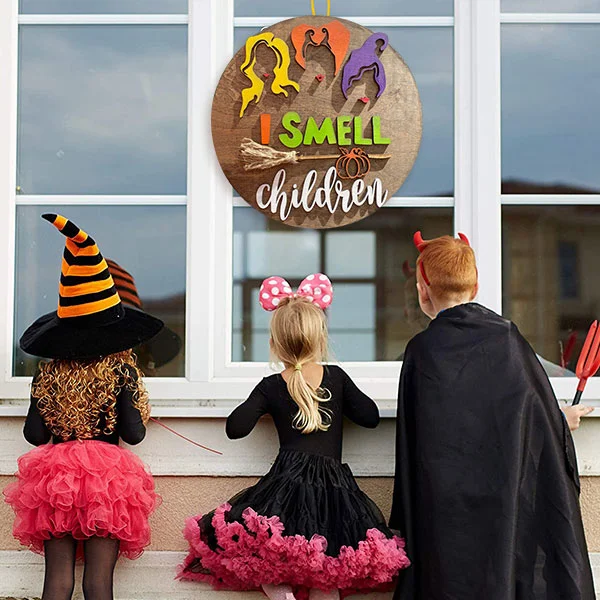 🎃🎃 Welcome autumn with this beautiful door hanger! This sign is the perfect size for your Front Door, Mantel, gallery wall, leaned on a shelf, entryway…or anywhere throughout your home!!
You will fall in love with it at the front door! Your friends will be surprised by your decoration! Because they have never seen such a door Hanger! This will open a new chapter in your circle of friends, you will lead a new trend!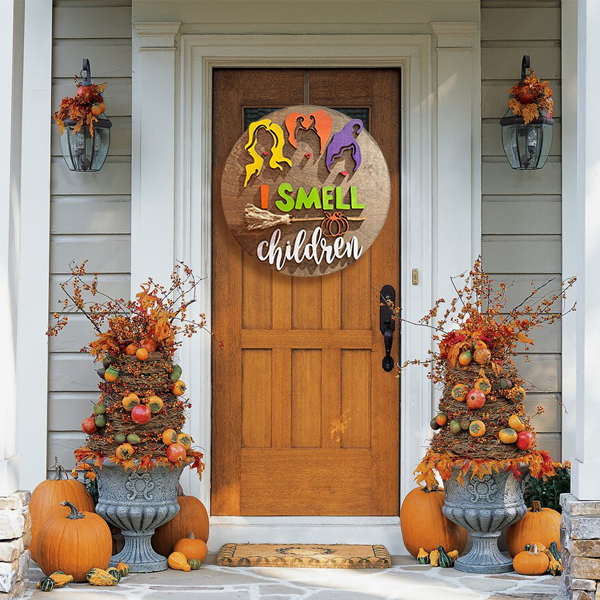 🎁 Always remember that our Door hangers are one-of-a-kind. It is also a particularly good choice as a unique gift. So if there is something that is perfect for you…don't hesitate!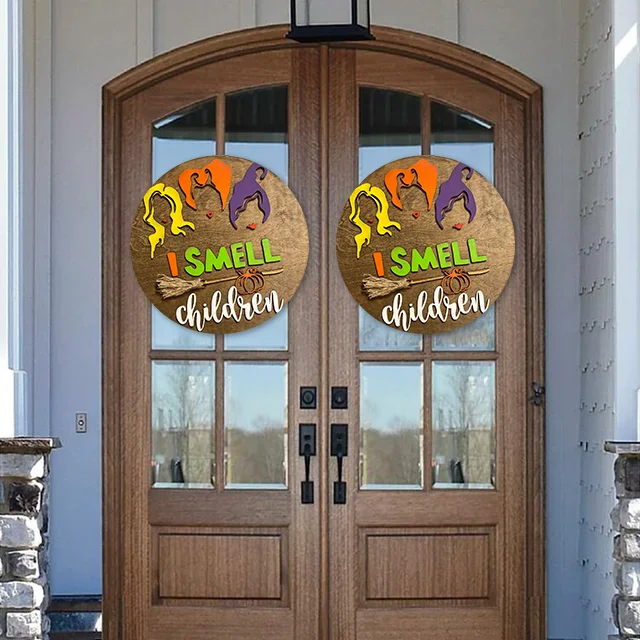 Each of our door hangers are made by hand. We cut each round, hand paint or stain them. Each word is laser cut from birch ply and hand painted or stained. All bows and accessories are attached with care. We paint or stain each side of the round. We feel not doing so makes the round feel imcomplete. We put care into each order that is placed and we take pride in our craftsmanship.