The Most Durable Plush Toy Made For Aggressive Chewers!
Frustrated with constantly having to buy new toys for your furry friend, only to watch them fall apart in a matter of days?
Say goodbye to those disappointing toys and hello to the Indestructible Robust Plush, designed to withstand even the most energetic playtime. Made with the strongest plush material available, it's the perfect solution for all your doggy playtime needs.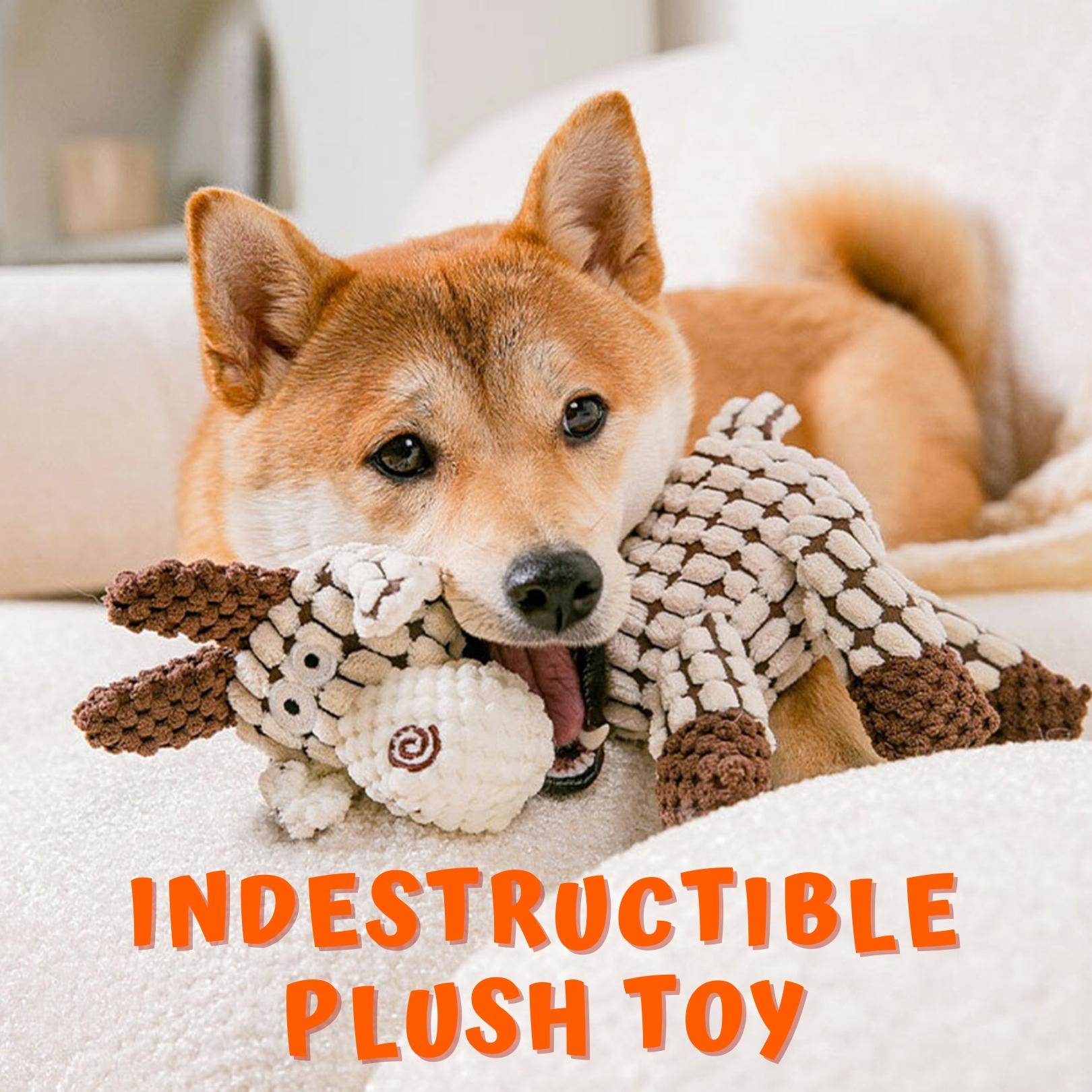 Reduce Stress & Anxiety
Provide mental stimulation for your furry friend and keep their mind busy especially when you are not around. Chewing for dogs has been scientifically proven to relieve boredom, loneliness, stress, frustration and anxiety.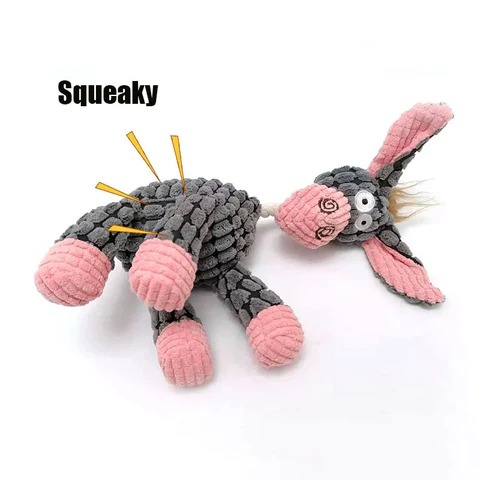 Built-In Squeaker
Our plush toy features a built-in squeaker that will keep your furry friend entertained and engaged. The unique sound will encourage play, promoting exercise and mental stimulation, keeping your furry friend happy and healthy.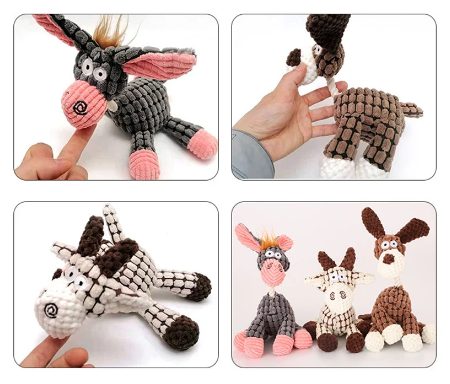 Improves Oral Health
Chewing is the most natural way for dogs to clean their teeth as the constant gnawing scrapes plaque off their teeth.
Veterinarian Backed & Safe
100% safe for pets and veterinarian supported. The inner layer is made of pet-safe plush material which is safe to chew on in the event If your dog ever tear it up.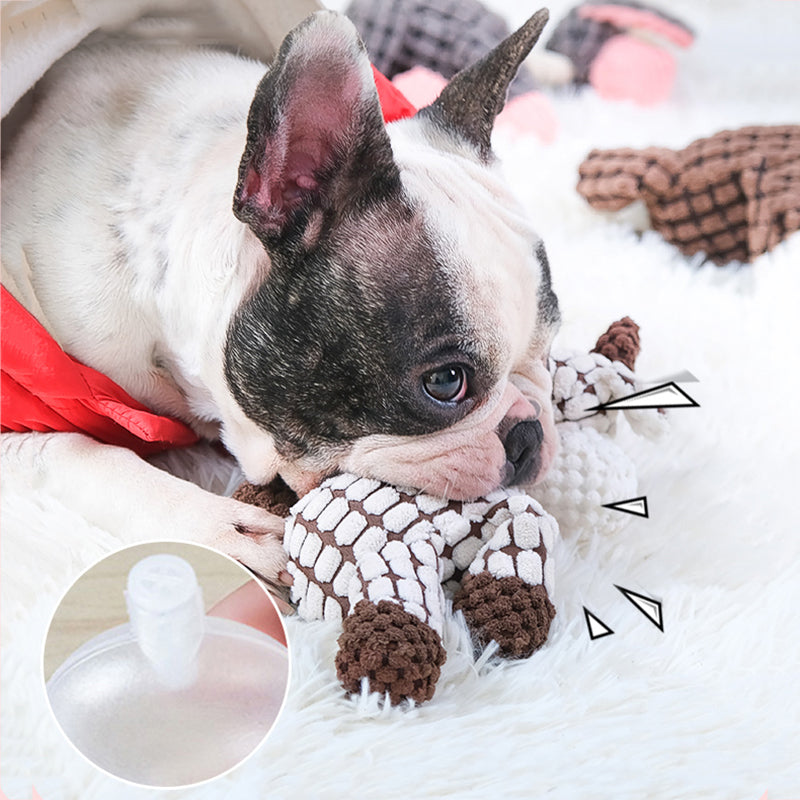 Frequently Asked Questions
Question: How do I wash it?
It can only be washed by hand or by washing machine on a gentle/delicate cycle.
Question: What if I'm not satisfied?

Indestructible Robust Plush BOGO