You haven't truly experienced life until you've given these JB joggers a try! They offer an unparalleled level of comfort with their incredible stretchiness, while also boasting an abundance of style. It's safe to say that they are currently the most sought-after fashion Joggers in the market. Unlike traditional denim joggers made of 100% cotton with no stretch, these joggers defy expectations.
They are exceptionally flexible and possess an unmatched softness, making them a game-changer in the world of fashion. Once you put them on, you'll realize their transformative power.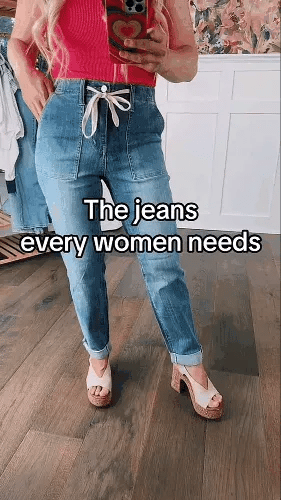 They are true denim joggers (they're not stiff linen ones!) with SOO MUCH STRETCH!! 
They are so so comfortable with SO MUCH STRETCH in the waist and legs. You could take a nap in them!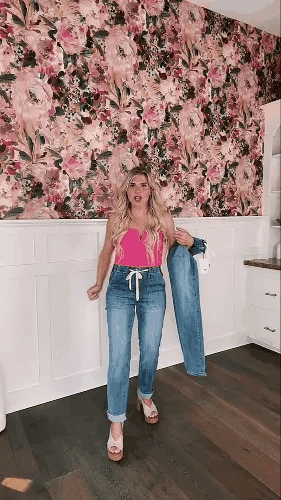 These jeans have a functional drawstring waist, button, and zip closure! They're true jeans with so much style jam-packed into them.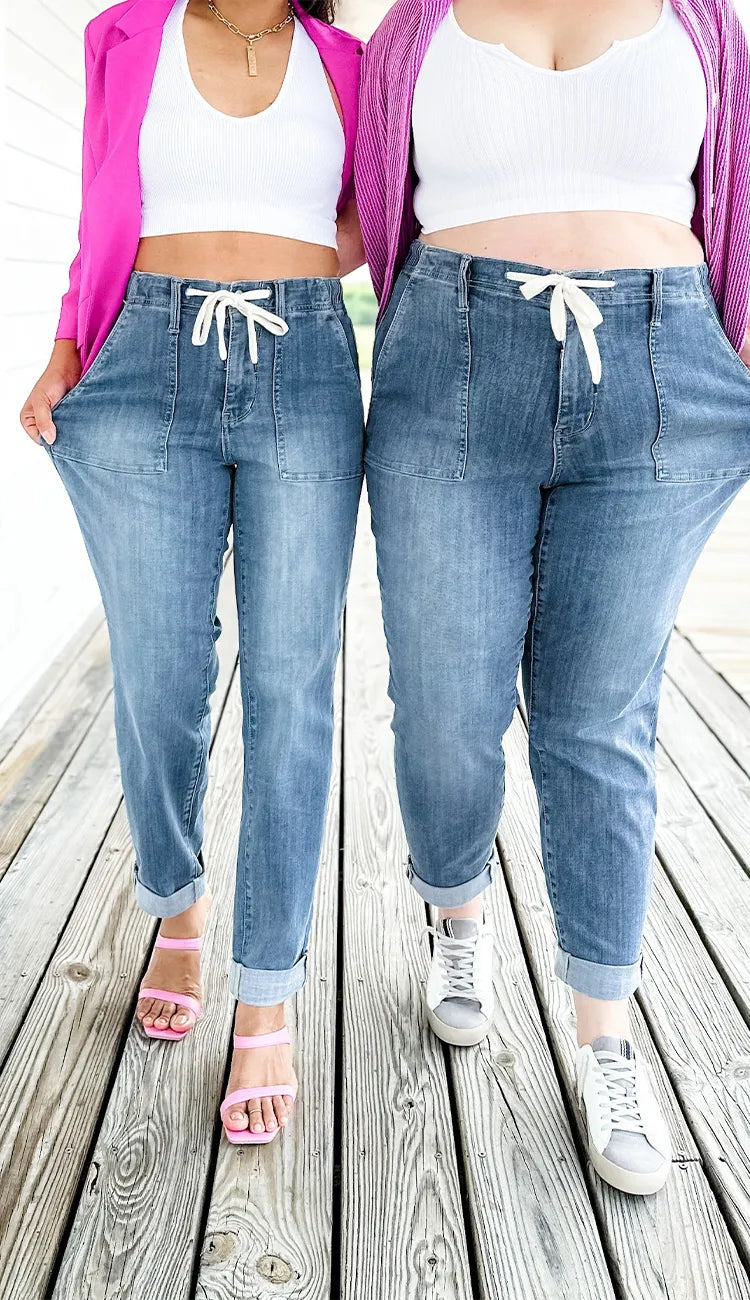 These jeans are a 

high rise that keeps everything tucked in exactly where you want it to be. 

 And most importantly, 

they will fit PERFECT!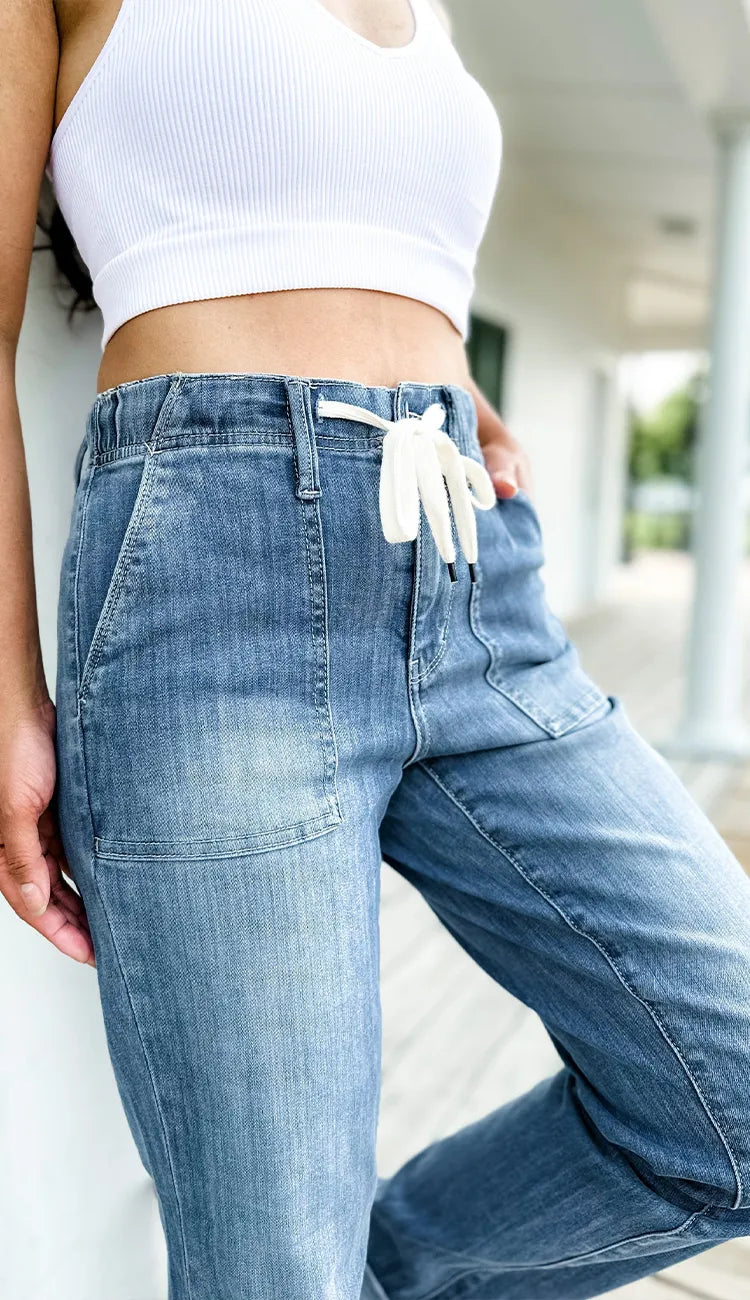 These joggers offer a flattering fit and make a statement in your spring wardrobe. Pair them with a bodysuit or button-down for a head-turning day-to-day look. For date night, wear them with heels and a top. Keep it casual with a graphic tee and flip-flops. You can't go wrong with these versatile joggers!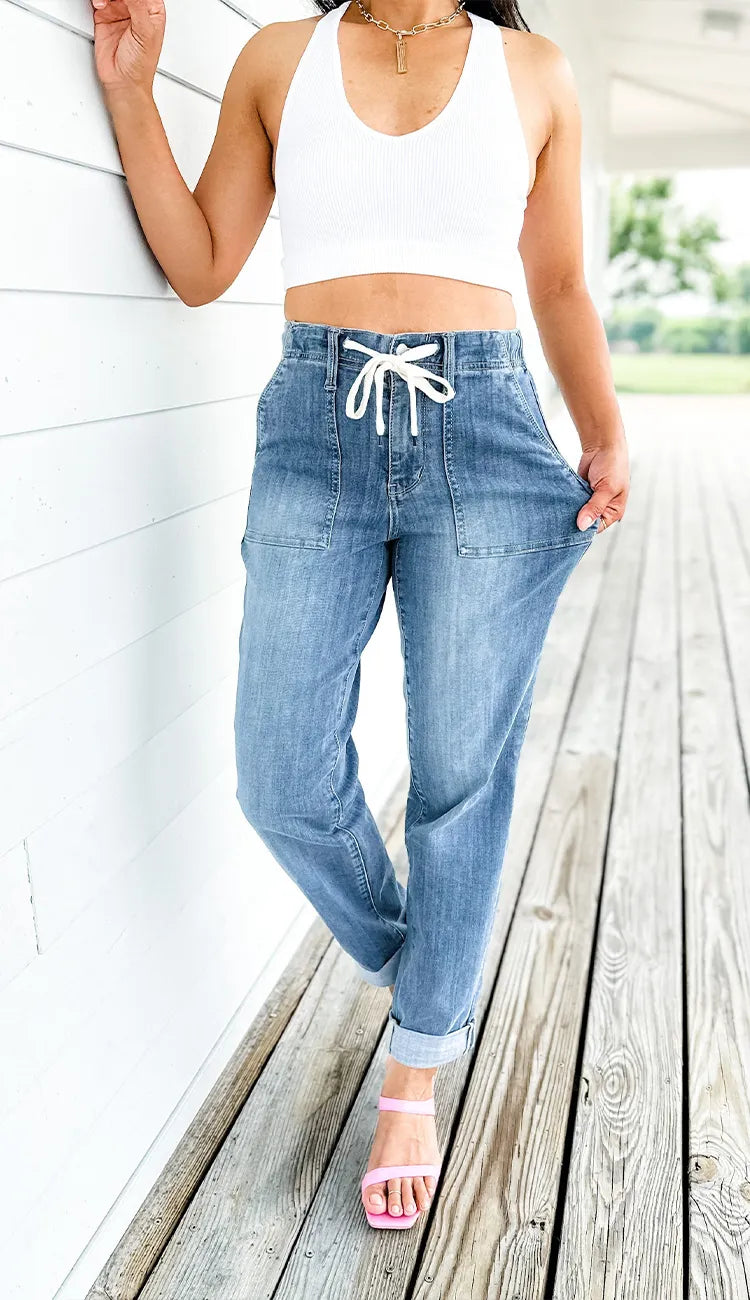 Fabric: 52.2% Cotton, 23.4% Polyester, 21.5% Rayon, 2.9% Spandex 
Inseam: 27.5" cuffed, 30" uncuffed
Size Chart