Description
Still frustrated by the clutter of cosmetics? Stop wasting precious time on your morning routine.
This amazing cosmetic bag allows you to organize your cosmetics in a second, instantly making your daily routine quick and easy.
Not only can it be used as a regular cosmetic bag, but its waterproof and shockproof material means it's perfect for on-the-go travel too!

Details

Packing Instantly
Packing all your products is no longer a chore.
Just put everything in the open cosmetic bag and pull the string to close. It's so easy.

Effortless Cleaning

We're all there, you get a new makeup bag and in 2 days it looks 2 years old.
This unique fabric means minimal, no cleaning is necessary!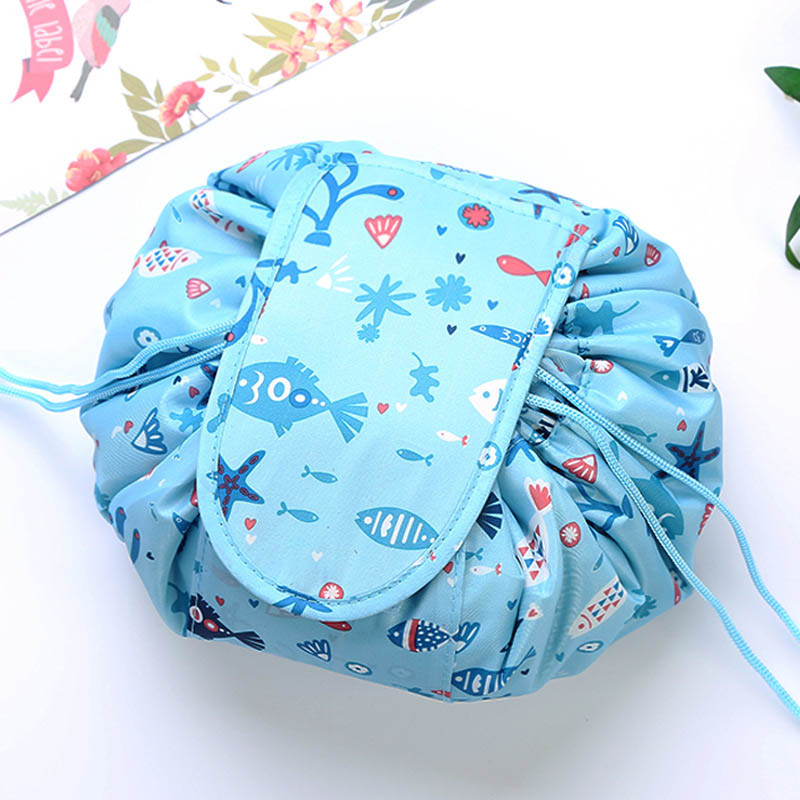 Perfect for on the Go
Makeup and travel can be frustrating.
It not only saves time, but protects your expensive makeup from impact and water resistant materials.
Size
Folded size: 9.06″ x 6.69″ / 23cm x 17cm
Unfolded size: 20.87″×20.87″/53cm×53cm