Effortlessly Say goodbye to battery anxiety by staying charged!
Don't you also yearn for convenience and uninterruptible electricity when engaging in mobile activities? Prepare to drastically alter your mobile experience!
Introducing Mini Power Bank, the best device for keeping powered on and occupied when traveling. For anyone looking for a portable charging solution that also serves as a phone holder for convenient gaming and video streaming, this dual-line, multi-function device is a must-have.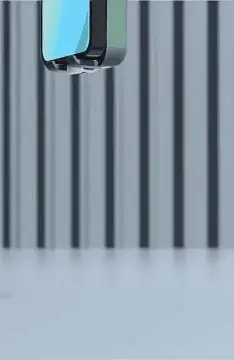 WHY OUR CUSTOMERS LOVE:
Stay Powered Anywhere, Anytime: Why Our Customers Love It You can easily keep your devices charged wherever you are with a Mini Power Bank. Never be concerned about running out of battery while making crucial calls, playing games, or watching your favorite videos.

Mini Power Bank's inventive multi-functional design does more than just charge devices. With its inventive design and built-in phone holder, you can conveniently watch videos or play games while your smartphone is charging.

Comfortable Gaming Experience: The ergonomic design of the Mini Power Bank ensures a comfortable grip, allowing you to play video games for extended periods of time without feeling tired or uncomfortable.

Portable and small: It is made to be the ideal travel companion. It's lightweight design and small dimensions make it simple to carry in a pocket, backpack, or other small space.

Convenient Phone Holder: It also functions as a phone holder, providing a secure and hands-free viewing experience. Enjoy watching videos, making video calls, or following recipes while keeping your device in the perfect position.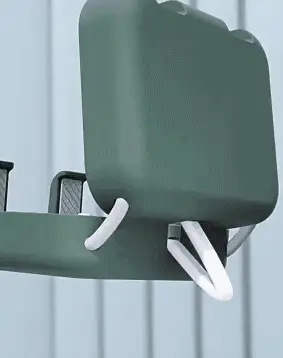 Don't pass up the chance to improve your mobile experience and get continuous entertainment and power. With its dual-line design and phone holding feature, the Mini Power Bank makes it easy to complete tasks while on the go.
Limited stock available. Order yours today!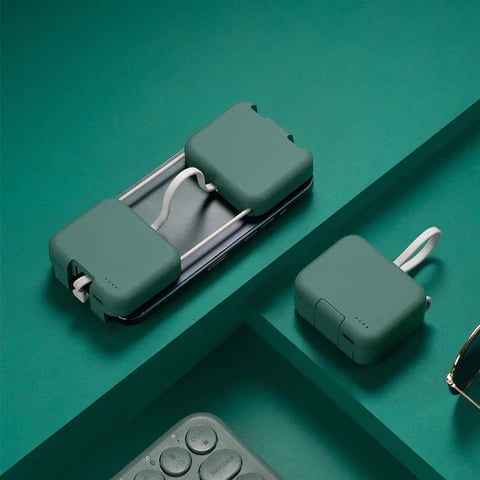 With Mini Power Bank, you'll never have to worry about battery life or uncomfortable gaming sessions again.
Specifications:
Net weight: 123g (approx.)
Battery specification: 3.7V lithium-ion polymer battery 4000mAh
Input interface: type-c
Output interface: type-c+lighting
Product size: 70 * 58 * 31mm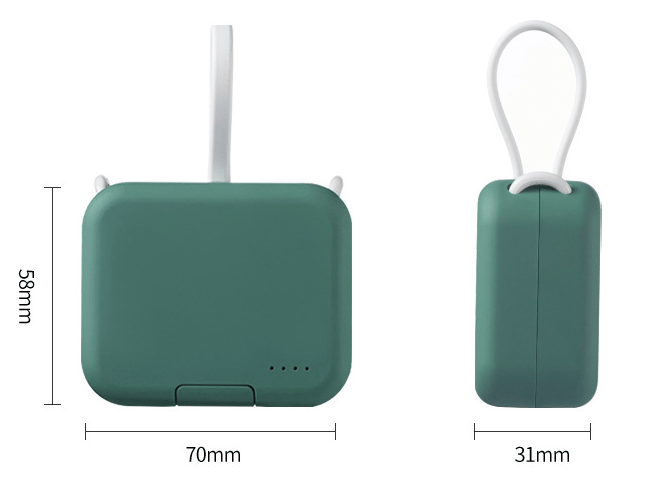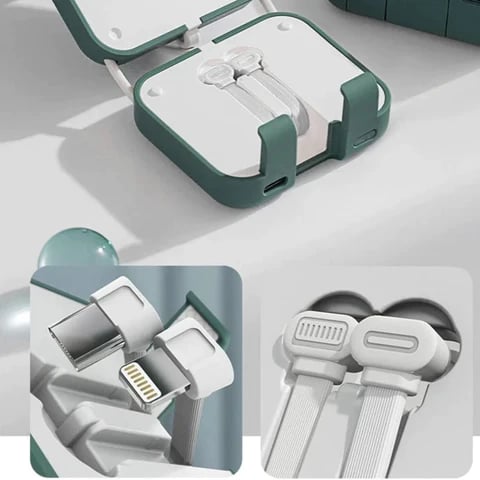 Package Includes:
1 x Mini Power Bank