VERNER PANTON'S FLOWER POWER DESIGN OF THE 1960s
The Flowerpot VP9 Table Lamp designed in 1968 is the epitome of style combined with minimalistic design. It is finished in vibrant colors to add a pop of color to any room. The unique dome-shaped design casts an even light while resembling the flower power movement of the 1960s with its simplistic yet playful design.
Ideal on the nightstand, restaurants, work desks, reading nooks, living rooms, and more.
FEATURES:
Plug-in version: Plug and play, in-line switch with no dimming
Battery version: 10-hour battery, touch dimming, touch on and off
Place and enjoy – no setup required and easy controls
Durable – built with metal base and semi-dome
Soft cozy glow – the semi-dome diffuses the included 2700K bulb in style
Up to 3-year full warranty service
HOW TO OPERATE:
Battery Operated (dimmable):
Tap the dome head to turn on and off the light
Tap and hold the dome head to dim the light and let go on the desired dim setting
USB charging cable included
Plug-In (non-dimmable):
Plug into any electrical socket (100-240V)
Use the in-line switch to turn on and off
SPECIFICATIONS:
Dimension: 12″x7″ (29.5x16cm)

Materials: Iron Body/Shade
Color

 

Temperature (Kelvin): 2700K
Watt: 3W
Lumens: 195lm
LED

 

Lifetime: 50,000 hours
CRI: >90
Voltage: Plug-in 120VAC-240VAC
Battery Recharge: 5V, 2A USB input
Full Battery Discharge: 10 hours
Charging Time: 8 hours
Weight: 1.75lbs or 0.8 kg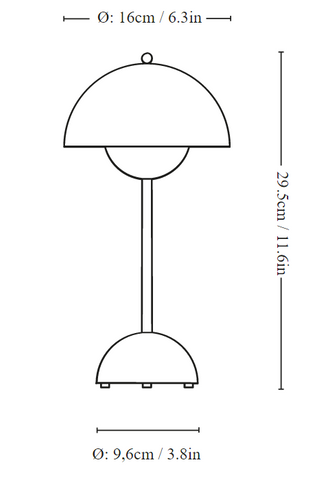 TAP TO DIM
The Flowerpot VP9 is made with functionality in mind. Simply tap to turn on, off, and dim. All in one motion. Battery version only.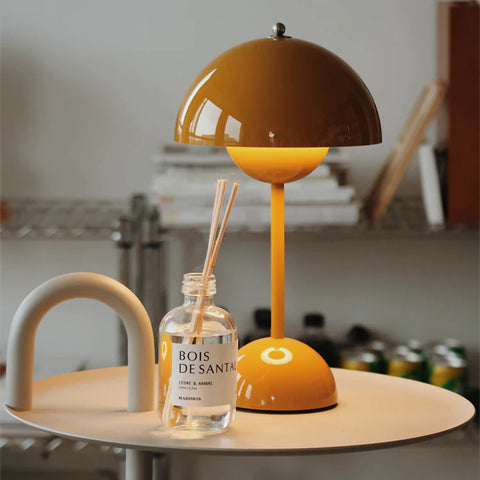 SEMI-DOME GOODNESS
 Verner Panton's semi-dome design diffuses the light to reduce glare and improve your viewing angles.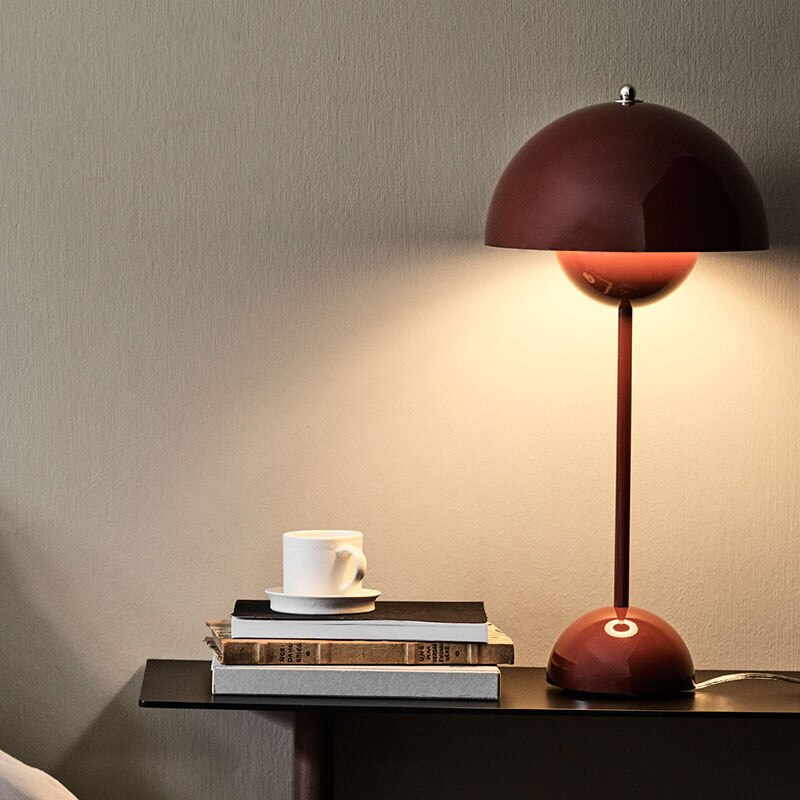 A SOFT COZY GLOW
Included with your purchase is a replaceable 2700K bulb. At Cleanlino, we believe the Flowerpot should be paired with this color to achieve the optimal effect.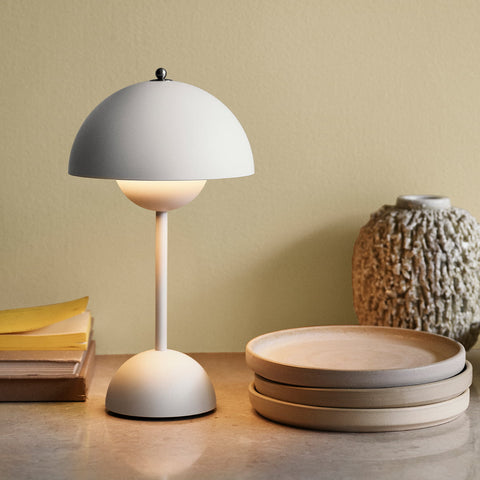 EASY-TO-USE SWITCH
Easily turn on and off with the in-line switch provided in the plug-in model. Ideal as an economic solution to the battery version. Tap controls are not included with the plug-in version.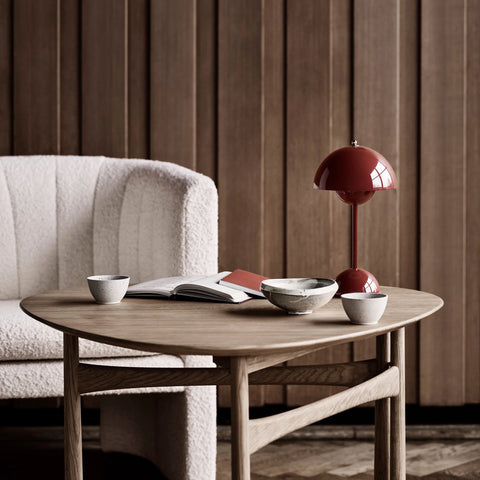 CHOOSE YOUR COLOUR
From bright orange to classy white, choose the color that you feel most comfortable with.