The best choice for skeleton lovers:
♥ Exquisitely crafted skull lights.
♥ Use high-quality resin casting.
♥ Carefully hand-painted.
♥ The light pole is composed of human spine.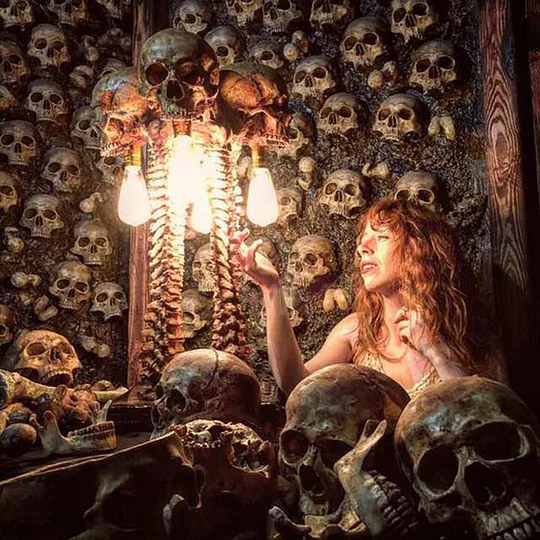 💀Use this dark alternative lamp to illuminate your room. Curved upward from the black base, the stem of this skeleton lamp is a spine, and the vertebrae are curled to the top of the bulb.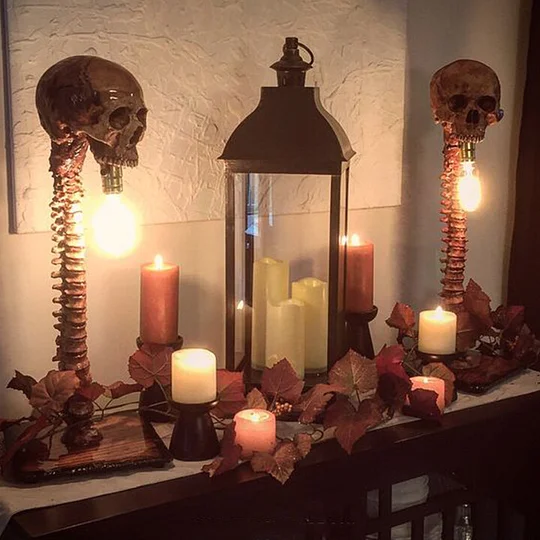 💀The large skull lamp is made up of four bones connected together, and their lower jaws are missing. This treacherous lamp is cast from high-quality resin before being carefully hand-painted.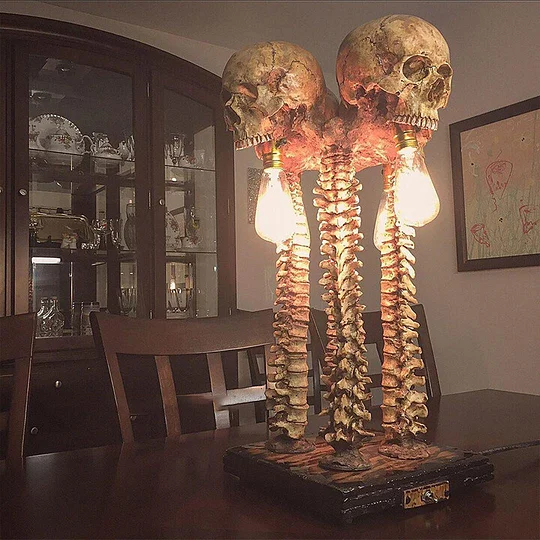 💀This skull lamp can give your home a horrible atmosphere and is a great choice for Halloween!👻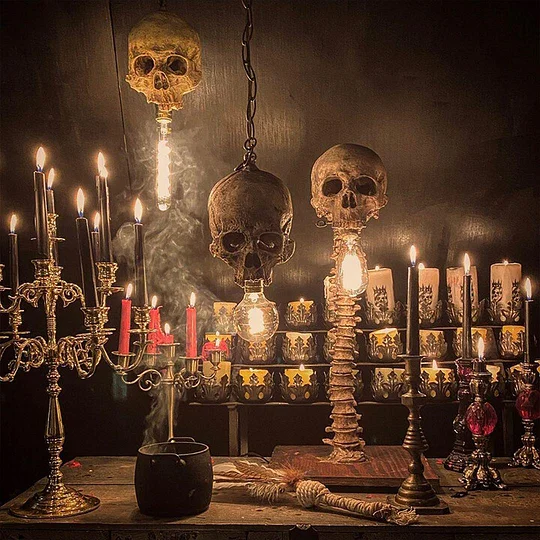 🎃Material:  Resin, LED light.
🎃SIZE: 25*10*10cm