Proper cleaning of CPAP/Bi-Level equipment requires daily cleaning.
Your patient will also normally be required to clean their tubing and humidifier chamber with soap and water weekly. Studies show that patients rarely adhere to this vigorous schedule which can lead to bacteria and mould accumulation in their CPAP/Bi-Level equipments, causing various health complications.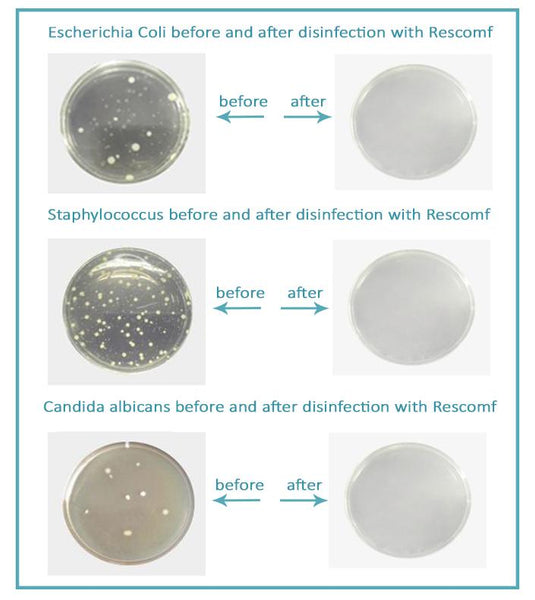 Now, with the CPAP Cleaner, a waterless CPAP cleaning alternative, your patients can properly clean their CPAP/Bi-Level device and equipment! To use this device, simply plug in your CPAP/Bi-Level to the CPAP Cleaner, turn the CPAP Cleaner on, and walk away. The CPAP Cleaner will automatically clean your system using Ozone, also known as activated oxygen, in only 30 minutes.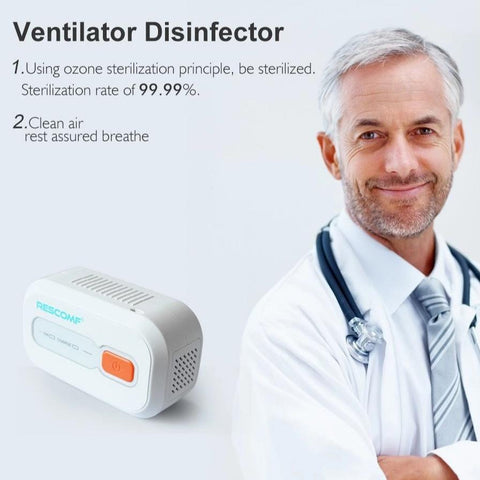 WHY OUR CPAP CLEANER AND SANITIZER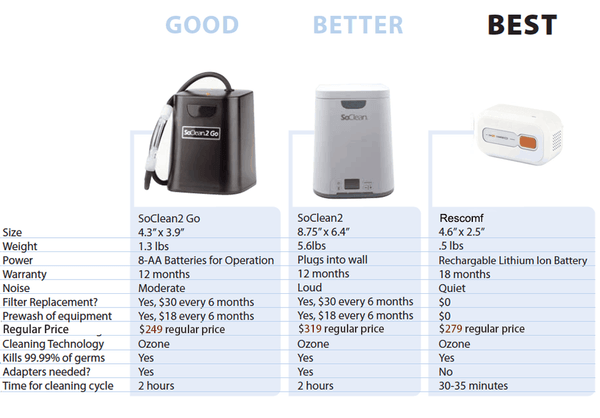 just connect it in and walk away! Rest assured that you just killed 99.99% of germs and bacteria.

The CPAP Cleaner run on a rechargeable lithium-ion battery with a 10-year life. Each charge should give you no less than 7 full cleaning cycles before requiring recharging. Recharging is easy through any USB port or through an AC outlet using the provided USB adapter.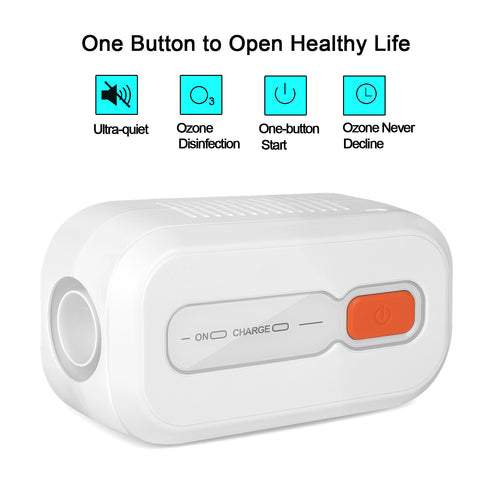 FEATURES AND BENEFITS

:
Automatic Cleaning
Kills 99.99% of germs and bacteria in only 30 minutes!
Requires no soap, water, or cleaning solutions
Small and portable, weighing only 8 ounces
Ultra-quiet
Uses Ozone (activated oxygen) to disinfect
10 year Battery life
Charging time only 2 hours
Requires no maintenance
Ideal for homecare, but can be used to clean multiple masks in a hospital setting
PACKAGE CONTENTS

:
CPAP Cleaner And Sanitizer machine;
USB Charger Cable;