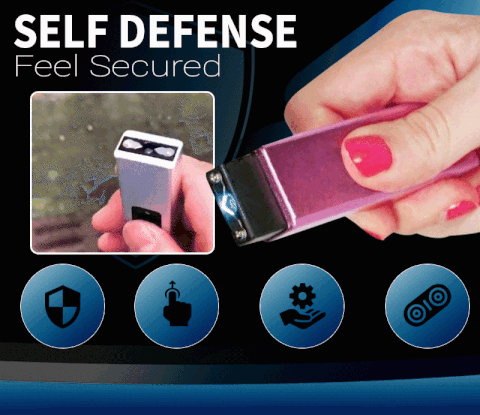 Feel safer going out alone especially at night. The Self Protect Mini Flashlight features a strong maximum voltage taser and a powerful LED flashlight that offers a reliable protection when you need it most.  


Safety Switch
The switch is designed to prevent accidental discharge. To activate, you need to hold down the white button and slide upward to the top. It will stop at the top, then the shock function will continue to generate electricity.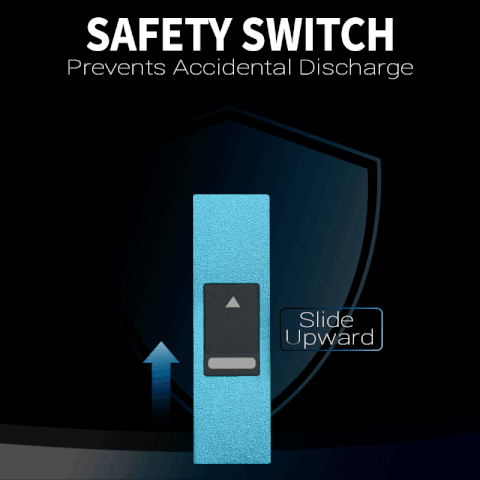 Dual Function
It has a high voltage to electroshock the attacker, while providing a powerful built-in LED flashlights that will illuminate the darkest corner.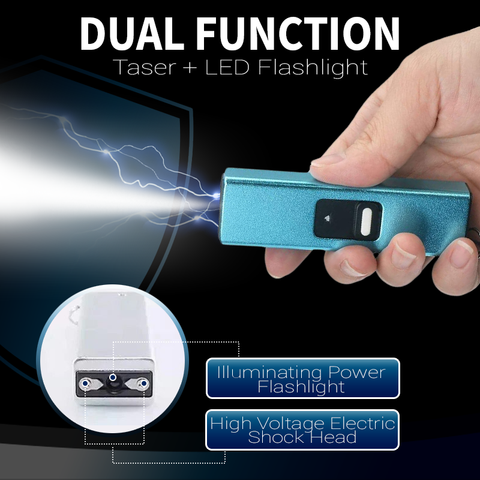 Compact Design
It is lightweight and small that works with a keychain or lanyard and slips easily into a pocket or purse.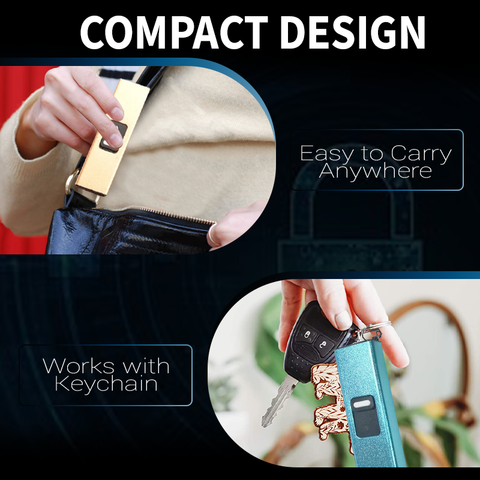 USB Charging
Conveniently charge anywhere with a USB micro charger. You can also charge it using a laptop or a power bank. (Note: Do not slide when charging, so as to ensure the normal charging process.)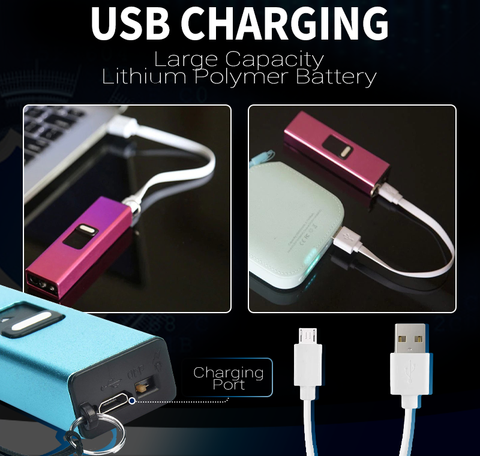 Material: Aluminum alloy
Battery Capacity: 2800MA
Color: Yellow, Red, Black, Green, Silver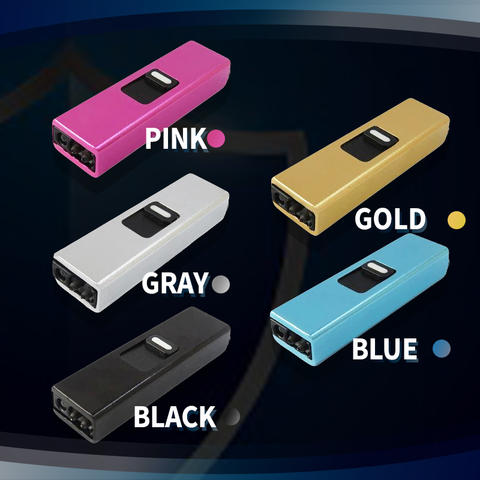 1 x Self Protect Mini Flashlight
Compact Design
It is lightweight and small that works with a keychain or lanyard and slips easily into a pocket or purse.
Dual Function
It has a high voltage to electroshock the attacker, while providing a powerful built-in LED flashlights that will illuminate the darkest corner.
Safety Switch
The switch is designed to prevent accidental discharge. To activate, you need to hold down the white button and slide upward to the top. It will stop at the top, then the shock function will continue to generate electricity.
USB Charging
Conveniently charge anywhere with a USB micro charger. You can also charge it using a laptop or a power bank. (Note: Do not slide when charging, so as to ensure the normal charging process.)