Is it art, or is it something that you just found in a dumpster? That's the question with this chicken egg lamp! Surprisingly, the very odd yet quite intriguing chicken egg lamp is considered art, at least to a select few. If you're looking for a lamp that's sure to get some attention to anyone who lays there eyes up on it, look no further than this taxidermy chicken lamp with the light-bulb in lieu of the egg.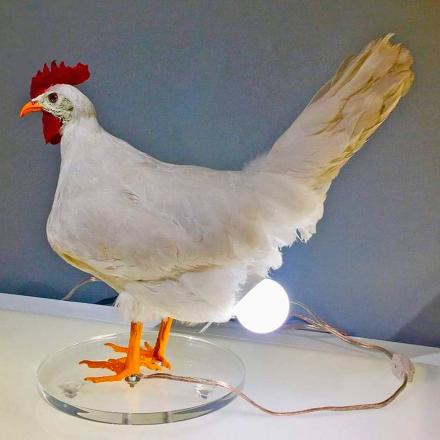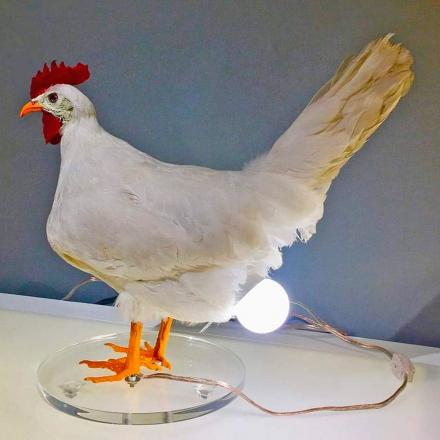 The uniquely odd chicken lamp with an egg lightbulb was designed and created by Sebastian Errazuriz in 2022, and was said to be "designed as a vehicle for social commentary". Sebastian is know for creating very unique art using real taxidermied animals, with other notable creations including a porcupine cabinet, and numerous other creations using a taxidermied chicken.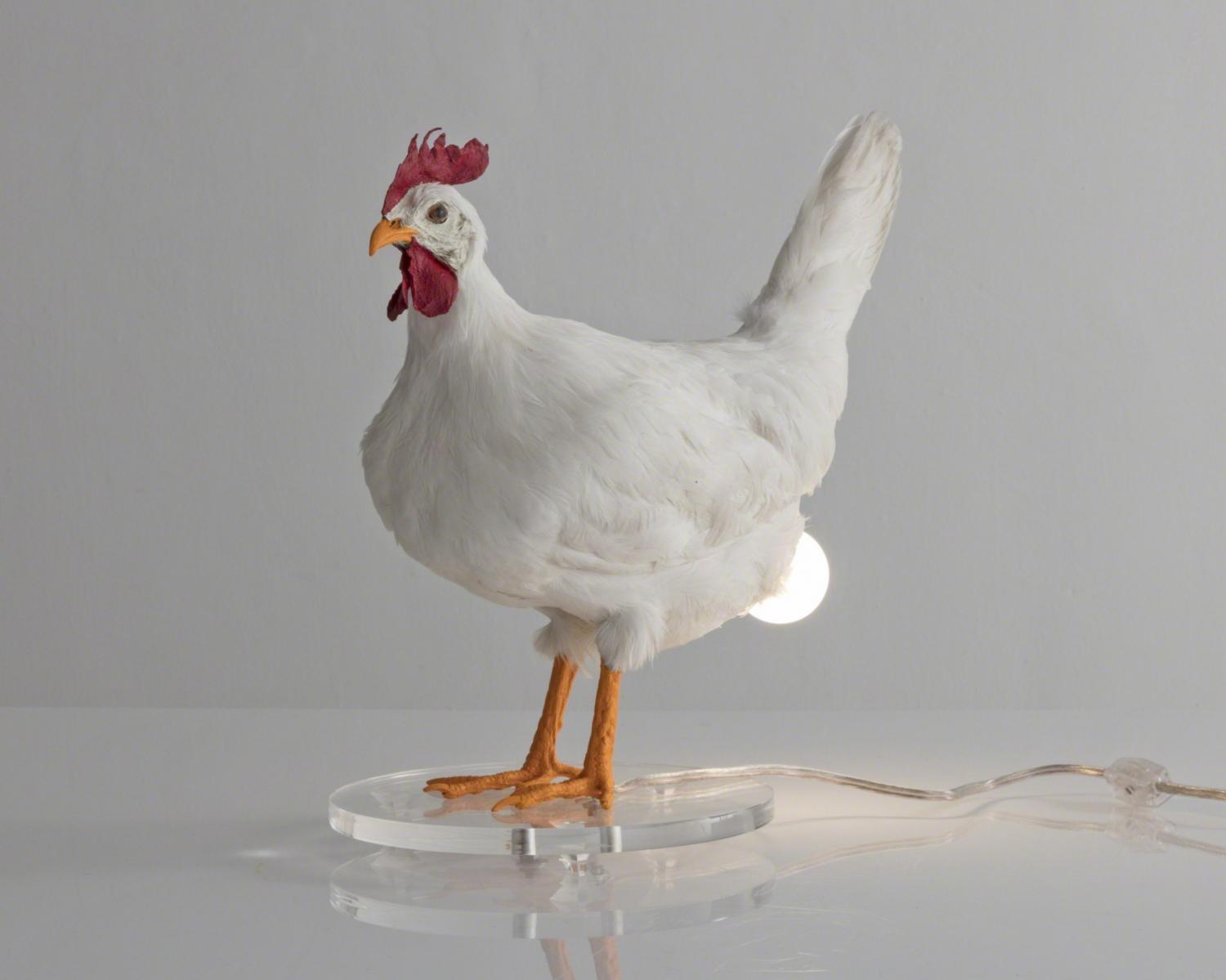 The electrical components of the chicken lamp are placed on the undercarriage of the chicken, with a light-bulb replacing the egg that the chicken is supposedly in the process of pushing out. The chicken egg lamp measures 14.5 inches long x 6 inches wide x 15.5 inches tall.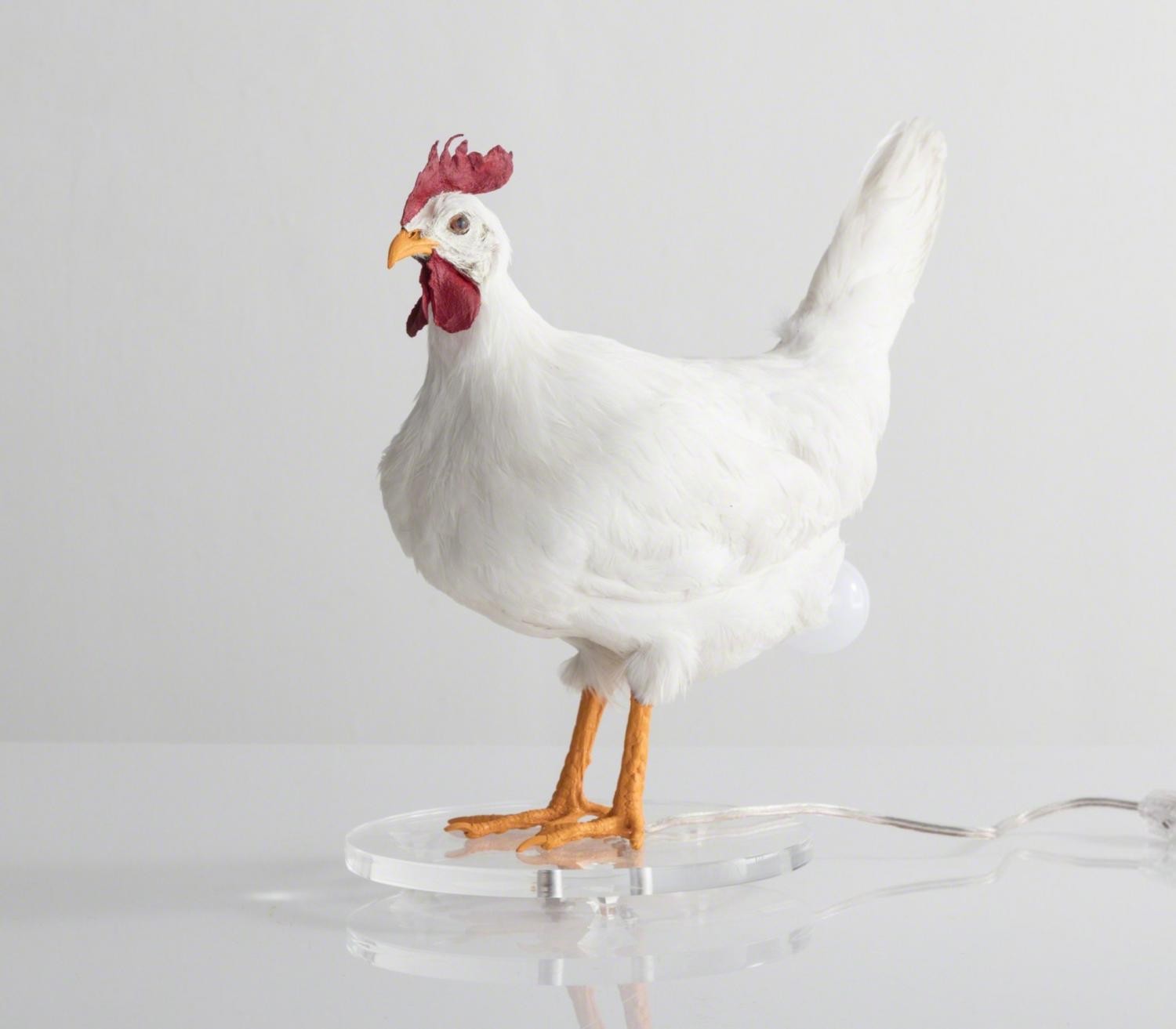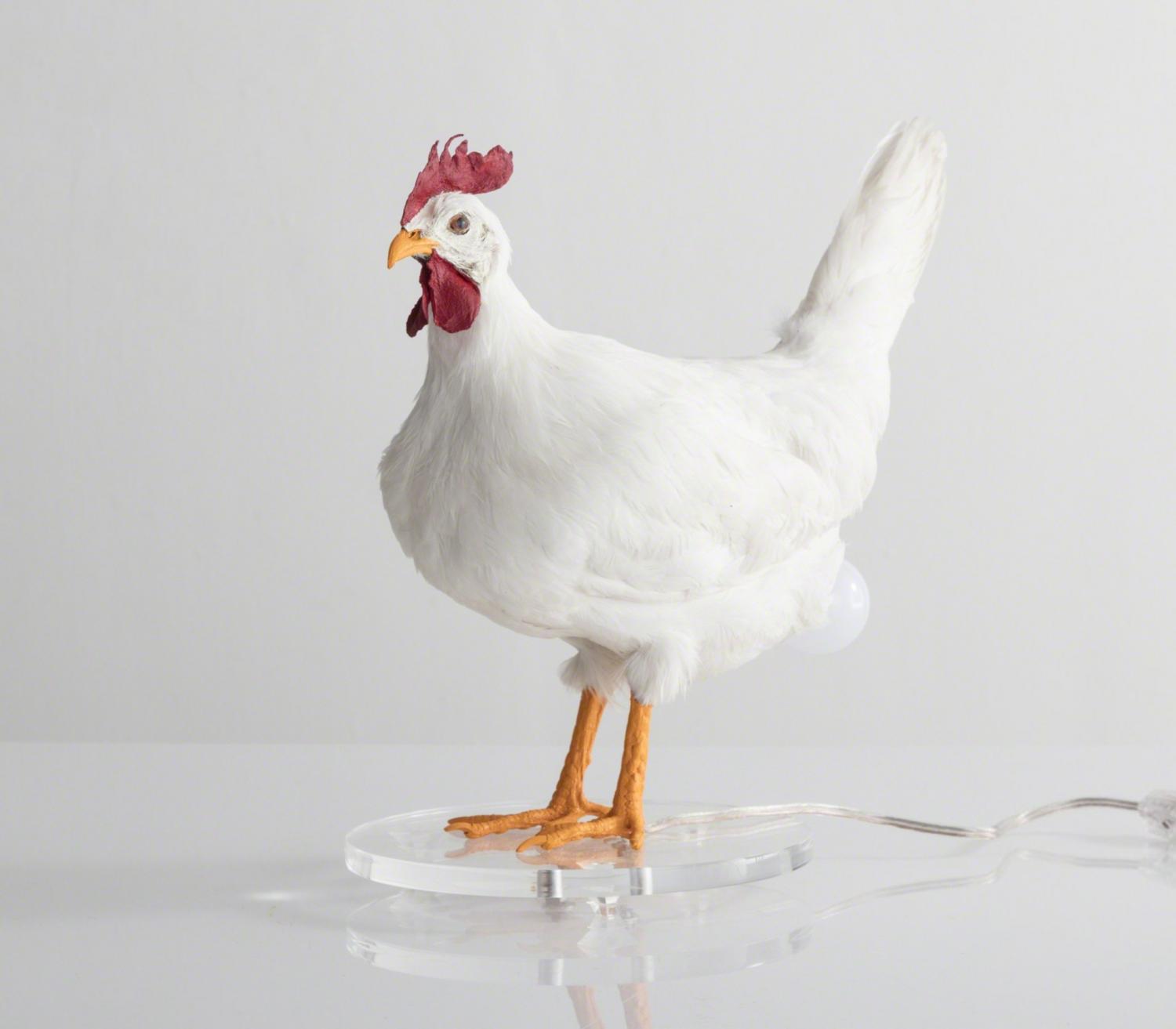 If you're looking for new lamp for a ranch, farm, or rustic designed home, look no further than the taxidermy chicken egg lamp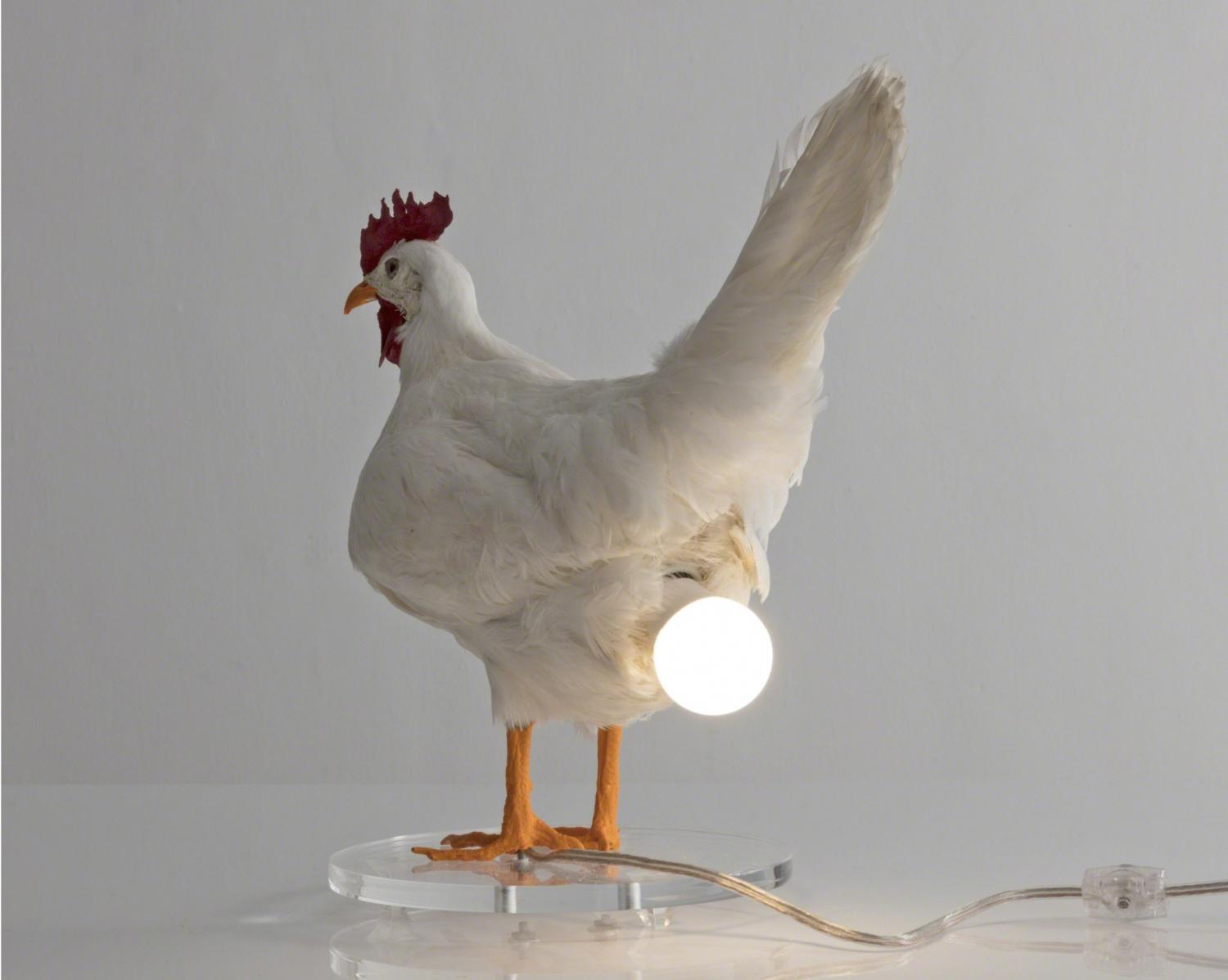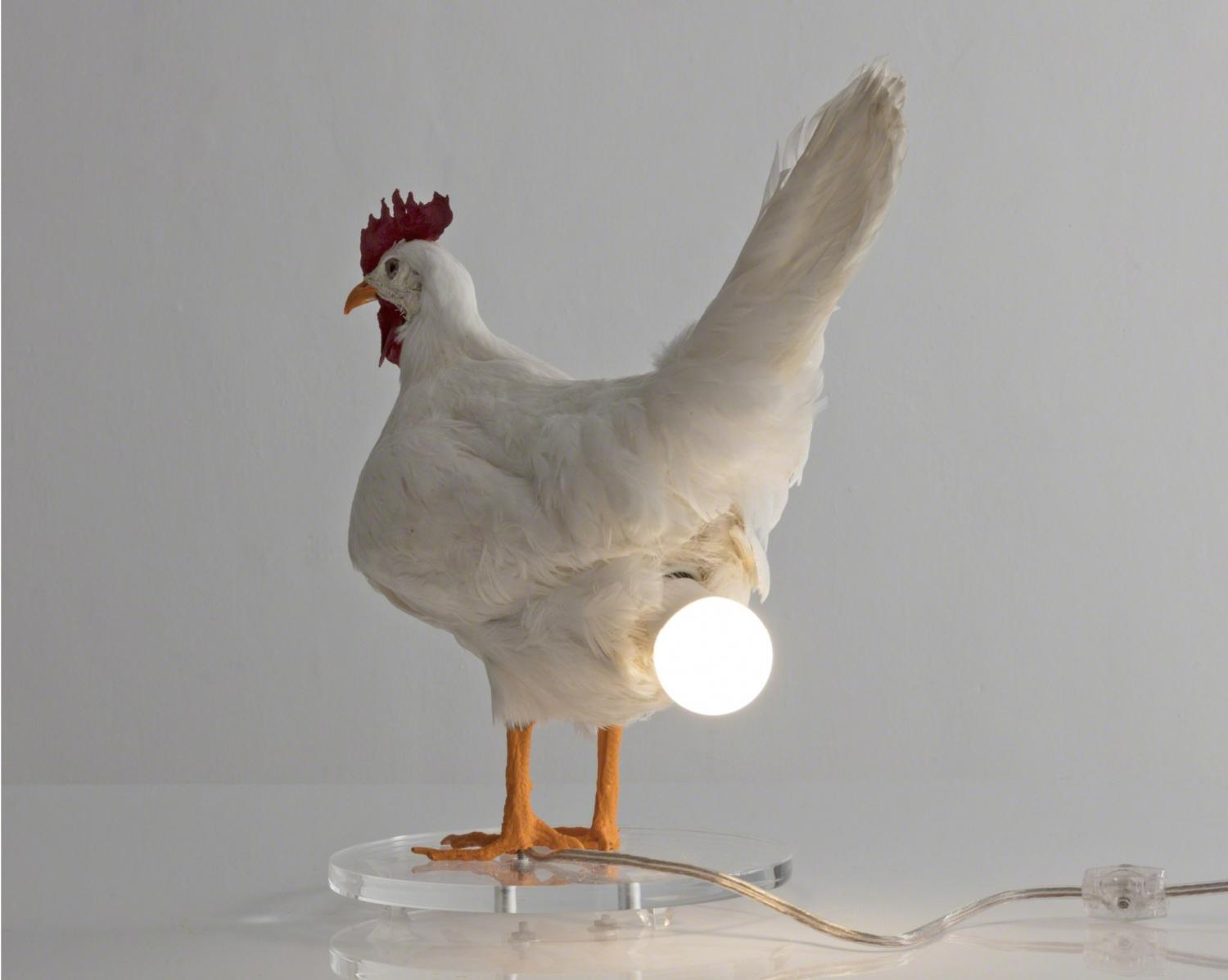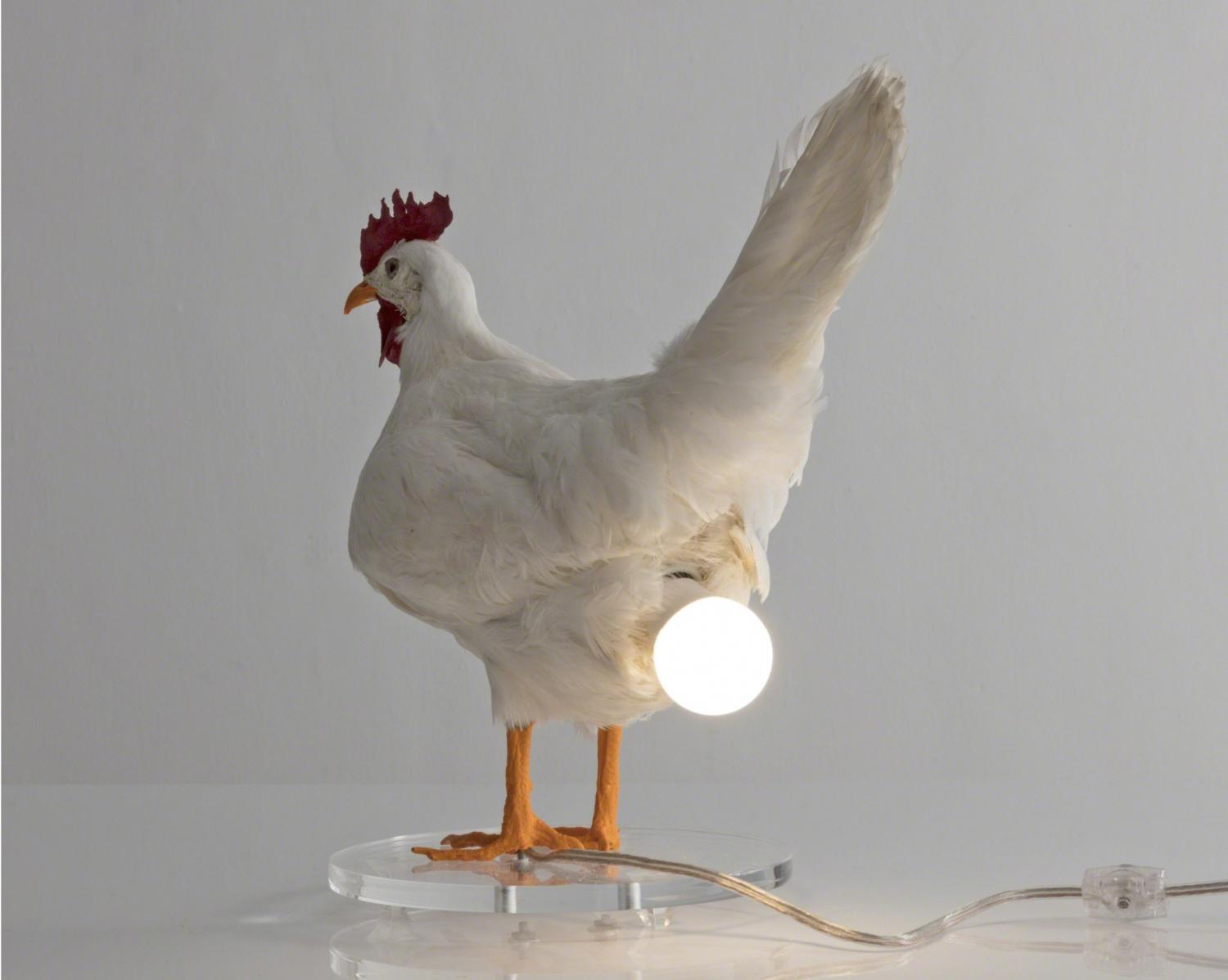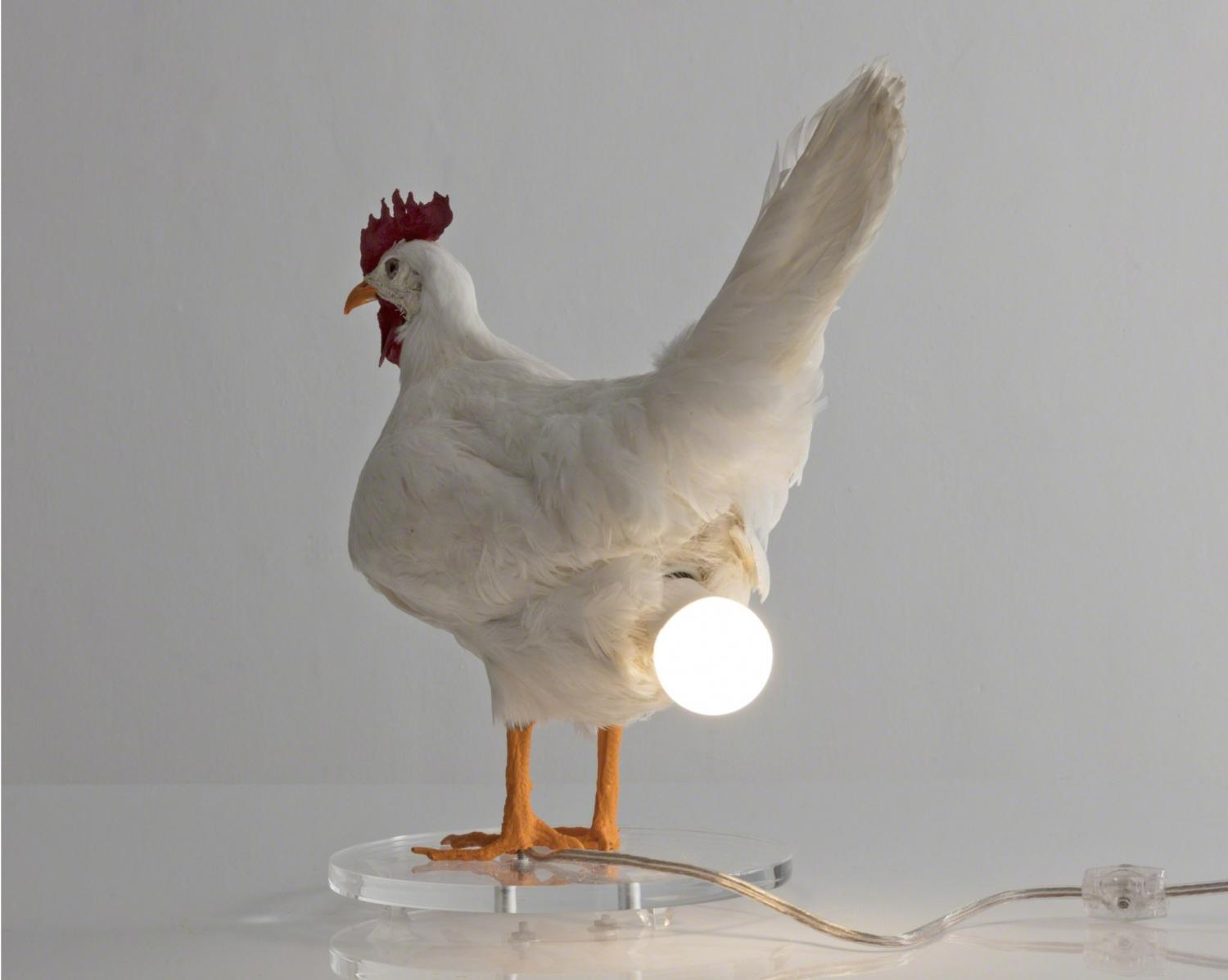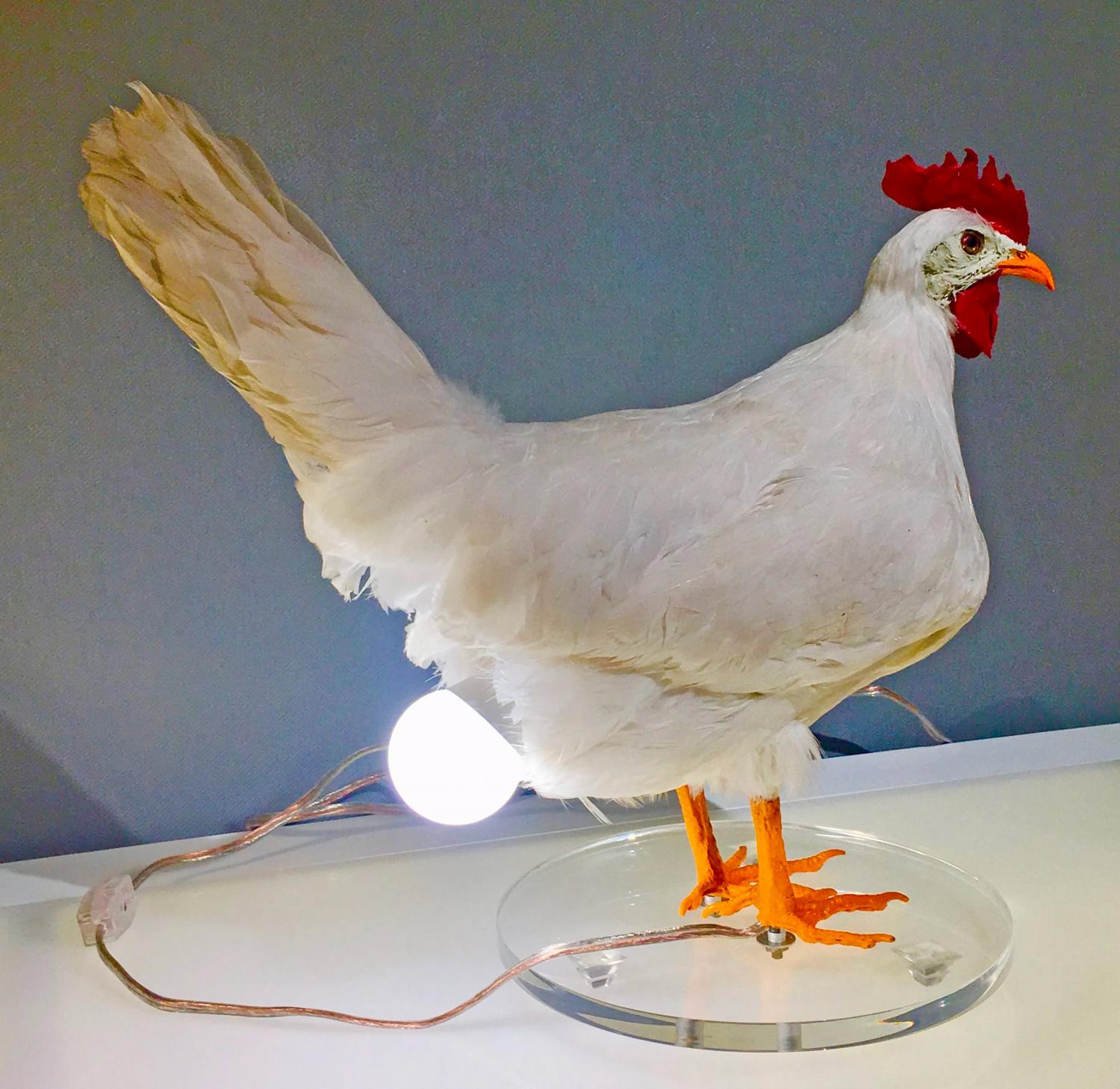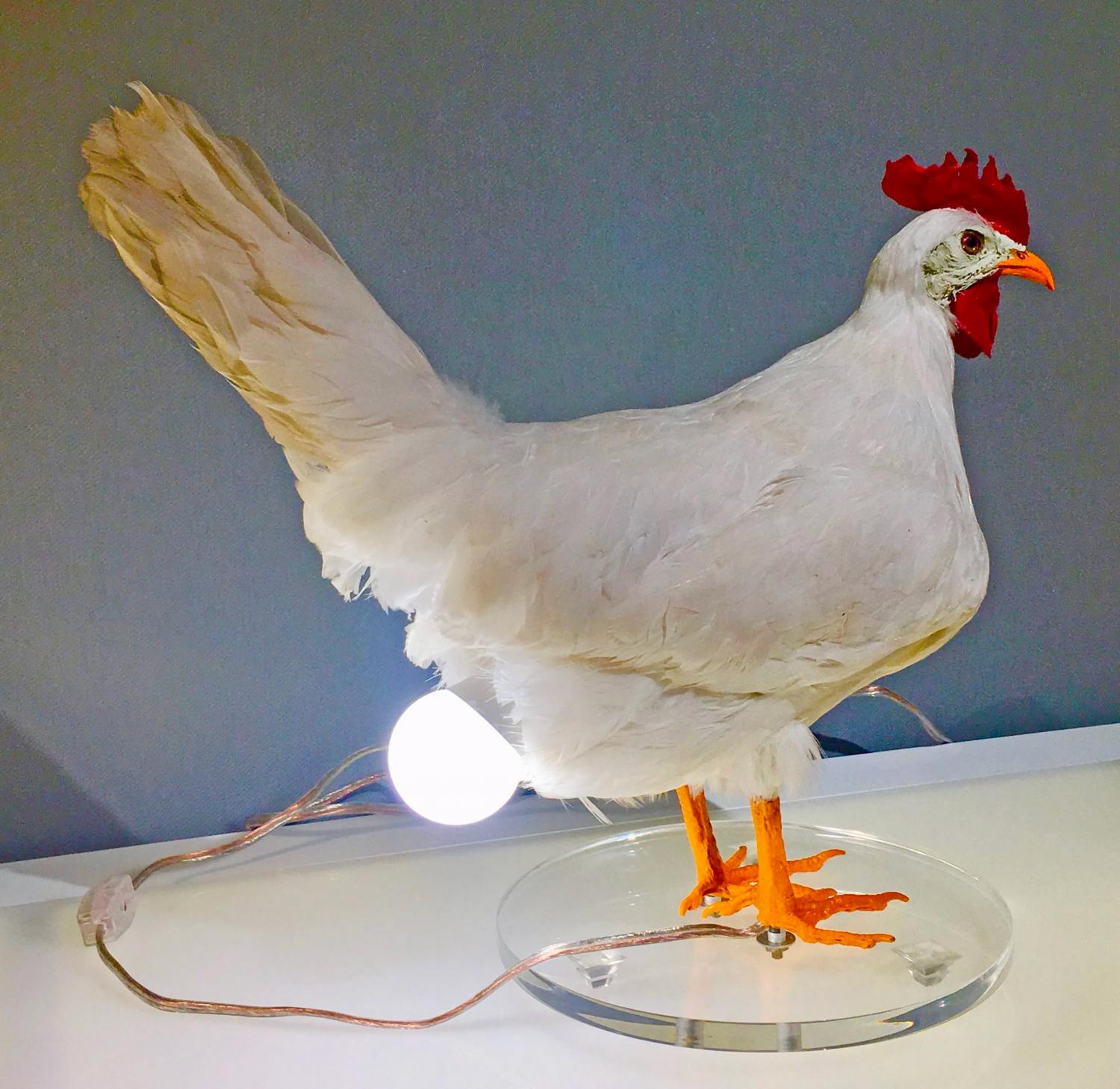 since the lamp is not only considered art, but it's a one-of-a-kind piece.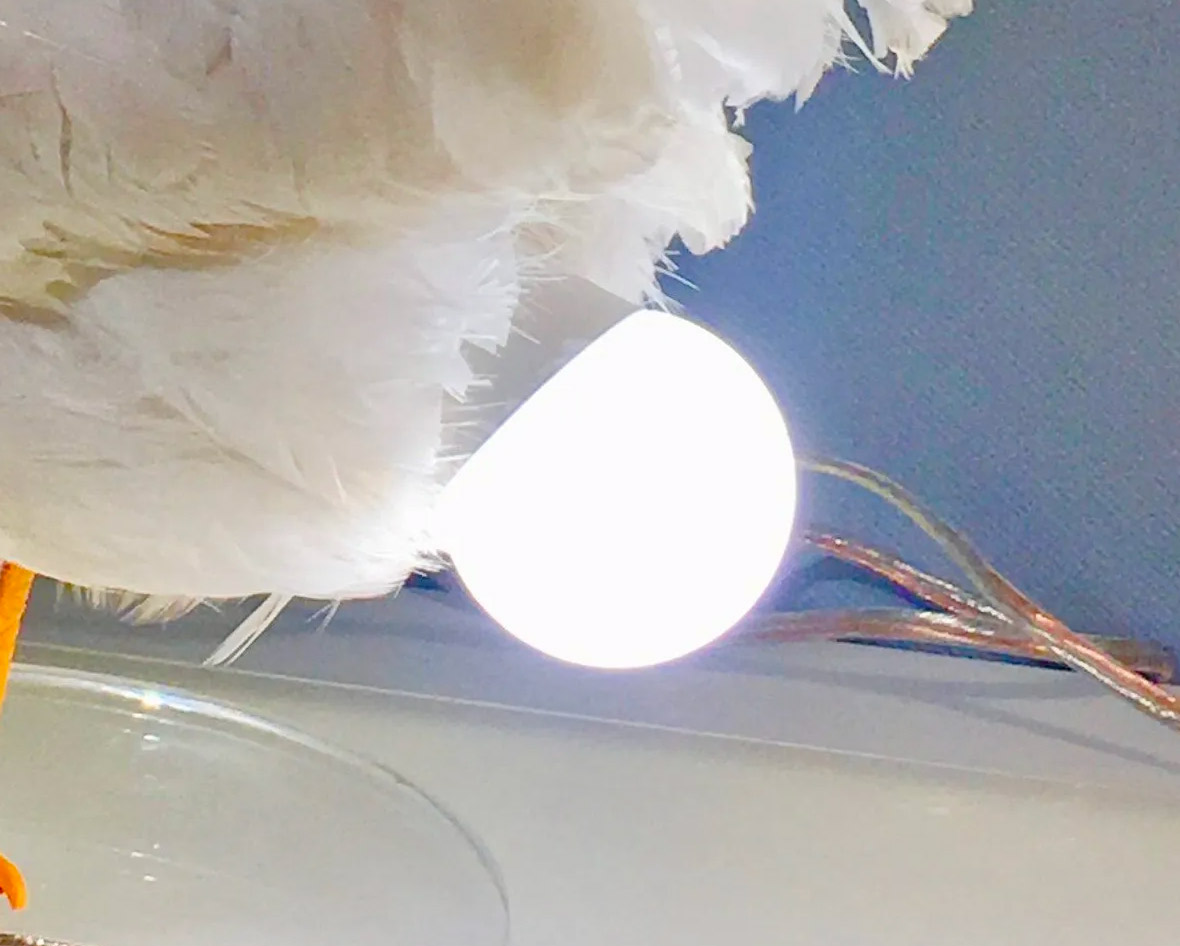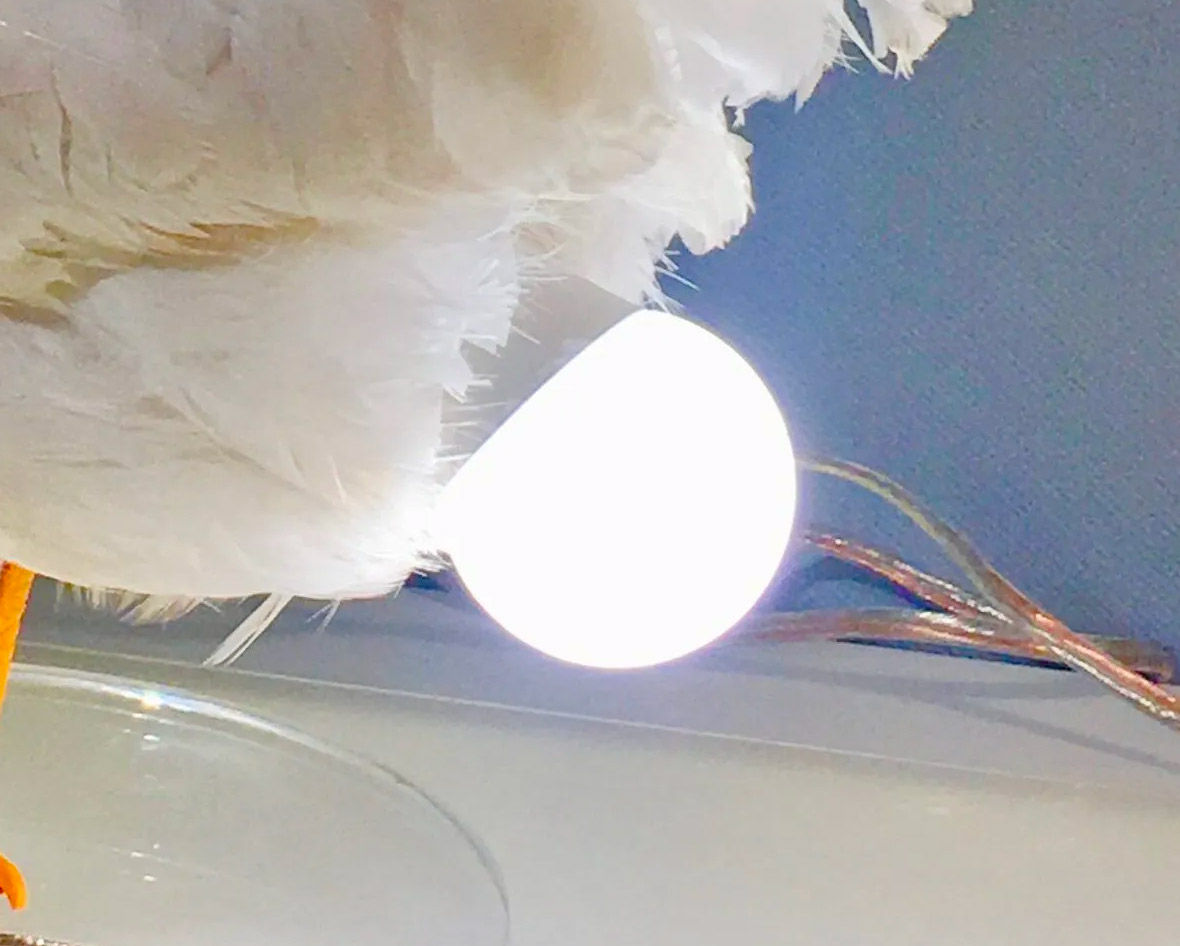 ⚠️Limited Stock Due To High Demand⚠️
This Is A Great Gift For yourself or your friends!
Click "ADD TO CART" To Get Yours Now!