Only For Reference, Cannot Replace Actual Medical Test Kits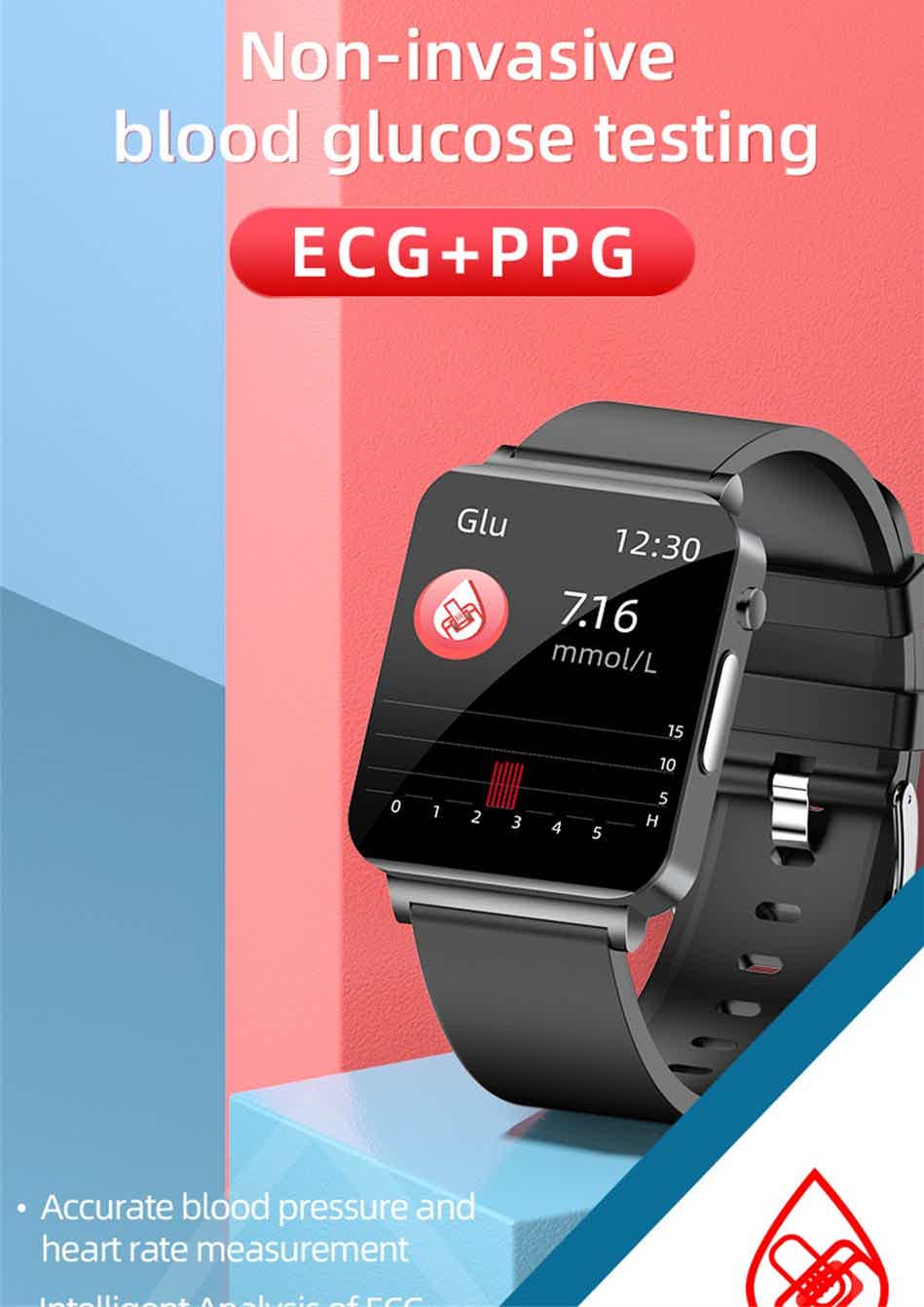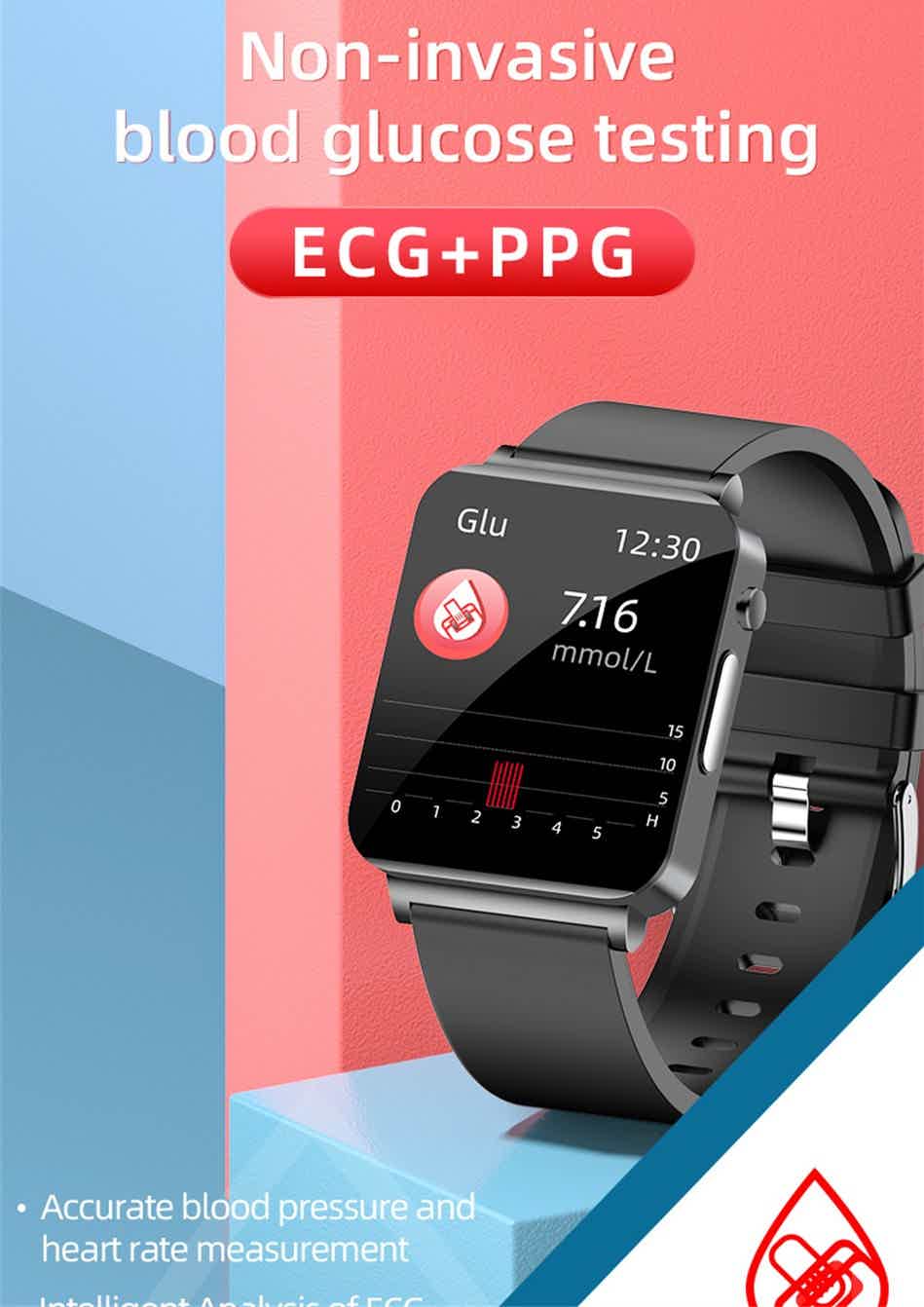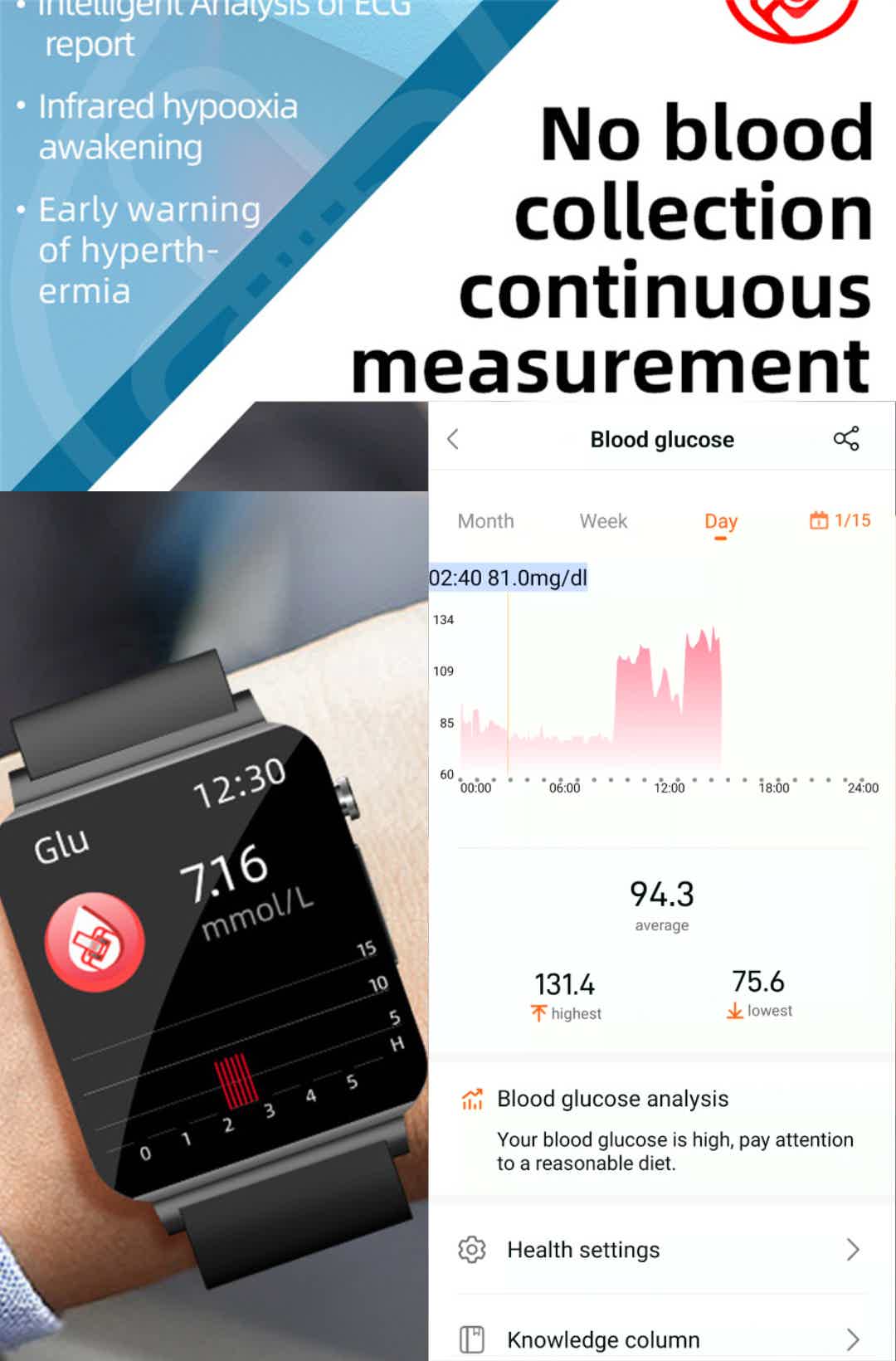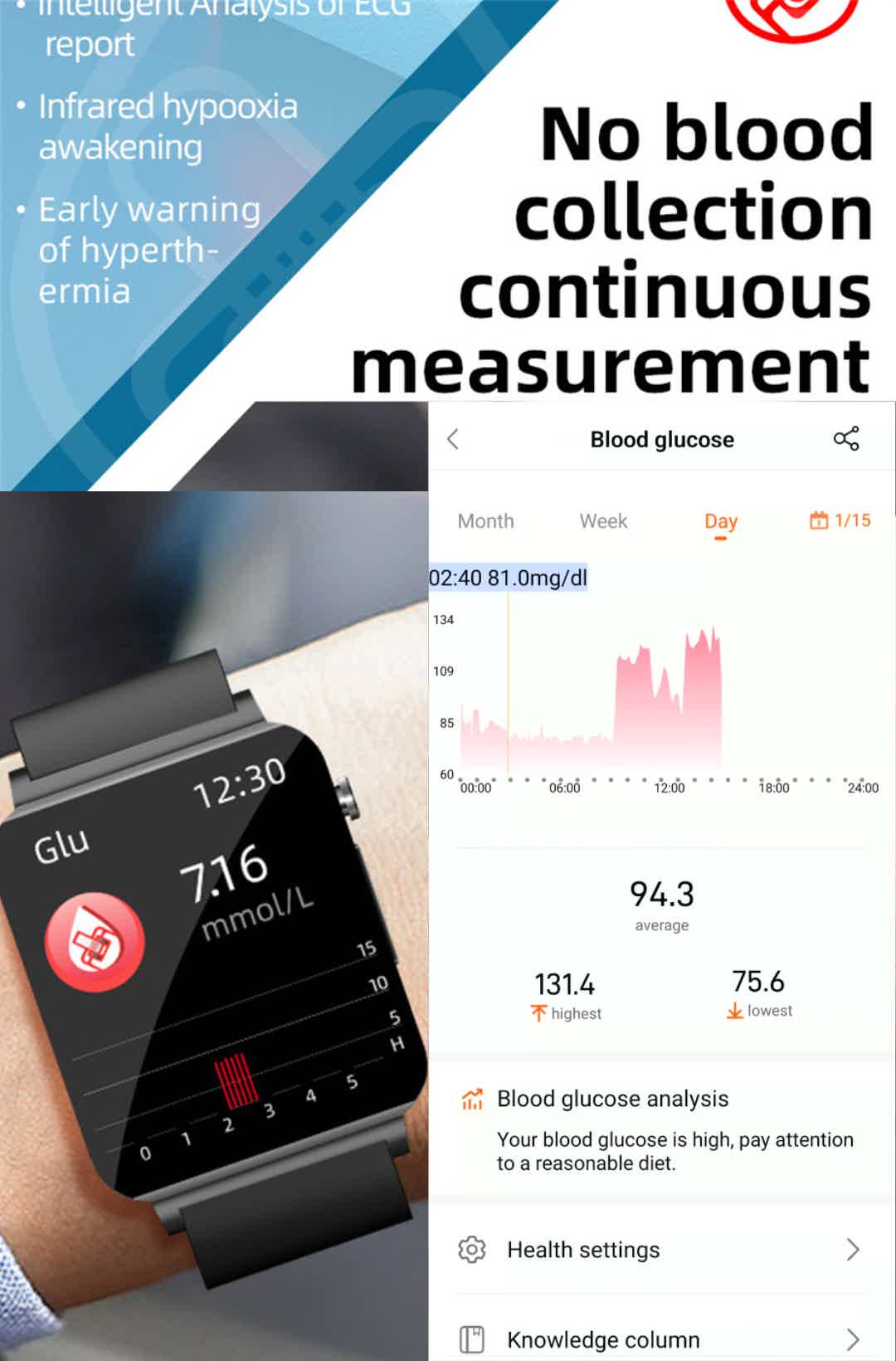 Discover a Faster, More Effective Way to Treat Diabetes at Home
---
For those who live with diabetes, constant monitoring of blood sugar levels is essential to maintaining good health. However, traditional methods of testing often involve painful finger pricks. How awful it is to feel like you can't test it anymore because you're in pain all the time.
Perhaps, you've tried different methods like consulting a chiropractor, diet, or exercises from your Facebook feed, but they all provide temporary relief, and it comes back again.
If left untreated, this can lead to more serious issues like heart disease, heart attack, and stroke or numbness, tingling, and pain in the hands and feet, even worse leading to potentially blindness.
Taking advantage of the technology, The Suga Smartwatch eliminates the need for finger pricks by using non-invasive technology to measure blood sugar levels by shining a 650nm wavelength laser light from the bottom of the device into your skin to measure the amount of light that is reflected back. The reflection allows the watch to calculate your blood sugar levels using a special mathematical equation called an algorithm. Simply wear the watch on your wrist and the device will continuously monitor your glucose levels throughout the day.
Optimal Diabetes Care: Laser Therapy Treatment
---
Laser therapy, also known as low-level laser therapy (LLLT) or cold laser therapy, is a non-invasive medical treatment that uses low-intensity laser light to stimulate healing and promote various biological processes in the body. It has gained recognition and popularity in the field of medical and rehabilitative care.
During laser therapy, a handheld device emits focused beams of light in the form of laser energy. The light energy penetrates the skin and reaches the targeted tissues and cells beneath. The laser light interacts with cells, triggering a series of biochemical reactions at the cellular level.
These reactions can have several beneficial effects on the body. Laser therapy is believed to increase cellular energy production, enhance blood circulation, reduce inflammation, and promote tissue repair and regeneration. It can also stimulate the release of certain substances, such as endorphins, which can help reduce pain and promote a sense of well-being.
It's incredibly simple to use. You can finally get back to living again:
Recommended and endorsed by doctors.
No harsh painkillers. Helps you get back to living your fullest life.
Accelerated healing: Improve blood flow, metabolism, promotes tissue repair and regeneration.
Helps avoid risky and dangerous surgery.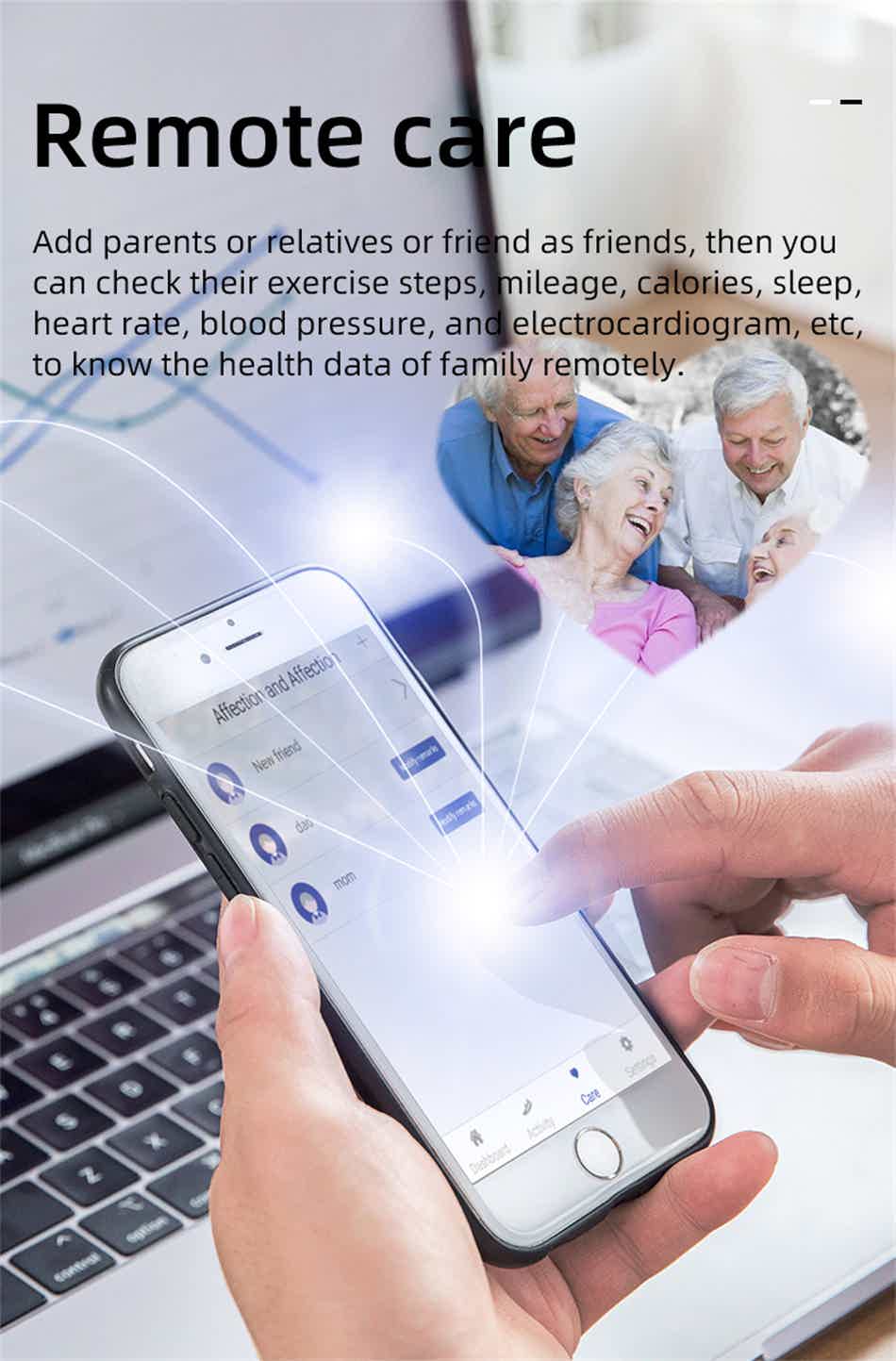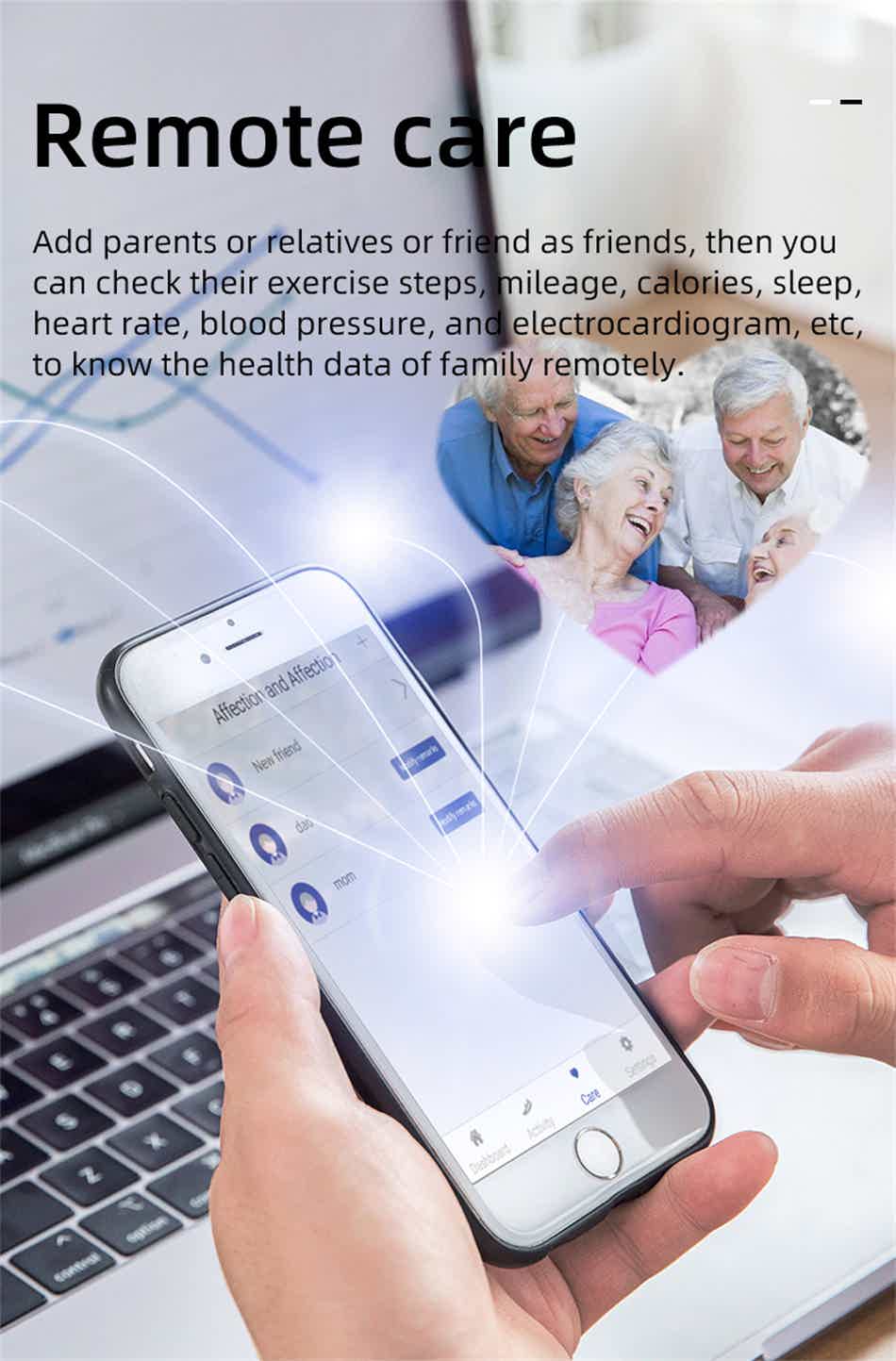 Remote Family Health Care
---
Check your family's health remotely by using our app.
Our smartwatch app supports family health data sharing. You can view your family's health reports and abnormal blood pressure records at anytime.
Treat Yourself Like Never Before
---
95% Patients suffering from diabetes manage their condition in 7 days.
94% Eliminates the need for finger pricks while generating the same result.
90% Reduce significantly the expenses of testing blood sugar daily
Alt