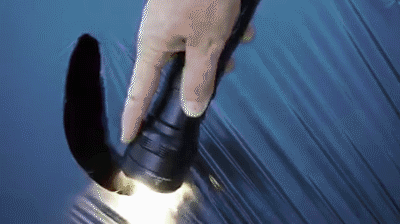 product manual:
Super bright flashlight: up to 300000 lumens
The glare flashlight uses the latest imported XHP 50 LED.
26650 flashlight: use 18650 or 26650 rechargeable battery box can extend working hours.
Battery power display, zoom led flashlight: telescopic zoom.
USB flashlight: Micro USB, used for computer USB, car USB, USB charging plug, charging flashlight.
Made of aviation grade aluminum alloy, rugged HAIII military grade anodized.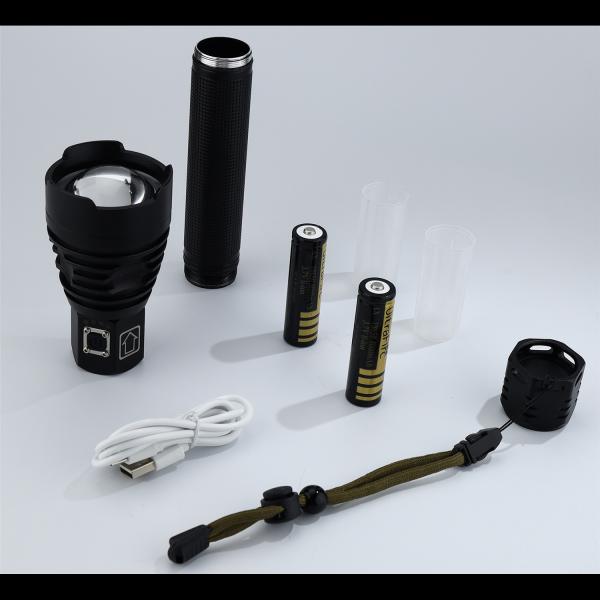 It meets the IPX-6 waterproof standard and is water-resistant. It can be used on rainy days, but it cannot be placed in water.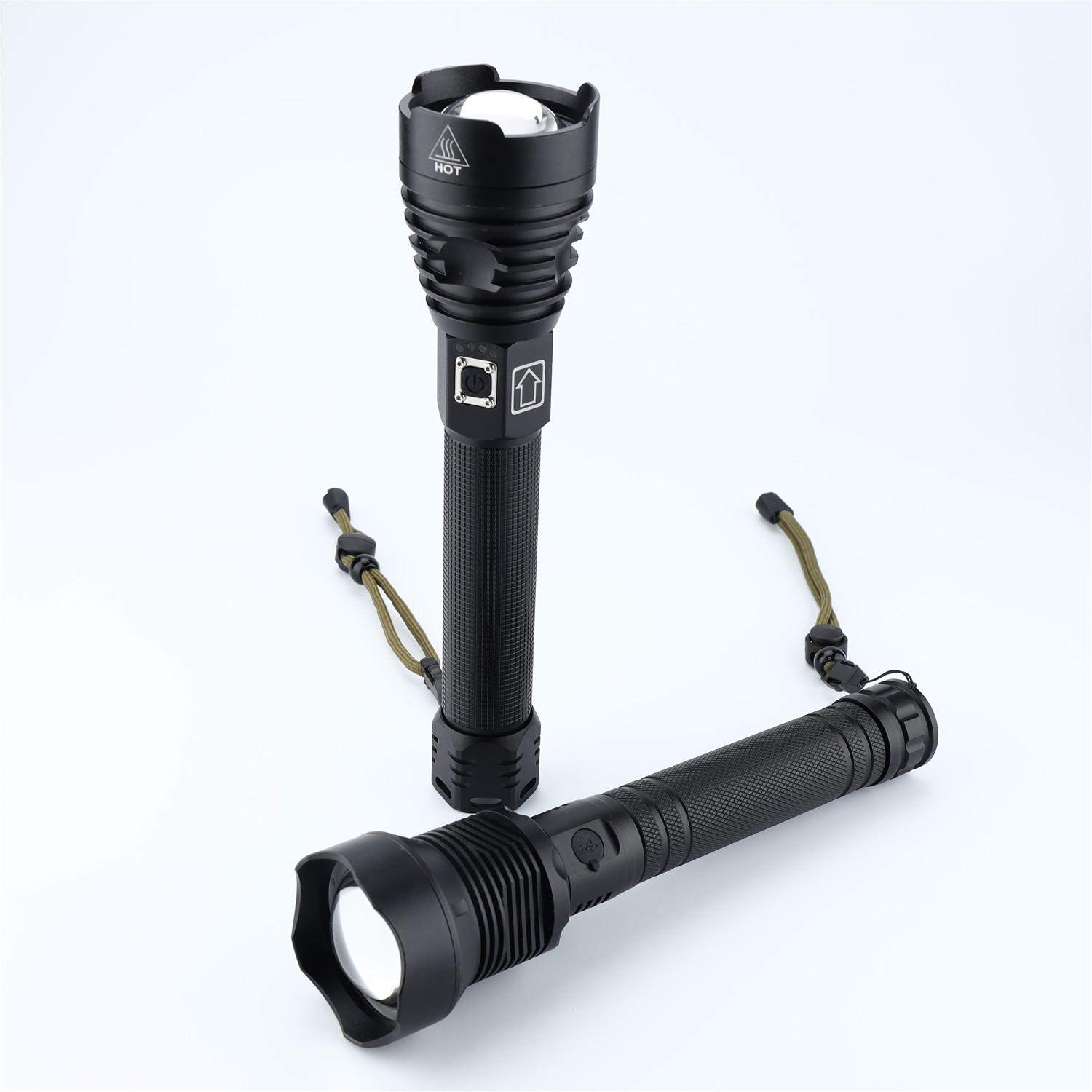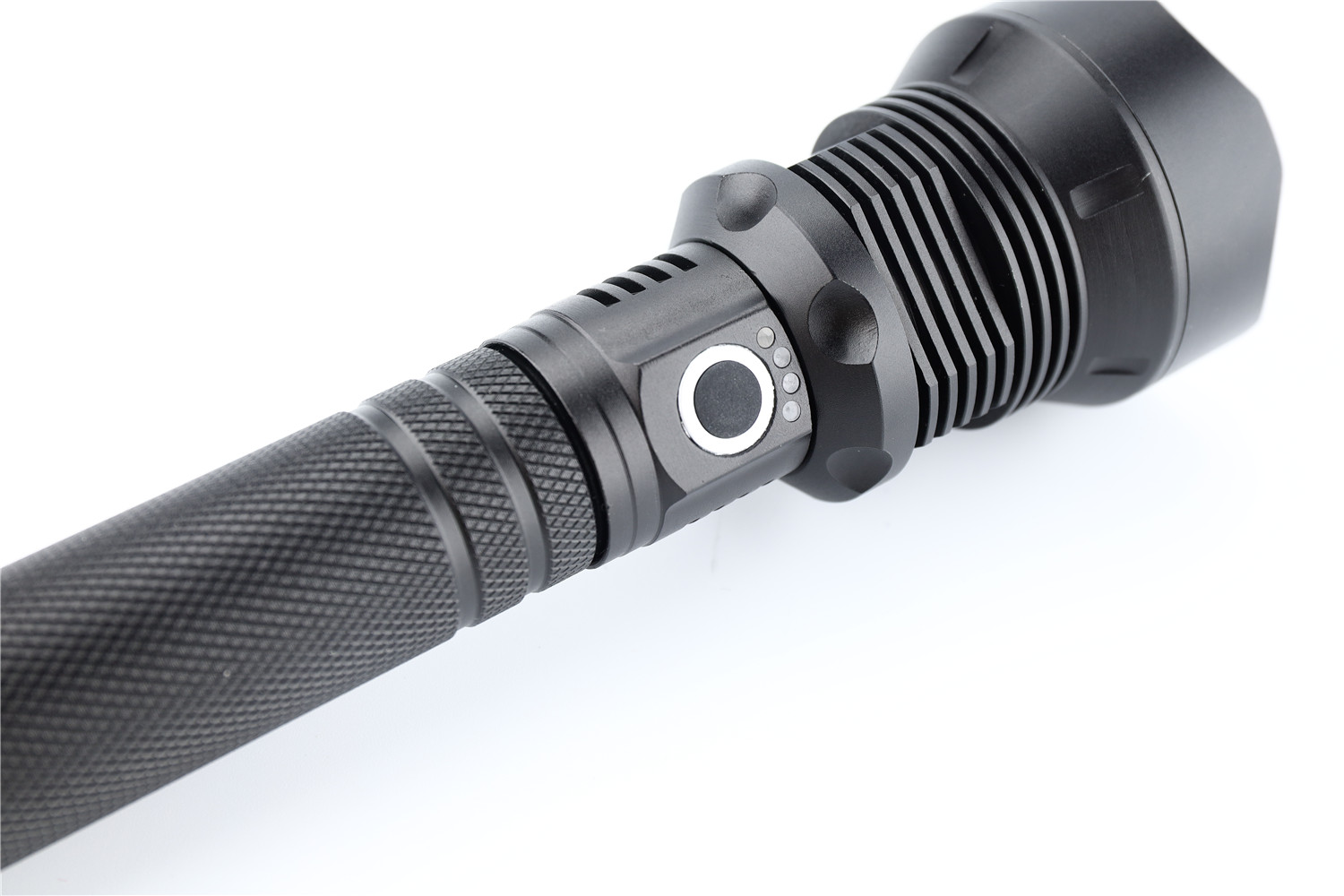 Suitable for work, hunting, mountain climbing, fishing, camping and outdoor activities, etc.
Impact resistance 2 meters
Product parameters: XHP90.2 LED flashlight
Mode: 3 modes
LED lamp bead model: XHP90.2 LED
Body material: aluminum alloy
Lens material: convex lens
Luminous color: white light
Battery type: 18650 rechargeable battery or 26650 rechargeable battery
Charger: Micro USB
Package Included:
1 x P90 LED Flashlight
2 x 26650 Battery
2 x rope
1 x USB Cable
1 x Box