Creepy Halloween Mask – Smiling Demon.
Creepy Resin face with straps.You can see through the eyes!!!
Put on a happy face.
How do you attract your friends when you join a party, especially dark theme party? Now you need a stunning mask that become the central attention at the site.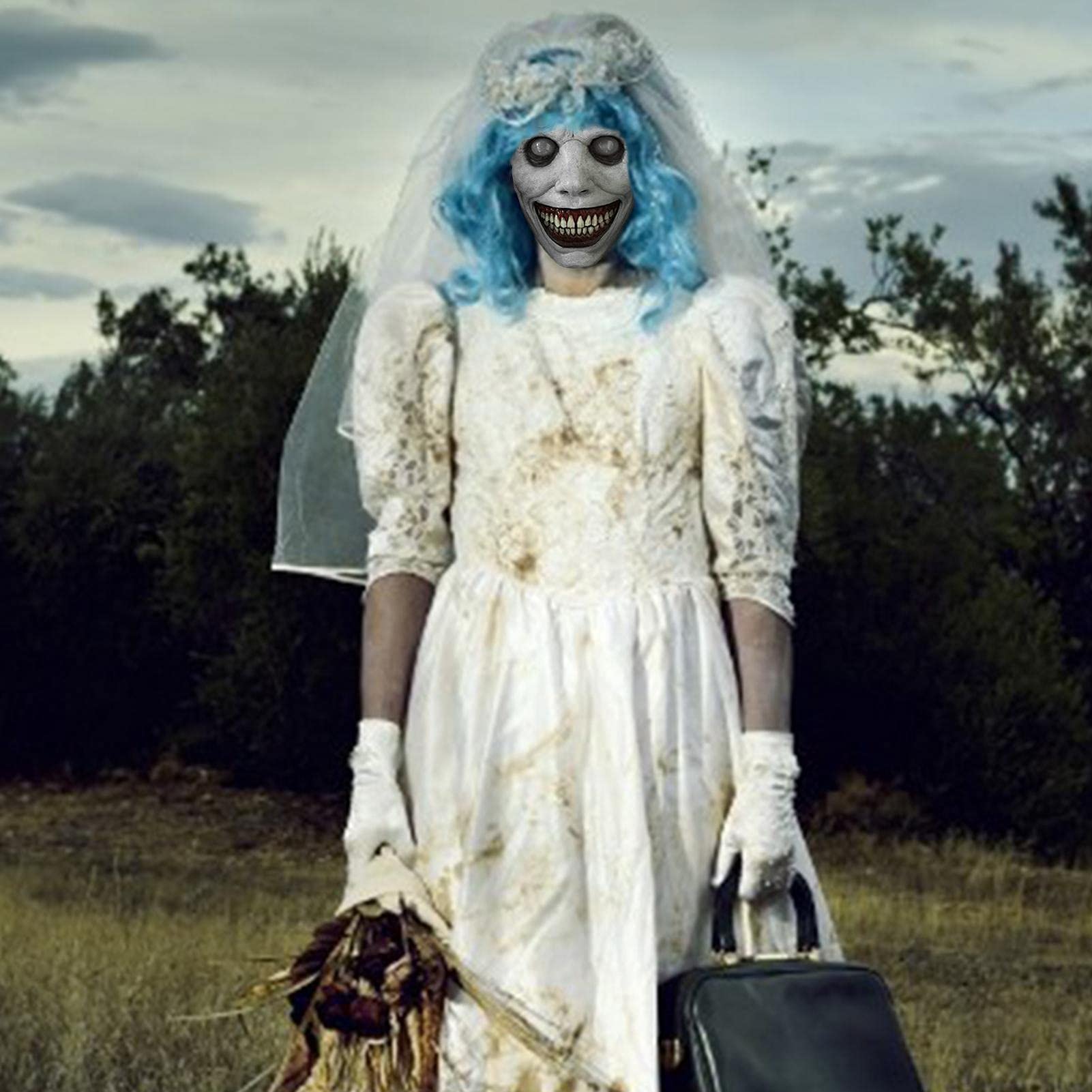 This mask has super artistic and craftsmanship, not only can spoof your friend, make him cry, but also find the finishing touch for your party. This mask will definitely meet your needs and suit you.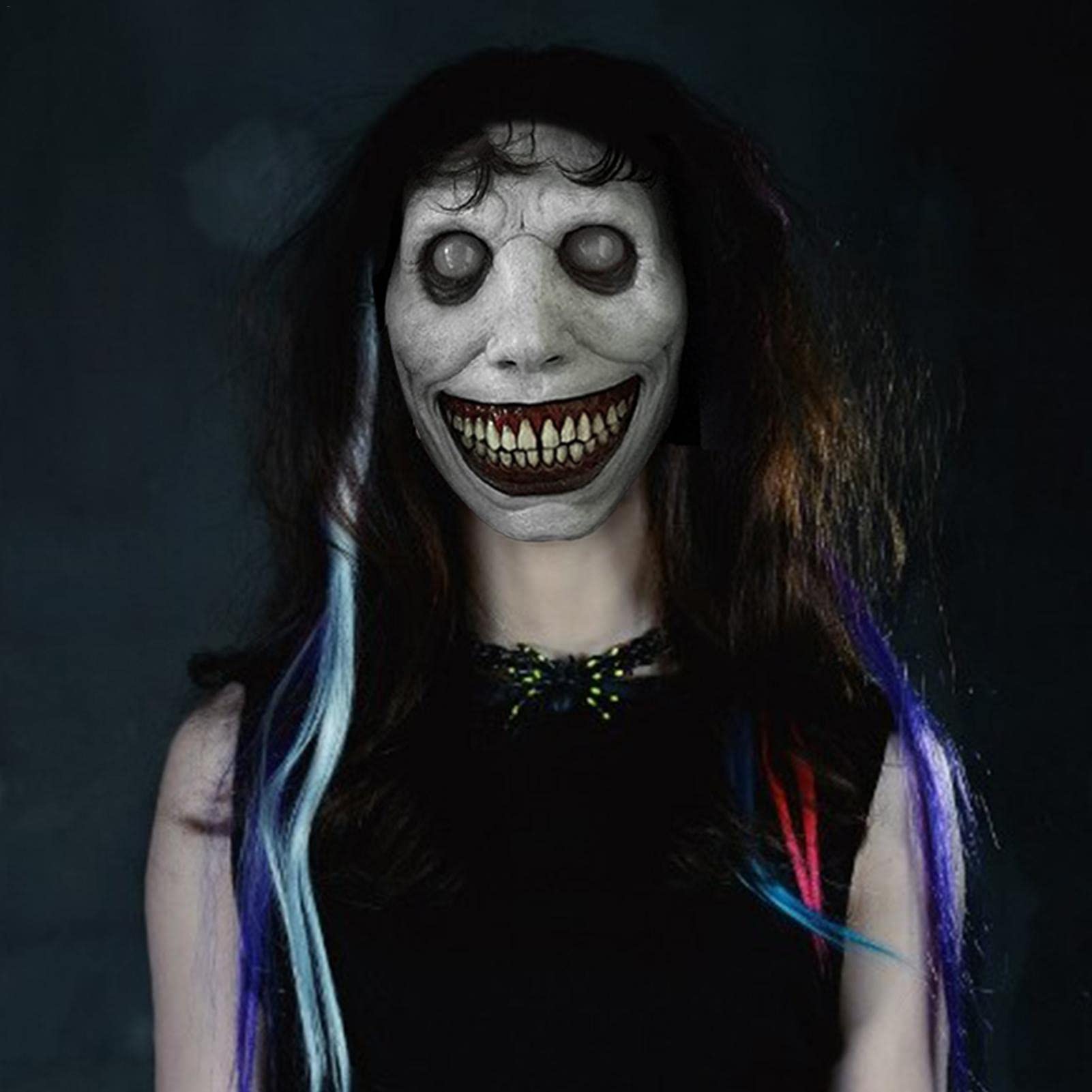 Even though you've seen thousands of horror movies, seen the scariest art pieces and creations. This has got to be the creepiest face you've ever seen. Truly terrifying and unsettling.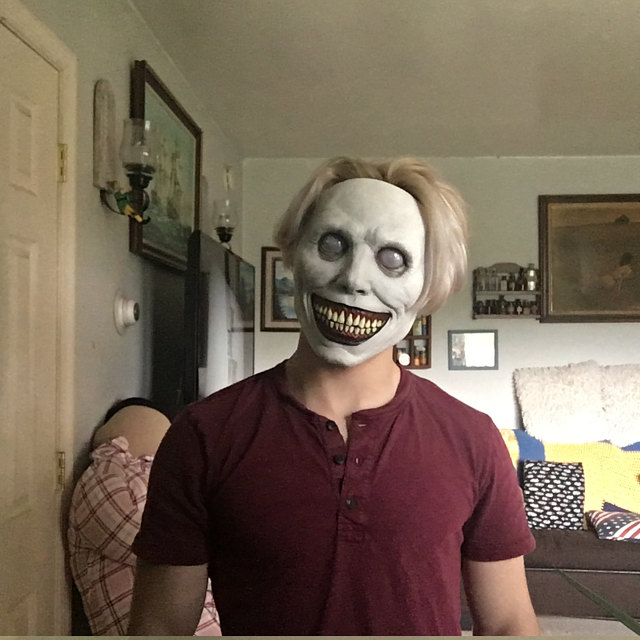 This mask is an ideal gift. You can provide gifts for your friends or family members at housewarming parties, birthdays, graduation ceremonies, weddings, Mother's Day or Father's Day, Christmas, Easter, Thanksgiving, New Year, Valentine's Day, holiday gifts and other occasions.
Materials: Paint, straps, resin.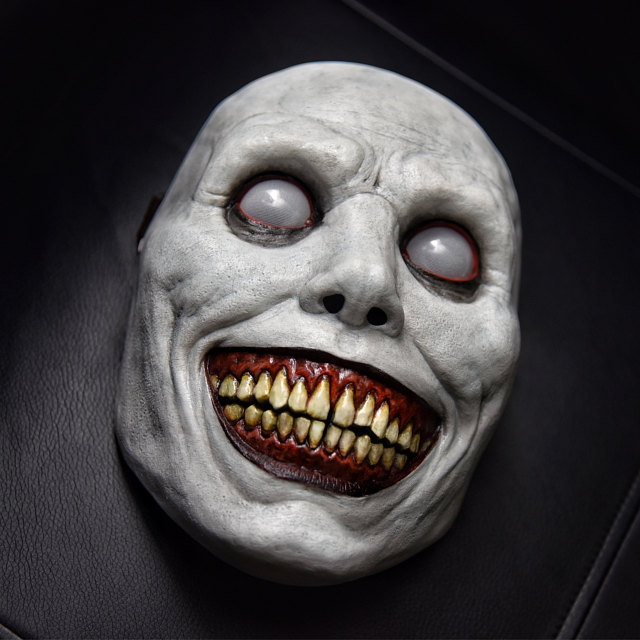 "Is it just me, or is it getting crazier out there?"
"I don't know Just, Put on a happy face."
"HA!~HA!~HA……HA~"