What is a bigger pain than being unable to locate your car? even more so if it seems to have been stolen. Thankfully, there is a solution in the form of the Magnetic Mini GPS Tracker! You have the choice to covertly lock your car against theft or loss thanks to its small size. Given that 1.5 million vehicles are stolen each year, this is excellent news! You will constantly be aware of the whereabouts of your car. Avoid becoming anxious and frustrated!
The GPS tracker has a worldwide reach! No subscription is required!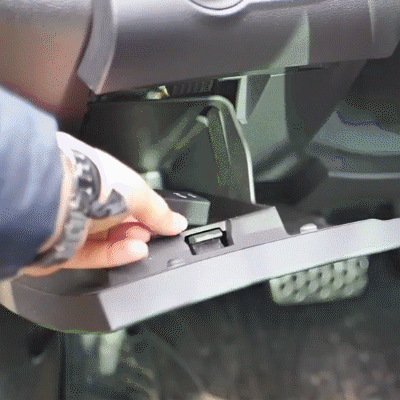 NOTE:
This product can be used in any country!!
The product is activated and used free of charge. Once activated, it can be used for life without any service fee.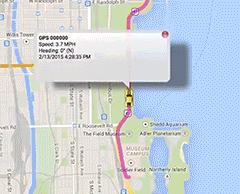 HOW TO USE:
The Google Play Store or Apple App Store search for "racing" or get the download link by scanning the QR code on the box, and download the APP;
Long press the button on the smart locator, hear the "drop, drop" twice, the LED light is on;
Search for the smart locator and connect to the app, slide left to delete the tracker, touch the ">" icon to rename the smart locator or disconnect;
Long press to shut down.
PERSONAL GPS TRACKER Our discreet tracking device is small enough to fit in your pocket, attach to your vehicle, stow in your luggage, or be concealed for optimal visibility at all times.
Track movement is shown in real-time.
Long working time: The GPS tracker can be used for 180 days without recharging thanks to the powerful battery!
Sense Of Safety: Knowing the whereabouts of your car at all times, what could be safer? Never again must you be concerned!
Simple Installation: Just stick the small tracker in place using the powerful magnets inside. Once you've decided where it will fit, you're done!
Realtime To Follow: The tracker uses GPS to determine the precise location of your car at any given time. With the aid of your phone, you keep an eye on everything!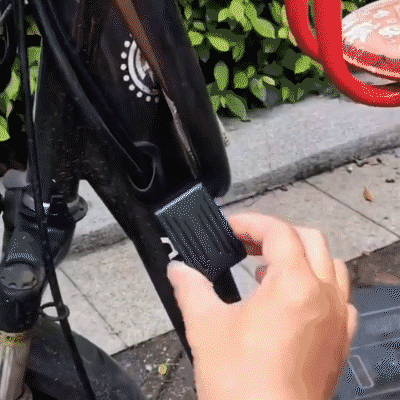 DISCREET TRACKING
The LED lights may be turned off via the app to prevent the gadget from giving away its location with blinding flashing lights, which is the pinnacle of discreet tracking or "out of sight, out of mind."
WATERPROOF WITH INTEGRATED MAGNET
There is no need for extra accessories! Our GPS locator is simple to install in or on your car and has a built-in, powerful magnet.
Q&A:
Q1: Do I need to pay additional product service fees every month?
A1: No, the product can be used for free and will not charge any service fees. The seller will help us activate for free.
Q2: What is the use range of this MINI GPS?
A2: Whether you are at home or abroad, as long as you have a mobile phone signal, you can use our products.
Q3: What is the battery life?
A3: The standby time is about 180 days.
Q4: If this item transmits using a 4G data network, what happens when you are out west where there may not be 4G available?
A4: If the tracker can't locate 4G service in a particular area, it will try to fall back to 2G if that is available. 4G coverage is extremely widespread in the United States though. Also, keep in mind, that the tracker uses GPS satellites to know its location, not the cell towers.
SPECIFICATIONS:
Color: Black
Material: ABS
Weight: 50 g
Size: 42*25*20mm
GPS positioning accuracy: 10 yard/50yard
Alarm mode: SOS alarm, mobile alarm
Battery type: lithium battery
Antenna Type: Built-in
Operating voltage: 3.4-4.2 V DC
Charging input: InputAC110-220V50 / 60Hz
Network format: GSM / GPRS
GPRS: Upload60, TCP / IP
GSM positioning time: 25 seconds
Standby time: 180 days
Expansion card: mini TF card(Only needed for recording function)
SHIPPING INFORMATION
Domestic Shipping (UNITED STATES):
Your order will be packaged and shipped within 1-2 days of ordering. Tracking info will be emailed to you once the order has been shipped. Shipping will take 3-5 days. 
OUR GUARANTEE:
We believe our products can help people's everyday lives, and we fully stand by our products. We offer a risk-free 30-day guarantee on all our products. If you don't have a great experience, we will ensure you are satisfied with your purchase. We also offer a 1-year free breakdown warranty on our products.