PRODUCT DESCRIPTION
---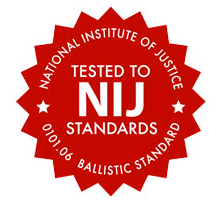 MICH Helmet NIJ Level IIIA Ballistic Helmets with Below The Ear. The BTE Ballistic Helmet has become the standard for Military, Law Enforcement, and Security Personnel.
The BTE Ballistic Helmet shell is made from DuPont™ Kevlar®. The Helmet offers significant weight savings, with the BTE weighing in at 2.60 – 3.3 lbs. 
FEATURES:
Better unobstructed view and increased hearing capability compared to PASGT helmet
Maximum Comfort Impact Protection 7-pad (MCIP 7) suspension system
Quick release for easy-on, easy-off use with no interference when sighting the weapon for target acquisition
Configurable platform Standards
Meets or exceeds NIJ Level IIIA ballistic standard for penetration
Meets a minimum of 650 m/s V-50 for 22 calibers 17 grains (1.1 gram) FSP when tested according to STANAG 2920
Rail system
Hook and loop appliqué
Team Wendy Cam-FitTM retention system
Team Wendy H-Back retention system
BALLISTIC PERFORMANCE
NIJ Level IIIA (according to NIJ STD 0106.01 / 0108.01) (Tested 9mm, 357, and .44 magnum)
IMPACT PERFORMANCE
(ACH Specification CO/PD-05-04): <150Gs
FRAGMENT PERFORMANCE
Fragment Performance: 17gr V50 ≥ 2400 ft/sec (731 m/s)
BLUNT IMPACT PERFORMANCE
Exceeds current ACH Blunt Impact Protection requirements (per AR/PD 10-02)
NIJ LEVEL TEST RESULTS
All Helmerbro helmets are tested to NIJ standards. And because we take your protection seriously, we do our own testing too. Every helmet from every batch is hand inspected for quality, and a random helmet is selected for field testing. If we wouldn't trust it, we won't sell it.